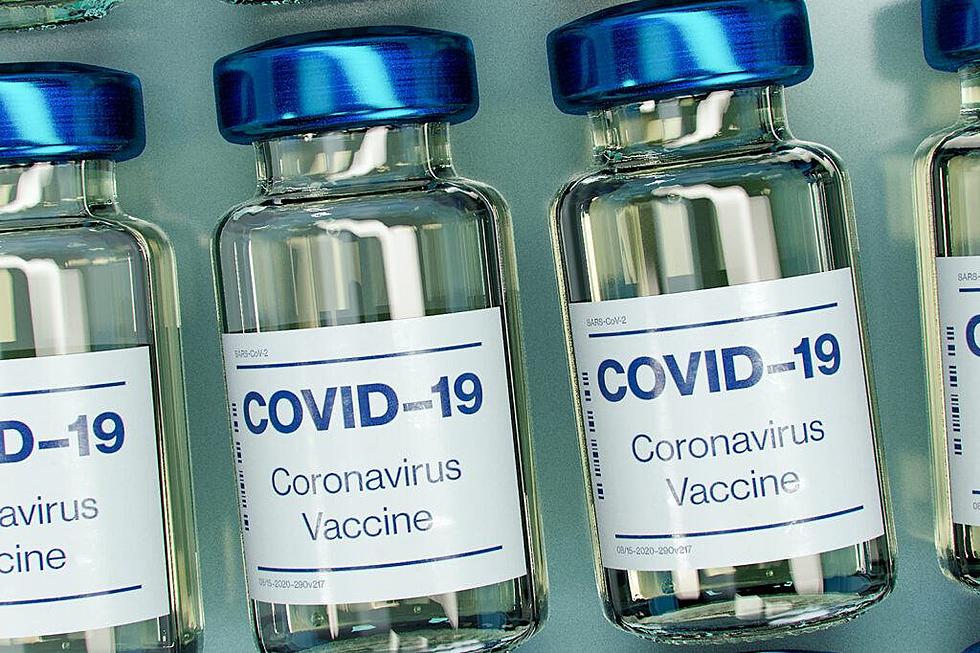 1,000 of Mountainside's health workers get vaccine — but 700 to go
Daniel Schludi via Unsplash
By ERIN ROLL
roll@montclairlocal.news
More than 1,000 health-care workers at Mountainside hospital in Montclair have received at least their first doses of coronavirus vaccine, about a month after they first became available. That still leaves about 700 staffers who haven't.
Mountainside has been vaccinating about 75 team members and physicians daily, according to spokesperson Chiara Marababol. From snapshots the hospital provided of its progress over the last week, the daily pace was closer to the mid-40s, but Marababol said the hospital's vaccine clinic isn't always open on weekends.
The hospital administration doesn't have any specific expectations for how quickly remaining staff will be vaccinated, Marababol said. There's no guarantee of how many will — no state law or hospital policy requires that health-care workers get coronavirus vaccines.
"Some team members are undecided about receiving vaccination, and we continue to provide information from our clinicians regarding vaccine safety, effectiveness, side effects and contraindications," Marababol said.
Some others have started moving on to their second of two needed shots by Jan. 7. Mountainside received its first shipment of Pfizer vaccines on Dec. 17 and began administering first doses that day. 
Mountainside CEO Tim O'Brien, in a message provided by the hospital, said any staffers who decline a vaccine, or who haven't yet received it, would remain in their usual duties. All team members and medical staff will continue to wear personal protective equipment appropriate for their job responsibilities until guidance changes from the Centers for Disease Control and the state, O'Brien said.
The state is making coronavirus vaccines available in a multiphase rollout that prioritizes health-care workers, those in congregate living and workers on the front lines before vaccines eventually become available to the general public. Health-care workers in the state's designated phase 1A started getting their second doses of vaccine earlier this month. Firefighters, police officers and other first responders in phase 1B became eligible for their first doses around the same time. Police Chief Todd Conforti said his officers will receive the vaccine at the county's site in West Orange.
New Jersey has required the flu vaccine for health-care workers since early 2020, despite objections from some that the state doesn't allow religious exemptions. But no such requirement exists for coronavirus vaccines, which remain available only under an FDA emergency use authorization.
The Society of Healthcare Epidemiology of America has cautioned against mandates of the vaccines while they remain in the emergency authorization stage. It notes FDA guidelines that allow people to accept or refuse treatment under emergency authorization, and to accept the risks themselves, so long as they're fully informed.  
As of Jan. 12, 212,096 first doses of vaccine had been administered statewide, according to New Jersey's COVID-19 dashboard, which just began reflecting vaccinations this week. Some 21,289 second doses had been given as well. 
Combating reluctance
As the vaccine is rolled out, state and local officials, health-care providers and unions are encouraging workers to get vaccinated, amid concern some people in the first eligible categories could be reluctant. 
In a December survey, the state Department of Health found 85% of physicians and 66% of nurses either "definitely would" or "probably would" plan to take a coronavirus vaccine. While state officials are still trying to bridge the confidence gap with remaining health-care workers, that survey reflects significant growth in confidence over another in October that found only 66% of physicians and 47% of nurses "definitely would" or "probably would" take a vaccine.
The Pfizer vaccine and the Moderna vaccine have both been found to have 95% efficacy, according to the CDC, which has assembled a resources to help hospitals and medical centers build confidence among staff and patients. Its guidance advises having senior staff get the vaccine; hosting discussions in which staff can ask questions and provide feedback; having promotional materials; and celebrating vaccinations. 
On Jan. 5, former state Health Commissioner Eddy Bresnitz, who now serves as the state's COVID-19 adviser, addressed two rumors that have been circulating about the vaccine: that it will affect a person's fertility, and that the vaccine will alter a person's DNA. Both rumors are false, he said. 
Health Commissioner Judith Persichilli said since many health-care workers are women of childbearing age, it is important to address any misinformation they may be encountering. The New Jersey Department of Health opened its online vaccine portal on Jan. 5. More than 450,000 people preregistered for the vaccine that day.