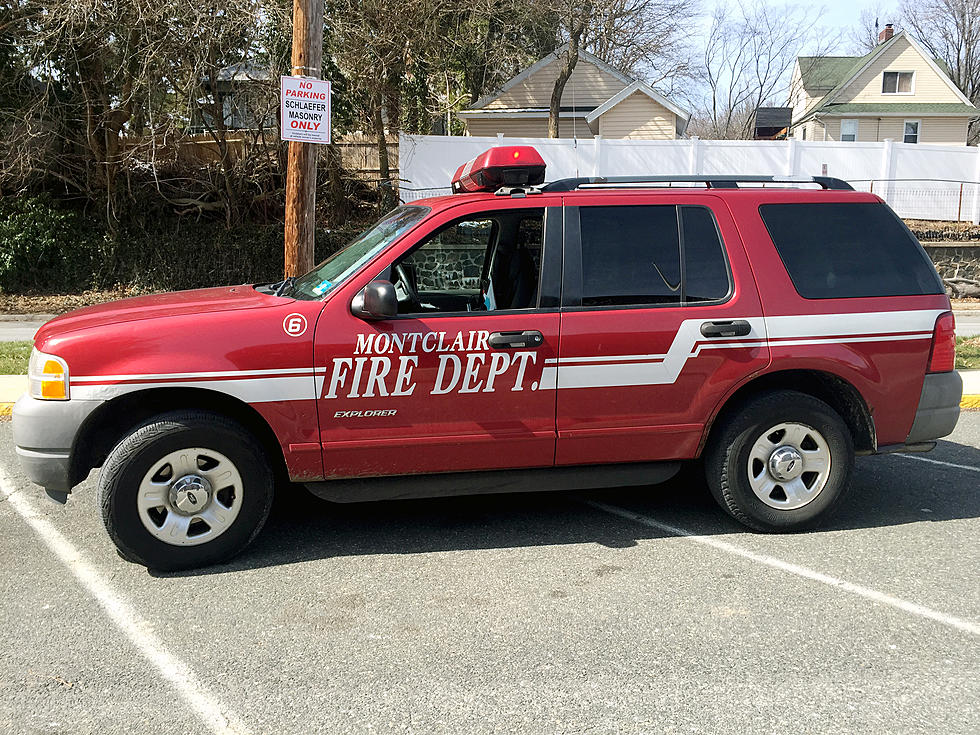 2 Black firefighters sue Montclair and officials, citing 'egregious race discrimination'
LINDA MOSS/FILE PHOTO
Two Black Montclair firefighters have filed a lawsuit against the township, two township officials, one former township official and a test preparation vendor, contending that they faced "egregious race discrimination" in the Montclair Fire Department.
The suit, filed early Monday morning in Essex County Superior Court, states that the department's promotion process was rigged to favor white firefighters and to disfavor acting Battalion Chief and Capt. Steven Marshalleck, Lt. Makkari Sampson and other Black firefighters.
The suit outlines what it calls a four-part scheme that it says was put into motion by the defendants: Montclair Township, Township Manager Timothy Stafford, Fire Chief John Herrmann, former Human Resources Director Sharyn Matthews, Promotional Prep LLC and Michael Terpak.
The suit describes the four parts this way:
      "The Montclair defendants replaced the existing promotional process with one that diminished the value of seniority – a factor that favored Black firefighters."

      "The Montclair defendants added a highly subjective job performance evaluation section to the promotion process, which permitted them, having exclusive control over the scoring of that section, to favor white firefighters over their Black counterparts."

      "The Montclair defendants scored the disciplinary section of the examination in violation of their own rubric to disfavor plaintiffs, who were penalized for minor infractions while white firefighters who had engaged in far more serious and more recent misconduct were not penalized."

      "The Montclair defendants conspired with defendant Promotional Prep and its owner, defendant Terpak, to provide test preparation services only to white firefighters preparing for promotional examinations, while also increasing the impact of the written test by raising the threshold required to move forward to subsequent sections of the exams."
As a result, the lawsuit states, Marshalleck, Sampson and other Black firefighters "are lower on the promotional list than they would have been absent discrimination and will be promoted, if at all, later than they should have been."
The Fire Department has long had a practice of promoting firefighters and fire officers to lieutenant, captain and battalion chief based on examinations, the suit says. After an exam is administered the candidates are ranked on a list based on their scores and are promoted in order when openings become available. The list remains in place until the next promotion exam is offered. The most recent exams were administered in September 2021.
Between 1996 and 2021, the department gave two sets of promotion exams that involved a written test, an oral test and seniority, the suit says. The written test made up 50% of the score, the oral test 45% and seniority 5%. Before the 2021 test, the most recent one was given in 2010.
In August 2019, the suit says, Stafford issued a memo saying that a new promotion exam would be offered and that it would have a new five-part format: written exam 20%, oral exam 25%, practical evolution demonstration 35%, job performance history 15% and seniority 5%.
Practical evolution demonstration requires a candidate "to observe, interpret and analyze a scenario designed to test the candidate's practical knowledge, experience and techniques," the suit says. 
Job performance history includes an analysis of a candidate's "personnel and training files to measure the candidate's training, experience, education, demonstrated initiative on the job, commendations and attendance/disciplinary history," the suit quotes Stafford's memo as saying.
In June 2021, Stafford sent another memo saying the criteria were being changed again, eliminating seniority, the suit says. The new format was written exam 25%, oral exam 25%, practical evolution demonstration 35% and job performance history 15%.
The suit goes into detail showing how the results for Marshalleck and Sampson would have been different if the tests had been scored differently. It also contends that the job performance history section of the test was graded subjectively and incorrectly, highlighting negative events from the distant past for Black firefighters while ignoring more current instances of egregious misconduct of white firefighters.
As an example, the suit highlights what it calls "a conspiracy to defraud Montclair" in which firefighters were paid in cash by one firefighter to cover his shifts. By doing this, the suit says, the firefighter was able to accrue pension benefits that he did not deserve. In addition, the 10 firefighters who were found to have been involved in the situation were not disciplined, so it did not show up in their job performance history.
Marshalleck also contends that he faced retaliation for filing complaints about the promotion testing process. Marshalleck was moved to Firehouse No. 3, the suit says, and lost his position of acting battalion chief at Firehouse No. 1. That also resulted in a reduction in pay of $400 a week.
The suit seeks a jury trial and asks for unspecified compensatory and punitive damages, interest and legal fees.
A voice message left for Stafford's attorney, Phillip George, was not returned, and phone and email messages to Herrmann received no response. Paul Burr, the township's attorney, did not respond to an email, and a voice message left for Terpak received no reply. Efforts to reach Matthews by phone were also unsuccessful.