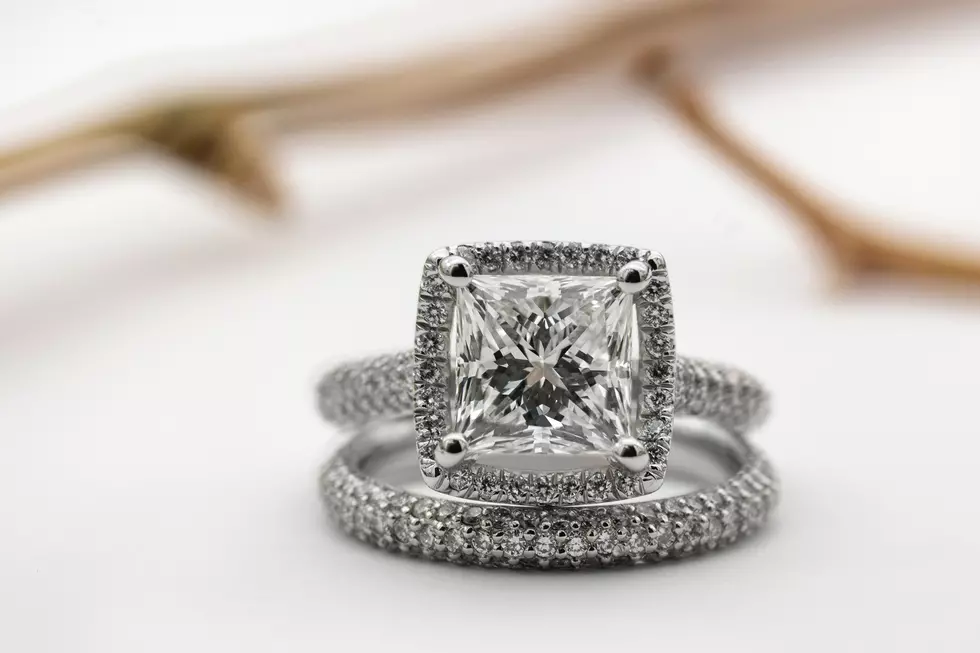 $20k in jewelry, including three diamond rings, stolen from Montclair home, police say
(SABRIANNA VIA UNSPLASH)
On Friday, June 24, a Montclair woman reported $20,000 in jewelry was stolen from her Berkeley Place home, police said.
The woman told police the missing jewelry, stolen from her jewelry box, included two white gold men's diamond rings, one white gold women's double Tiffany & Co. diamond ring and one white gold women's wedding band. Additional items were also taken, she said.
The following additional activity has been reported by Montclair police in their weekly blotter:
MOTOR VEHICLE CRIME
Friday, June 24 — A man reported that his unlocked vehicle was entered overnight on Union Street and his purse was stolen. The purse contained cash and approximately $900 in miscellaneous items. An online purchase was made using one of his credit cards.
Friday, June 24 — A resident reported that his briefcase containing an Apple iPad and a ThinkPad computer was stolen from his vehicle during the overnight hours on Wildwood Avenue. The briefcase was discovered in a neighbor's garbage can later that morning. 
Saturday, June 25 — A contractor reported that his backpack was stolen from his truck while working at a Linden Avenue residence. The bag contained his wallet, cash and credit cards. The cards were used at a McDonalds and Exxon Station, both in Newark.
Sunday, June 26 — A man reported that he exited his Park Street residence at approximately 4:30 a.m. and observed two individuals wearing all dark clothing run away from his neighbor's vehicle. The vehicle was determined to be rummaged through but nothing was reported missing.  
Tuesday, June 28 — A resident reported that his 2020 BMW 540 was stolen from his Midland Avenue driveway during the overnight hours. The vehicle had been blocked in by another vehicle belonging to the resident. That vehicle had been driven over the resident's bushes and front lawn to get the BMW out. It was located abandoned on the Garden State Parkway near mile marker 146 later that morning.  
THEFT
Saturday, June 25 — A man reported that while in the process of moving out of his Oxford Street apartment, a Roku 1080D 43 inch television was stolen from his living room.  
Monday, June 27 —An employee of John's Automotive in Lackawanna Plaza reported that approximately $9,500 was stolen from a lock box located in an office. Surveillance video shows a male with a beard wearing a white T-shirt, red shorts, a red baseball cap, and black and white sneakers with red laces enter the shop through the north west door on Glenridge Avenue. The man was also carrying a box of candy. He is seen entering the office and going through the drawers and file cabinets, eventually locating the lock box. He then flees towards Lackawanna Plaza.  
ASSAULT
Friday, June 24 — A man reported that he was in Seymour Plaza when he was approached by three juvenile males who began harassing him over the music he was playing. After an exchange of words, he reported that he was struck in the face by one of the males, causing him to fall to the ground. He suffered a contusion and abrasions to his face and a cut to his arm. He refused medical attention. He described his attacker as 5 feet 6 inches tall.
SUSPICIOUS INCIDENT
Wednesday, June 22 —Three juvenile males reported that while walking east on  Bellevue Avenue in the area of Norwood Avenue, they were approached by an elderly male who asked them if they had summer jobs and if they wanted to work with him at Yankee Stadium. They described the male as balding, wearing a red shirt and walking with a cane. The juveniles ran to their home and notified their parents.  
DISORDERLY CONDUCT
Wednesday, June 22 — A 32-year-old male from Montclair was charged with disorderly conduct after causing a disturbance on Bloomfield Avenue.
The police blotter is based on information provided to Montclair Local at the discretion of the Montclair Police Department, and reflects events as described by the department. It may not reflect the complete scope of police activity. Any descriptions of wrongful activity are merely allegations, and any persons mentioned in the blotter are presumed innocent until proven guilty in a court of law. The MPD encourages anyone who wishes to report criminal or suspicious activity, or who has information pertaining to an ongoing investigation, to call 973-744-1234. In an emergency, residents are urged to call 911.