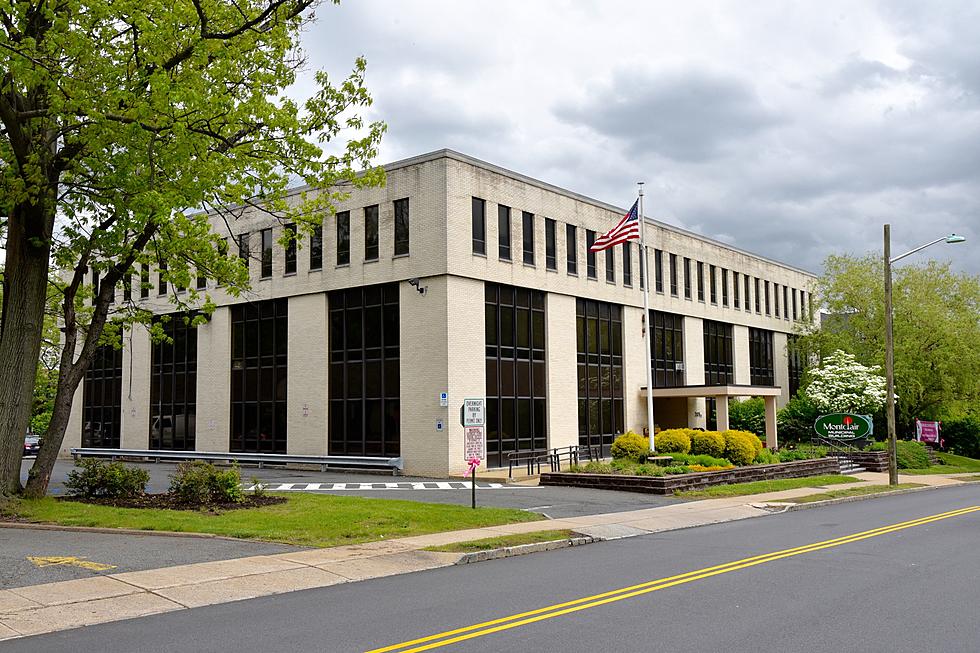 $4.2M bond for Montclair municipal building, but there's no list of projects
Montclair Municipal Building
FILE PHOTO
Montclair officials are expected to set aside $4.2 million for improvements to the municipal building. 
Officials, however, were not able to provide Montclair Local with a list of the planned improvements — even though the Township Council on April 5 voted for the first reading of an ordinance to bond for work that states a list of improvements, "including all work and materials necessary" is on file in the township clerk's office. A second reading has not yet been scheduled. 
Communications Director Katya Wowk said on April 27 that the clerk did not have it and advised Montclair Local to file an Open Public Records Act request. The clerk's office answered the request the same day saying there were "no responsive records" — that the list didn't exist. 
The ordinance — for $7.9 million in total — also includes another $3.7 million covering other work such as tree planting, sidewalks, curbs, catch basins, work at pools, aerators at Edgemont Park, an underground storage tank and street paving.  
At the April 5 meeting, Township Council members Peter Yacobellis, Lori Price Abrams and Bob Russo said they wanted to set up a meeting with Chief Financial officer Padmaja Rao and township financial adviser Bob Benecke before a second reading of the ordinance.
Russo said he "wanted to go on the record" that he wants to see a community center for senior use included in any future plans. 
Yacobellis told Montclair Local the council members met with township officials and Benecke on April 14, and that the $4.2 million is "to get the ball rolling on the township's options" for the planning and design of a municipal complex.
In January 2021, Montclair purchased the former PNC Bank building and parking lot at 57 Park St., which adjoins the municipal building property at 205 Claremont Ave., for $1.35 million. 
The ordinance approving the $1.35 million purchase cited future "public purposes, principally but not limited to the provision of necessary additional parking, public facilities and improvements to the municipal building, which is located on the adjoining property at 205 Claremont Ave." for the 19,000-square-foot PNC property.
At the time, resident June Raegner questioned why the township would pay almost double the lot's assessment, which according to tax records is assessed at $755,800.
No plans for the property have been revealed since the purchase.
Yaocobellis said that first a site analysis will be conducted on both properties, which would include environmental studies, utility capacity and easements analysis. Although he didn't offer details on the plans, he said that moving the aging police station and courts to Claremont Avenue would be investigated.
"What's the actual size of the structure it [the property] can hold? What's the maximum square footage for a municipal complex that includes police, courts, council chambers, jail, municipal offices? Can it hold more?" Yacobellis said, adding that completion of such a project "is years away."
Russo — who also attended the meeting with Benecki and other officials, but only briefly — told Montclair Local he'd emphasized his concern about including a senior/community center "in any facility we are investing these $4 million plus during the next year."  
Russo said he has no details on what has been decided or planned for the new municipal building.
Multiple attempts to create a dedicated senior center in Montclair have failed in the past.
Since 2016, the Edgemont Park House has served as the informal venue for senior activities. Seniors have said the house is too small to adequately meet a robust schedule of senior programming. Also at issue are accessibility and parking availability. 
The most recent proposal in 2020, to renovate a portion of the United Way building on South Fullerton Avenue to be dedicated to seniors, fell through. The Township Council abandoned the plan after the cost of rent, which was not disclosed, was deemed too high.
In August of last year, Essex County officials announced they were considering plans for a new 10,000 square foot replacement of the Wally Choice Community Center at Glenfield Park, keeping the existing facility's name, functioning as an expanded senior and community center. County Commissioners voted on April 20 in favor of a $5 million dollar budget insertion for upgrading the Wally Choice Community Center.
By Montclair Local's press time on May 3, no council member other than Russo or Yacobellis had yet returned an email sent April 27 requesting information on the improvements to the municipal complex.
Interim Township Attorney Paul Burr had not yet returned an April 27 email from Montclair Local asking why the ordinance stated that a list of improvements would be on file with the clerk's office and wasn't.
The ordinance stated that lists would also be available for two other bonds for streets and sidewalks. They were provided to Montclair Local on May 2.