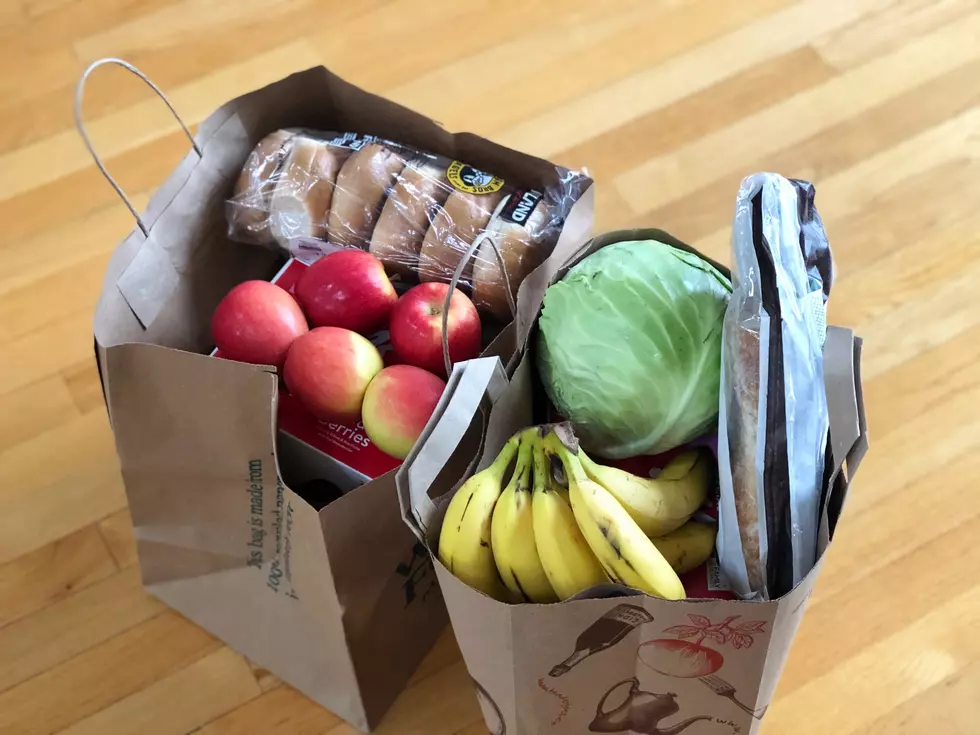 $400-plus in groceries stolen from Montclair Whole Foods, police say
(MARIA LIN KIM VIA UNSPLASH)
A man has stolen more than $400 worth of groceries from the Whole Foods Market on Bloomfield Avenue, police said.
The manager at the Whole Foods Market reported that a man has entered the market on several occasions, filled up a bag of groceries and left without making payment.
He takes $100 to $150 worth of groceries during each incident, and there have been four incidents in total, police said.
The man is described as being in his late teens to early 20s, with a medium/muscular build, average height, wearing a dark  Nke backpack and a black and blue Montclair lacrosse sweatshirt.
The following additional activity has been reported by Montclair police in their weekly blotter:
MOTOR VEHICLE CRIME
Tuesday, May 17 — Complainants reported they were conducting an appliance delivery to a residence on Park Street when two cellphones were stolen from their delivery truck. The truck was unlocked while the delivery was being made.  
Wednesday, May 18 — A woman reported that while jogging on Berkeley Place, she observed an unknown male exit a white Ford Explorer, walk up the driveway to a residence and attempt to enter a 2013 Audi. When the man saw he was being watched, he returned to the Explorer, which fled west on Berkeley Place. The Explorer was reported stolen out of Hampton. 
Wednesday, May 18 — A complainant reported that while performing heating and cooling work at an Orange Road residence, four thermostats and a wallet were stolen from his work van. A male was observed exiting the truck, entering a black Toyota Camry and fleeing south on Orange Road.  
Thursday, May 19 — A man reported that while performing landscaping services at a Union Street residence, he observed a male enter his landscape truck and remove a backpack. The male then entered a blue Hyundai and fled east on Union Street. The bag contained approximately $30 in cash.  
Monday, May 23 — A complainant reported that while performing pest-removal services at an Ardsley Road residence, his wallet, cellphone and jacket were stolen from his work van. The van was unlocked at the time of the theft.  
THEFT  
Saturday, May 21 — A woman reported that she was exiting her vehicle on Grove Street with her purse in her hand when a maroon vehicle, possibly a Honda, pulled up beside her. An individual inside the Honda reached out and grabbed her purse from her. The vehicle then sped away east on Oxford Street. A witness reported observing the incident. He described the vehicle as a maroon Honda with out-of-state temporary tags and dark, tinted windows. Two windows were rolled down, and the driver and passenger were two males with thin builds.
ATTEMPTED BURGLARY
Friday, May 20 — A Clinton Avenue resident reported that he was alerted by his home  surveillance system that an unknown person was attempting to gain entry into his home. The person was described as a male wearing a black hoodie with a white zipper, black sweatpants and black sneakers with orange soles. Responding officers located a 43-year-old male from Montclair fleeing the area who matched the description. He was charged with criminal attempt burglary. At 1:26 a.m. a resident of Undercliff Road reported her hom  surveillance system had earlier captured a male entering her 2006 Land Rover. Responding officers viewed the footage and determined it was the same man responsible for the attempted burglary on Clinton Avenue. The man was charged with an additional count of criminal attempt burglary.  
The police blotter is based on information provided to Montclair Local at the discretion of the Montclair Police Department, and reflects events as described by the department. It may not reflect the complete scope of police activity. Any descriptions of wrongful activity are merely allegations, and any persons mentioned in the blotter are presumed innocent until proven guilty in a court of law. The MPD encourages anyone who wishes to report criminal or suspicious activity, or who has information pertaining to an ongoing investigation, to call 973-744-1234. In an emergency, residents are urged to call 911.