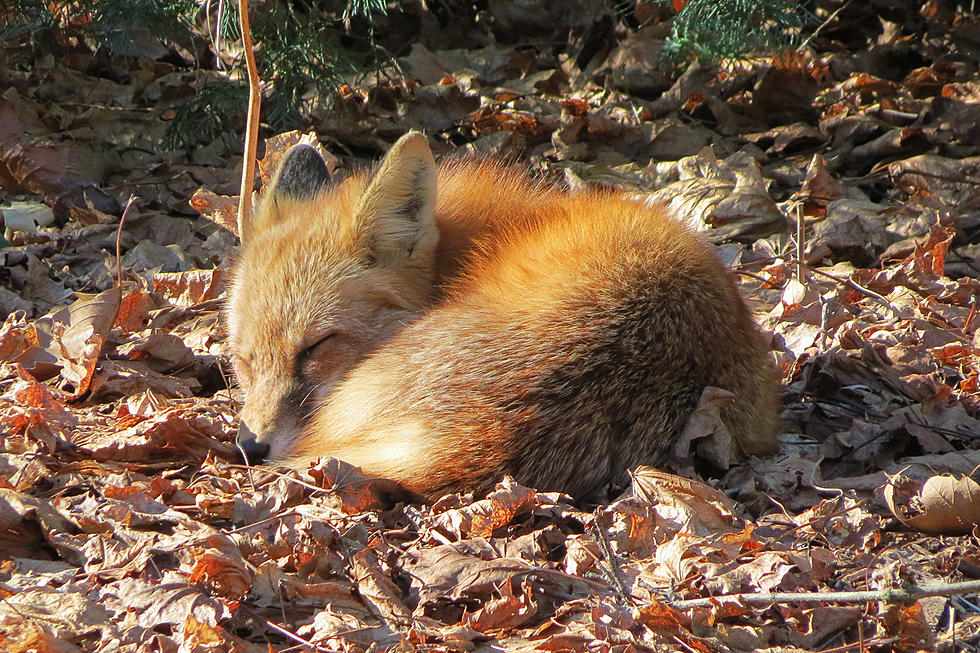 $5K reward offered in Montclair's illegal fox trapping case
It wasn't long ago it would have been uncommon to see a red fox in Montclair. Now, they're frequent guests of our backyards. (Courtesy of Peter Holm)
The Humane Society of the United States is offering a reward of up to $5,000 for the information leading to the identification, arrest and conviction of the individual who left an illegal trap that ultimately caused the death of a fox in Montclair last week.
A fox trapped in an animal trap was reported to Montclair Police and Montclair animal control in the morning of June 21 at The Fairway. The fox had attempted to gnaw its leg off to get free. Due to injuries from the trap, the fox was humanely euthanized by Montclair animal control, Animal Control Supervisor Michele Siber said. 
The trap used was a coil spring trap, which has been prohibited by New Jersey law since 1985, she said. 
"This merciless and illegal action by one individual highlights the cruelty associated with wildlife trapping," said Elissa Frank, New Jersey State director for the Humane Society of the United States in a press release. "We are grateful to Montclair Animal Control for their swift and compassionate response to end this poor fox's agony, and we hope this reward can help bring the offender to justice and prosecute him/her to the fullest extent of the law."
According to state statute a person using a steel-jaw leghold type animal trap faces fines of $50 to $250 for a first offense; $250 to $500 for a second offense and $500 to $2,500 for a third or subsequent offense.
The last time an animal was caught in an illegal trap in Montclair was in August 2019, according to Shiber. In that situation, the animal, a groundhold was also euthanized due to injuries.
Following the incident with the fox, another act of animal cruelty occured when a person threw a kitten out of a moving. The kitten was thrown out of the vehicle on Glenridge Avenue at noon on June 24.
Witnesses at the scene described the vehicle as a brown or bronze Nissan Rogue with New Jersey license plates. An initial comment on the kitten's condition was not provided.
Shiber has not yet responded to an email sent Thursday, June 30, inquiring on the status of the kitten
Montclair Animal Control and Montclair Police are investigating both cases, the New Jersey Division of Fish and wildlife are aiding investigations into the illegal fox trapping. Anyone with any information about either incident should contact Montclair Animal Control Supervisor Michele Shiber at mshiber@montclairnjusa.or or Montclair police at police@montclairnjusa.or or 973-744-1234. Any information provided will be kept confidential.