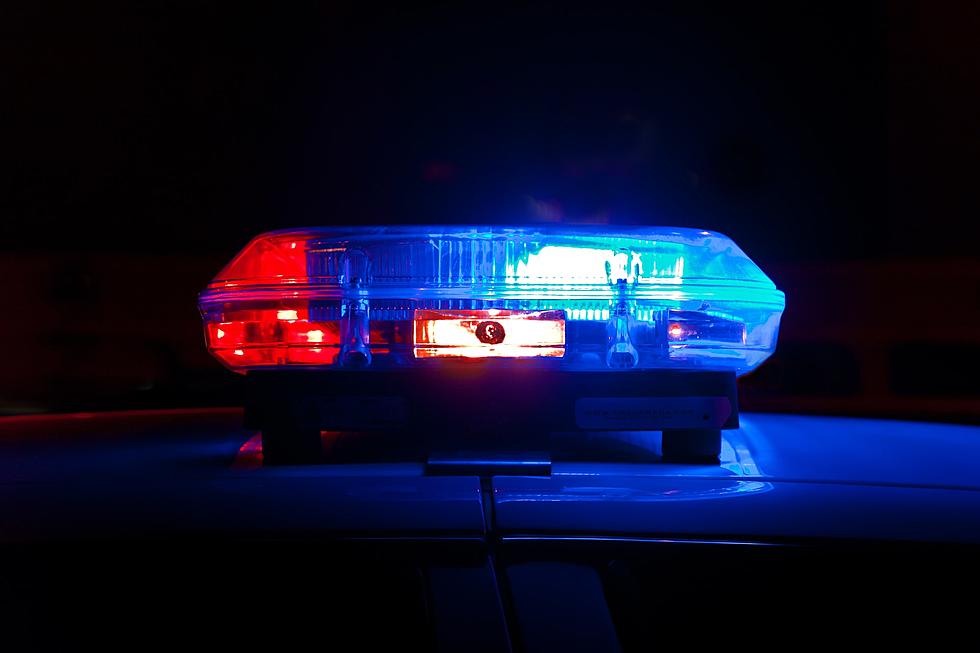 $7k Gucci bag stolen from car on Bloomfield Avenue, police say
(SCOTT RODGERSON VIA UNSPLASH)
A man reported that his Gucci bag valued at $7,500 was stolen July 29 from the back seat of his 2020 Range Rover on Bloomfield Avenue.
The man was exiting the mini mart at the Exxon gas station on Bloomfield Avenue when he noticed an unknown male rummaging through the back seat of his car. The complainant yelled to the man who ran through the gas station heading towards Elm Street with the complainant's Gucci bag. He then entered in the passenger side of a lime green sports car with tinted windows before fleeing the scene.
The man was described as being 5 feet 10 inches tall, with a thin build, a short fade on the sides of his head and short braids on top. The male was wearing all black clothing, possibly an Adidas tracksuit.
The following additional activity has been reported by Montclair police in their weekly blotter:
MOTOR VEHICLE CRIME
Thursday, July 28 — The individual reported that his wallet was stolen from his vehicle on Hartley Street between noon  and 4:30 p.m.  Approximately $230 in unauthorized transactions were later made against his credit cards at a Rite Aid in Newark.
Saturday, July 30 —  A  resident reported that an unknown person removed the catalytic converter from his 2006 Acura TSX on Pine Street. The theft occurred during the overnight hours while the vehicle was parked on the street.
Saturday, July 30 — A resident reported that the catalytic converter was stolen off of his 2008 Acura TSX. The vehicle was parked on Glenridge Avenue between 6 p.m. on July 29 and 4 p.m. July 30.
Monday, August 1 — A resident reported that she was packing her vehicle and returned inside of her residence on Bellaire Drive to get more items. While away from her vehicle, an unknown person entered her open trunk and removed a MacBook laptop valued at $1,500.
Monday, August 1 — The resident reported that her 2016 black BMW X1 was stolen from her driveway on North Mountain Avenue while she briefly stepped inside of her home. The vehicle contained numerous personal items and the key fob.
CRIMINAL MISCHIEF
Saturday, July 30 —  An anonymous passerby reported to police that he observed two females throwing rocks towards the windows of Glenfield Middle School on Maple Avenue and believed they caused damage to several windows. The passerby described the two females as being in their late teens. He could only recall that one of the females was attired in a light-colored "fluorescent" blouse, with long braided hair. An officer responded and observed four windows to the Catchings Owens Community Suite to be damaged and the females no longer on scene. The monetary amount of damage is unknown at this time.
ARRESTS
Tuesday, July 26 — A 42-year-old male from South Hackensack  was charged with disorderly conduct following a disturbance on Church Street.
Thursday, July 28 — A 58-year-old male from Newark was charged with shoplifting from CVS on Bloomfield Avenue. The male fled the store with $350 in merchandise but was located by patrol on Church Street with the items.
The police blotter is based on information provided to Montclair Local at the discretion of the Montclair Police Department, and reflects events as described by the department. It may not reflect the complete scope of police activity. Any descriptions of wrongful activity are merely allegations, and any persons mentioned in the blotter are presumed innocent until proven guilty in a court of law. The MPD encourages anyone who wishes to report criminal or suspicious activity, or who has information pertaining to an ongoing investigation, to call 973-744-1234. In an emergency, residents are urged to call 911.