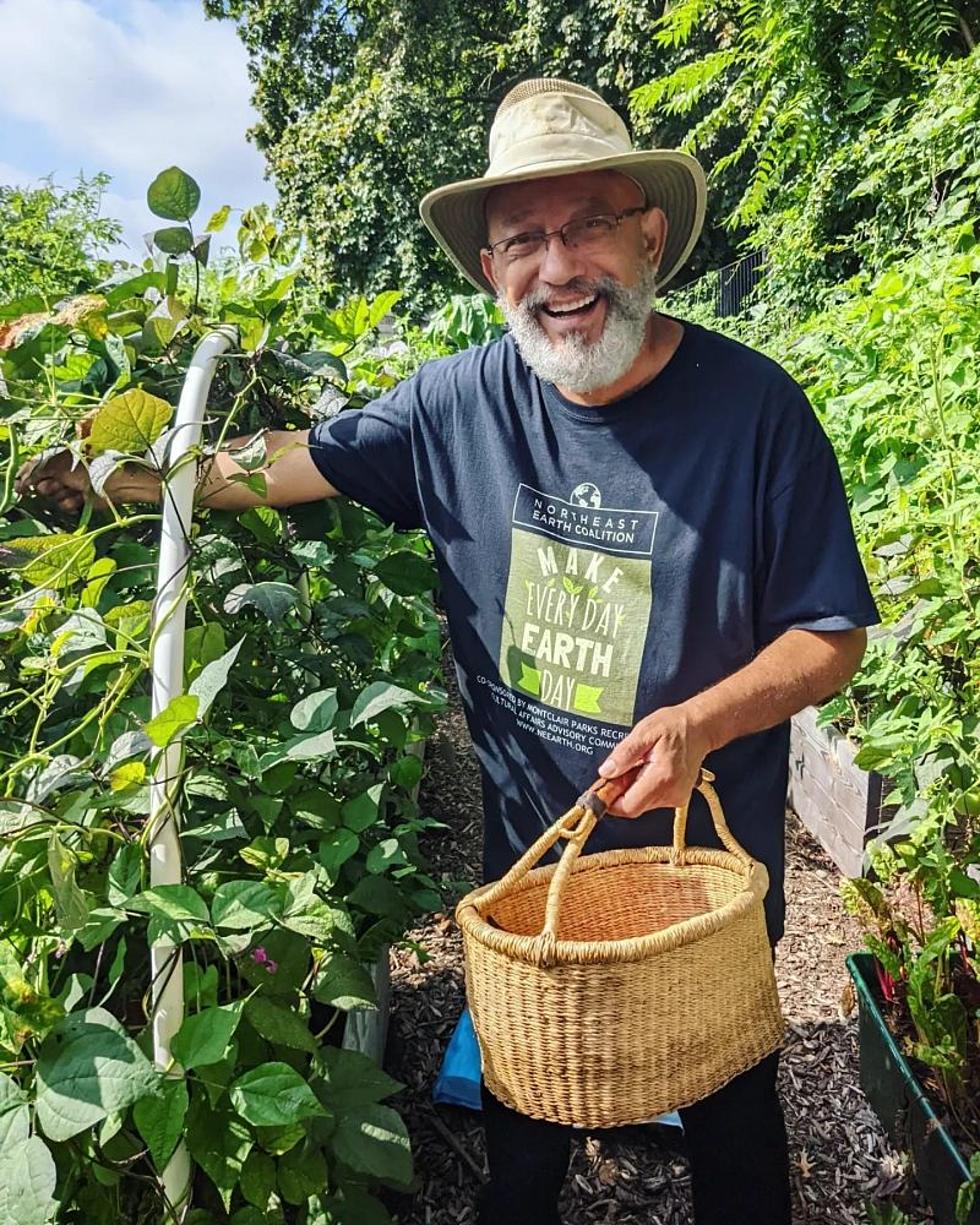 A look back at an unusual gardening year (Gardening for life)
Jose German-Gomez says he has not seen a more productive vegetable gardening season than this in years.
COUTESY KATE ALBRIGHT
By JOSE GERMAN-GOMEZ
For Montclair Local
This has been an unusual gardening season: extreme record temperatures, a lot of rain and the disastrous remnants of a hurricane. Even with these challenges, the vegetable harvest has been bountiful, and the lessons about Mother Nature's behavior have been extensive. 
Now is a good time to look back to the beginning of the season and evaluate how your garden and plants have prospered — or not. A reassessment of your garden will allow you to plan ahead for the 2022 season. 
The cicadas
This year, while an unexpected disaster happened in the form of Ida, a different "disaster" frantically predicted by newspapers and social media — the apocalyptic cicada invasion — never materialized. Gardeners trembled in anticipation of the destruction of their gardens by these winged monsters who, if one believed the more hysterical reporting, had spent 17 years diabolically plotting to emerge and consume every plant in sight. 
Those of us with memories long enough to recall the last cicada panic, 17 years ago, were not surprised when nothing much happened. The occasional cicada was sighted. No plant that I know of was seriously damaged. 
The spotted lanternfly
While the cicadas didn't live up to the hype, a different insect made its first appearances in Montclair, and this one could spell serious trouble. The spotted lanternfly, an invasive plant-hopper with few predators, has an incredible ability to reproduce in mass, and is capable of doing serious harm to forests and agriculture. 
While it feasts on many species of native trees, it has a special relationship with the foul-smelling and grossly misnamed "tree of heaven," another invasive species. According to some studies, the spotted lanternfly cannot survive without tree of heaven, so cutting down these trees whenever possible will reduce the insect's natural habitat and help to control this new plague. 
Bountiful vegetable harvests
But good things also happened this year. The summer rains extended the bloom time of flowering plants and have been a blessing for our shrubs and trees. Everything looks green and exuberant, promising an amazing and colorful fall.    
In terms of vegetable gardening, I have not seen a more productive season in years. I started planting veggies in March and have been producing food every week up to now. 
August and September have been the most extraordinary time for tomatoes, beans, cucumbers, peppers, Swiss chard, potatoes and kale, among other produce. And we still have about six more weeks to produce food before we start preparing our gardens for the winter. 
Pollinator gardens
Along with a new level of enthusiasm in town for creating first-time vegetable gardens, I have noticed more and more people looking for advice about pollinator gardens. Pollinators have been busy as usual doing their work and gathering nectar and pollen from their favorite flowers. Locally at least, this has been a good year for monarch butterflies. The monarch migration is getting underway; the last caterpillars of the season will soon transform into butterflies destined for their wintering ground in Mexico. 
With monarchs and other pollinators under threat from climate change, pesticides and overdevelopment, creating pollinator habitats is more important and necessary than ever before. 
Bird-watching and more
In recent months, people have been reporting sick and deceased birds all around town and across the mid-Atlantic region. Some scientists believe the deaths are the result of pesticides, but the cause is still unproven. 
Even with this sad situation, bird-watching in the garden and around town has been a pleasant pastime this season. 
It is quite interesting to see the interactions and dynamics of some common birds. Goldfinches are not scared by passing cars or trucks but are terrified of human pedestrians. Catbirds are not timid at all; they enjoy getting close and watching you. They stare at you as if questioning your right to trespass on their property. 
Watching the crows having communal discussions can feel intimidating. The expression "a murder of crows" has a certain resonance if you have ever walked under one of their cantankerous flocks. If you have, Alfred Hitchcock's "The Birds" may have come to mind. Mysteries and superstitions have been associated with crows. A medieval tradition says that if you are walking and see a crow on your right side it is a good sign, but a crow on your left is an ill omen. 
Eco-friendly gardens
Gardening in town is evolving fast in a more sustainable and eco-friendly manner. It is delightful to see the passion some Montclair residents have for native plants as well as the great deal of expertise available in our community. 
Through my years of local gardening experience, I have learned to appreciate the beauty of native plants and their connection to the ecological system. I have observed with fascination the evolving diversity of my garden and how it invites new inhabitants during this process. 
It is rewarding to see how in such a small space wildlife coexists in harmony and ecological balance. Gardening for life is joyful and rewarding. The actual joy comes from the love and care you put into your garden, which rewards you with healthy food, exercise, contact with nature and beauty and delight that feed your soul. Keep planting! 
Jose German-Gomez is an environmental activist, Essex County certified master gardener and Montclair resident. He is the founder of the Northeast Earth Coalition.