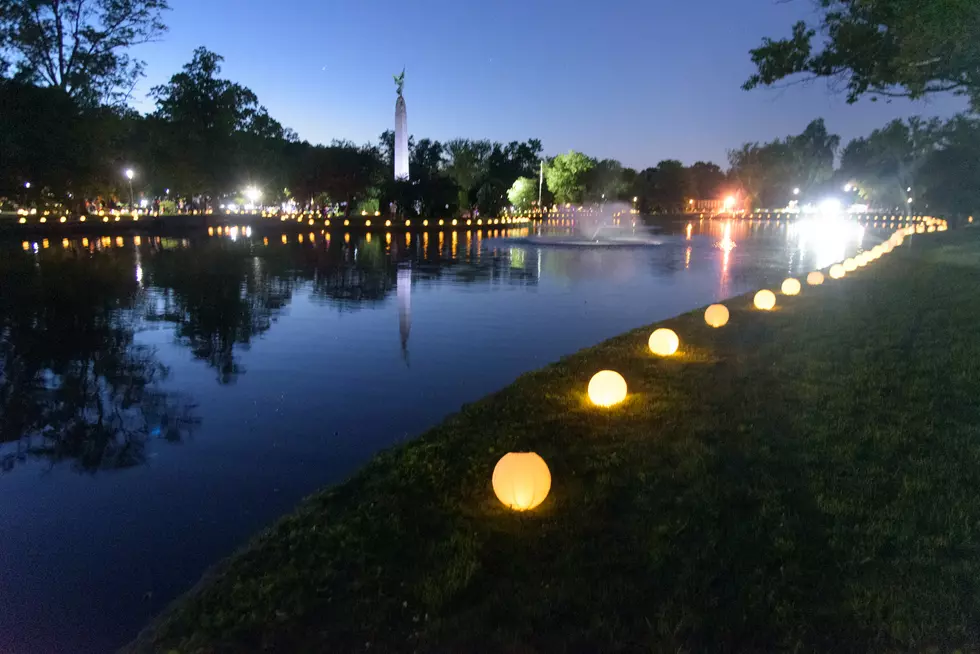 At AAPI Montclair's lantern festival, shining light on the fight against hate
Edgemont Park Pond at the Lantern Festival (ADAM ANIK/FOR MONTCLAIR LOCAL)
AAPI Montclair — the organization celebrating and advocating for Asian Americans and Pacific Islanders in the Montclair area — brought its second annual Lantern Festival for Justice and Remembrance to Edgemont Memorial Park Sunday evening, delayed from an earlier scheduled date of May 20 because of severe weather. A display of 2,000 lanterns throughout the park was lit as a memorial "all the souls lost to racial injustice, inequity, and violence," organizers said in their event description.
In a recent letter to Montclair Local, organization President Amber Reed and advocacy chair Jeffrey Chang wrote: "Here in New Jersey, anti-Black and anti-Jewish bias continued to account for the majority of reported bias incidents in 2021, with incidents against LGBTQ+ communities also climbing steeply. Anti-Asian hate crimes, far from receding with the pandemic, increased 87% in 2021."
The event, they wrote, was a way to take a stand against hate.
"We don't have to choose between the injustices we'll care about in a given year. If there's any hope, it's in listening to our hearts and letting ourselves care about it all. We do the most to combat hate when we come together as a community and work in solidarity," they wrote.
Funds raised at the event are used to cover the costs of putting it on, as well as to fund a donation to the Asian American Federation and the New Jersey Institute of Social Justice.
Amber Reed is married to Justin Jamail, a member of the Montclair Local's governing board.
Lantern Festival for Justice and Remembrance 2022