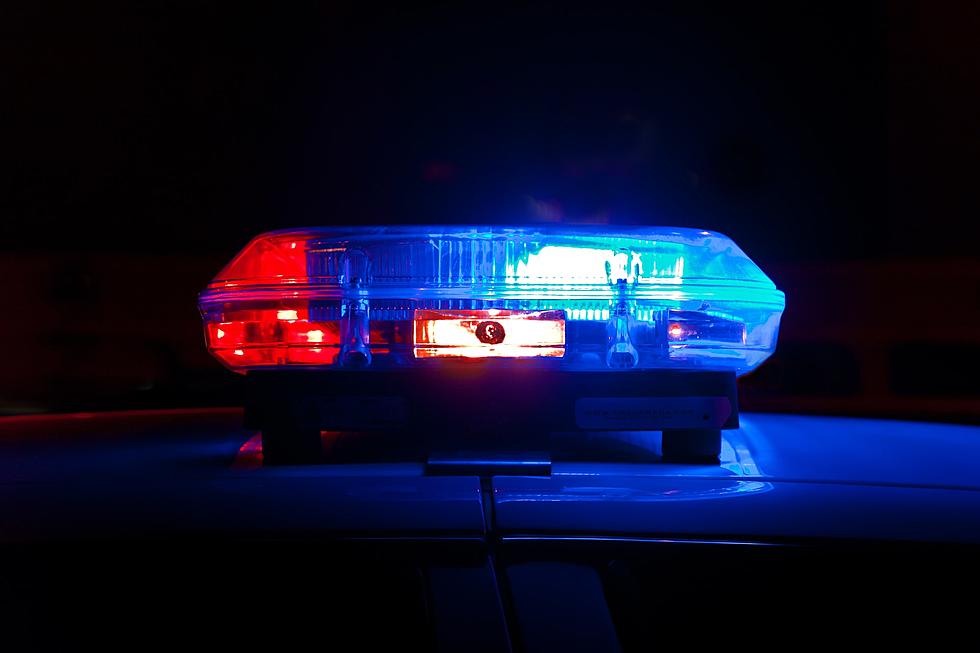 'Bad apples' aren't the problem with policing (Letter)
Scott Rodgerson via Unsplash
"The effect of the rotten apple theory is to offer scapegoats to public indignation and to evade basic questions about the organization and character of police institutions." — Rodney Stark
In our individualized and atomized society (one of the effects of racial capitalism and our alienation from each other), the ruling class likes to talk about "good apples" and "bad apples," but rarely the whole tree of policing or even the full saying, "one bad apple can spoil the barrel" (or "one bad apple can spoil the bunch").
The language of "bad apples" is so omnipresent that it's shocking when it's not brought up following continued (and sadly normalized) police violence. The insidious metaphor was used following the state murders of Michael Brown, Alton Sterling, Philando Castile, Breonna Taylor, and George Floyd as well as following the war crimes at Abu Ghraib.
As Kristian Williams writes in "Our Enemies in Blue: Police and Power in America," 
"Given the pervasive nature of police violence, it is astonishing that the public discourse so frequently focuses on the behavior of individual officers. Commonly called the 'Rotten Apple' theory, the explanation of misconduct favored by police commanders and their ideological allies holds that abuse is exceptional, that the officers who misuse their power are a tiny minority and that it is unfair to judge other cops (or the department as a whole) by the misbehavior of the few. This is a handy tool for diverting attention away from the institution, its structure, practices and social role, pushing the blame, instead, onto some few of its agents. It is, in other words, a means of protecting the organization from scrutiny and of avoiding change."
Paradoxically, while many "bad apples" aren't used to represent the whole barrel (at least not in our corporate-driven political discourse), the presence of one, single "good apple" usually is meant to suggest the entire barrel is quite fine.  
An example of this "good apples" language is when Councilman David Cummings said, "Each of the people who have been in that [school resource officer] position are community leaders," in the Montclair Local article "Debate over police in schools" on July 19. Another is when, in that same article, Lt. Tyrone Williams said, "We don't have a problem with our school resource officer program." Williams also said, "Let's not bring everybody else's problems to Montclair," as if the problems of SROs and the police don't exist within township limits. 
(Literally the other day Montclair Local reported about an investigation into a xeonophobic "China 19 check" comment that appeared to be by Officer Bill Coad on Facebook. Are these the comments of just another singular "bad apple?") 
It must be said that we have no personal criticism of Detective Anjanette Sanders, the SRO at our high school. Although we're confident that she is a good person, our critique is of the entire racist and oppressive system of policing — in Montclair, nationally and internationally. We believe there can be decent people in fundamentally unjust institutions and that the existence of such people does not legitimize these structures.
There can be a few good pieces of fruit on a rotten tree, but the tree, indeed, is still rotten.
Policing, with its heinous anti-Black, anti-Indigenous, anti-poor and anti-radical history (and present moment), is one such tree that needs to be felled.
Mark Joseph
Montclair Beyond Policing
---
Montclair Local's Opinion section is an open forum for civil discussion in which we invite readers to discuss town matters, articles published in Montclair, or previously published letters. Views expressed and published in this section are solely those of the writers, and do not represent the views of Montclair Local.
Letters to the editor: To submit a letter to the editor, email letters@montclairlocal.news, or mail "Letters to the Editor," 309 Orange Road, Montclair, NJ, 07042 (email is preferred). Submissions must include the name, address and phone number of the writer for verification. Only the writer's name and town of residence will be published. Montclair Local does not publish anonymous opinion pieces.
Letters must be no more than 500 words in length, and must be received by 5 p.m. Monday to be eligible for potential publication in that week's Thursday print issue. Letters may be edited by Montclair Local for grammar and style. While our goal is to publish most letters we receive, Montclair Local reserves the right to decline publication of a letter for any reason, including but not limited to concerns about unproven or defamatory statements, inappropriate language, topic matter far afield of the particular interests of Montclair residents, or available space.
Town Square: Montclair Local also accepts longer-form opinion essays from residents aiming to generate discussion on topics specific to the community, under our "Town
Square" banner. "Town Square" essays should be no more than 750 words in length, and topics should be submitted to letters@montclairlocal.news at least seven days prior to publication.