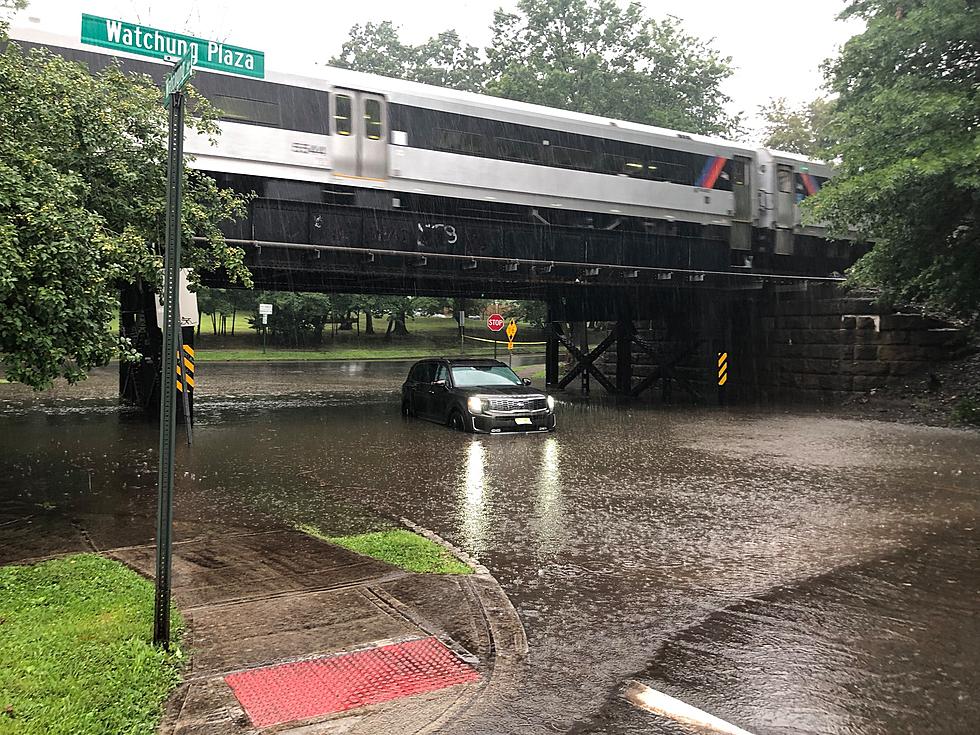 Be careful, Montclair: Flash flood watch on Wednesday and Thursday
A vehicle was trapped in the floods by Watchung Plaza, under the NJ Transit overpass, in a heavy storm that hit Montclair in late July. (COURTESY JOSHUA CRANDAL)
A flash flood watch is in effect for northeast New Jersey (including Montclair) and southeast New York from a 8 a.m. Wednesday morning through Thursday afternoon.
The National Weather Service also warns there's the potential for thunderstorms late Wednesday afternoon and night, some of which may become severe with damaging winds. It said a brief isolated tornado can't be ruled out.
The remnants of Ida — the deadly storm that made Landfall in Louisiana Sunday afternoon as a Category 4 hurricane, but is now a tropical depression — will move near Long Island late Wednesday night into early Thursday, the NWS said. It'll allow for deep tropical moisture along the Middle Atlantic and Northeast areas, producing heavy rain Wednesday morning — with the heaviest rain late Wednesday afternoon and night. The rainfall should begin to taper off Thursday morning in the early afternoon, the NWS said.
The NWS predicted widespread rainfall of 3 to 6 inches, with amounts in some areas likely to be higher.
Downed wires can be reported to PSE&G at 800-436-PSEG (7734), via the utility's mobile app or via the PSE&G website. Outages can be reported to the same number, by texting OUT to 4PSEG (47734) or on the utility's site as well. As of 9 a.m. Sunday, PSE&G's online power map showed no outages in Montclair.
Anyone in an emergency related to the storm can 911.