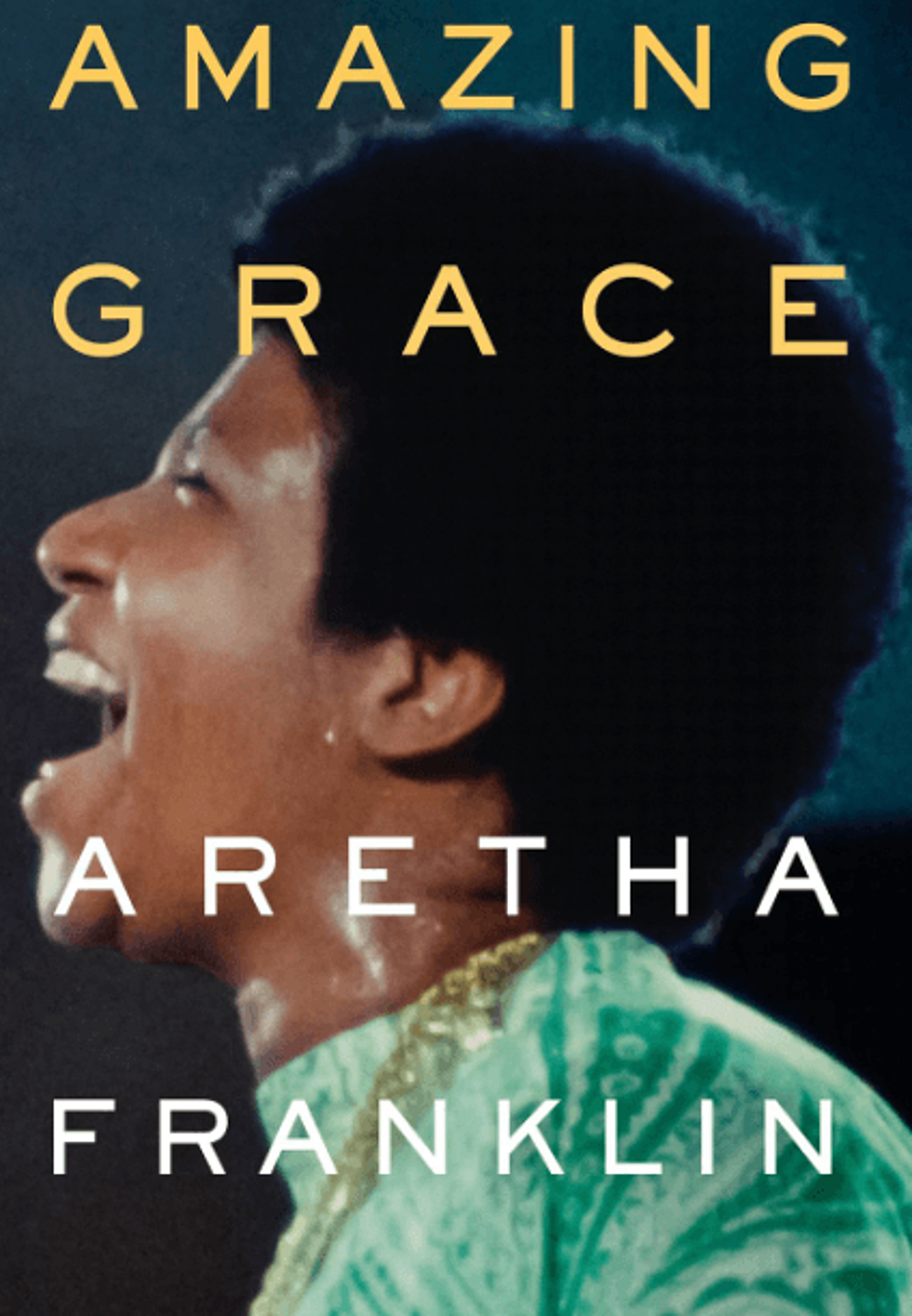 Celebrate Black History Month in Montclair
In celebration of Black History Month, Montclair offers films, art exhibits, history tours and talks, and even a special brew.
Two special films
Montclair Film will hold a free community screening: "Amazing Grace," Saturday, Feb. 8, 3 p.m., Glenfield Middle School auditorium featuring the live recording of Aretha Franklin's 1972 album. Tickets first-come, first-served at montclairfilm.org, or at the door 15 minutes before showtime. On Saturday, Feb. 8, at 10 a.m., The 13th Annual African American Cultural Committee Film Forum will show "Being Gladys," at the Montclair Public Library auditorium, 50 South Fullerton Ave.
Honoring fraternity, Sigma Alpha Lambda
Montclair State University's honors' fraternity, Sigma Alpha Lambda, and the History department, present "a day of interdisciplinary lectures on Black experiences in the U.S., past and Present" on Wednesday, Feb. 12, from 12:30 to 5:30 p.m., University Hall, 1040, on the grounds of Montclair State University.  Both professors and students will speak. The Montclair State Petey Greene Program co-sponsors the event. To RSVP for free tickets, visit salmsu.weebly.com. Montclair State is at 1 Normal Drive.
Stamp posters at library
In honor of Black History Month, Clarence M. McKnight presents "Stamping Thru History" through Feb. 28 at the Library gallery, 50 South Fullerton Ave. The exhibit shows commemorative stamp posters representing African American History by McKnight, a philatelist. Among the posters are one commemorating the Civil Rights Movement; "Extraordinary & Ordinary Black Women on U.S. Postal Stamps;" and a poster that honors the Negro Baseball League Centennial. McKnight is the former New Jersey State Director and board member of The Ebony Society of Philatelic Events and Reflections (ESPER),an international stamp society dedicated to promoting the collecting of stamps and philatelic material depicting people and events related to the African diaspora. Fo more information visit esperstamps.org.
Lecture led by Betty Holloway 
The YMCA of Montclair is hosting a lecture in celebration of Black History Month that is free and open to the community. The Missing Story: African American History in Montclair is a lecture led by Betty Holloway on  Thursday, Feb. 20, 10 a.m. Holloway, YMCA member, Activist and Public Historian will lead a discussion on some of the contributions to black history in Montclair. This event is presented in partnership with the Omicron Xi Omega Chapter of Alpha Kappa Alpha Sorority, Inc. To attend the event, please RSVP at this link: https://bit.ly/31cbPbA
Black History celebration on tap at brewery
In honor of Black History Month, the Montclair Brewery will release several new and returning craft beer styles in their tap room at 101 Walnut Street in Montclair. The line-up includes various beer styles that are connected to the African diaspora and Black History makers, such as former slave turned abolitionist, Harriet Tubman and Baseball Hall of Famer, Larry Doby. The beer series available in their tap room and at select distribution partners will be released throughout the month of February.  
Throughout the month, Montclair Brewery's taproom will also offer activities tied to Black History Month such as Black History Month themed "Taproom Trivia" on Wednesday, Feb. 19. The Friday live music line-up includes R&B and Pop singer, Jeiris J Cook on Feb. 7th, Reggae band, Exodus Supreme will be singing rock-steady, reggae and calypso on Feb. 14, Hip/Hop and R&B artist, Euphony will be performing on Feb. 21, and Rasha-Jay and her Alternative Rock band will help close out Black History month on Feb. 28. Its tap list and events are updated regularly on its website, www.montclairbrewery.com.
Join AIM for African American history lecture
Join Aging In Montclair at their February Saturday Social on Feb. 29, 2 to 4 p.m. at the Salvation Army Building located at 13 Trinity Place in Montclair as they celebrate Black History Month in Montclair. 
See and hear the forgotten and missing stories of African Americans in Montclair by way of a virtual tour. The tour includes the re-telling of stories forgotten or unknown about the African American community through its contributions to business, civic and cultural life. Capture unforgettable images of unique individuals; see attractions of Montclair's treasures and conversation pieces. Presented by, Betty L Holloway, Retired Teacher, Archivist, Public Historian. 
Refreshments served. Park in the garage under the building and enter through the garage as the outside doors are locked on weekends.
Price of Liberty
On Feb. 18 and 20, The Montclair History Center, in partnership with Montclair Film, Montclair Public Library, and the League of Women Voters of the Montclair Area will show "Eyes on the Prize: Mississippi - is this America?, as the first film in the Montclair History Center's annual Price of Liberty Film and Discussion series. Eyes on the Prize, looks at the time a group of college students traveled south between 1963-1964 to help African Americans register to vote and the subsequent challenges they faced. It will be shown in two segments on the two dates.
Dr. Lillie Edwards, a Montclair resident, Professor Emerita of Drew University, and member of the Amistad Commission, will provide a contextual overview prior to the film and lead the discussion immediately following. This is the sixth year the Montclair History Center has offered the Price of Liberty Film and Discussion series that each year explores a different aspect of the Black experience. This year, the Price of Liberty series focuses on the history of voter suppression here in the United States. The movies will take place at Montclair Film, Cinema 505, 505 Bloomfield Ave. on Feb. 18 7 p.m. and and the Library on Feb. 20 at 1 p.m. Tickets are free.
Eyewitness tours
On Sunday, Feb, 23, 1-  4 p.m. residents are invited to explore 200 years of Black history in Montclair and New Jersey through rare first-hand accounts, primary and secondary source documents. Artifacts include a bill of sale for an enslaved person in the household, an 1800s newspaper, an 1840s New York Knickerbocker magazine, census data, personal letters, oral histories, and mid-century Jet and Ebony magazines. These artifacts provide a springboard for discussion about race both in the past and in the present-day. The event will take place at the Crane House & Historic YWCA, 110 Orange Road. Admission is $6/adult; $5/student/senior with ID; $4/child; under 2 free.