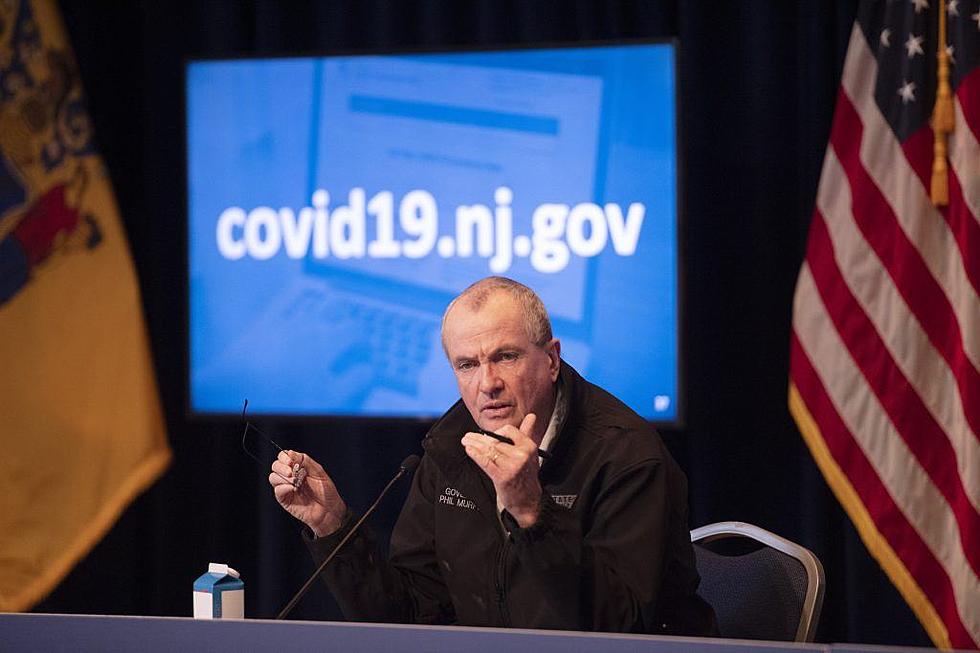 COVID-19: Boat charters, watercraft rentals can resume this weekend
COURTESY MICHAEL KARAS/NORTHJERSEY.COM Gov. Phil Murphy speaks during a Saturday, May 16 press briefing in Trenton.
By ERIN ROLL
roll@montclairlocal.news
With temperatures reaching into the 80s this weekend, Gov. Phil Murphy announced that fishing charters, charter boat companies and watercraft rental companies can open for business again at 6 a.m. Sunday, May 17.
The reopening of watercraft businesses is part of a larger trend of reopening outdoor recreation facilities.
Earlier this week, Murphy announced that the state's beaches would reopen for Memorial Day weekend, with Ocean City, Sea Isle and Strathmore opening this weekend. State officials opened up parks and golf courses to reopen earlier this month.
And on Monday, non-essential retail businesses will be allowed to reopen, but for curbside pickup only.
Boat captains and charter owners will have to make sure that boats and related facilities and equipment are kept sanitized. All passenger and customer logs will have to be properly maintained if contact tracing is necessary.
State Police Superintendent Pat Callahan said the New Jersey State Police spoke with 137 shore town police departments and park police agencies, which reported high compliance with social distancing rules at beaches, parks and boardwalks.
The state is taking incremental steps to reopen based on data and the rate of COVID-19 cases. However, Murphy cautioned that businesses and facilities could close again if necessary. "We reserve the right to put the brakes on and reverse the car if we see any consequences, including bad health decisions, as a result of our actions," Murphy said.
Universities' future
It is too soon to determine whether New Jersey's colleges and universities go ahead with in-person classes this fall, or switch to virtual learning.
Murphy noted that some universities, like Stanford and the University of California system, have already made the decision to switch to virtual classes. But New Jersey is still making determinations on whether it should do so as well. For private universities such as Princeton, it will be up to that university's administration to determine what to do, while public universities like Rutgers will be subject to state guidelines.
Today's numbers
As of Saturday, May 16, New Jersey reported 1,239 cases, down from 1,297 on Friday, bringing the state total to 145,089.
New Jersey is also reporting 115 new deaths, down from 201 on Friday, but bringing the state total to 10,249.
At 10 p.m. Friday, 3,564 total people were in the hospital, down from 3,823 on Thursday. On Friday, 1,061 patients were in critical care, including 846 on ventilators, down from 1,127 critical care patients and 898 ventilators in use on Thursday.
Hospitals admitted 182 new patients and discharged 380 patients on Friday, compared to 285 new patients and 357 discharges on Thursday.
Hudson County now leads the state in the number of total cases, with 17,326 cases, while Essex County continues to lead with the highest number of fatalities at 1,522, according to state COVID-19 data.
At 9 a.m. Saturday, Essex County officials reported 42 new cases and 14 new deaths, down from the 94 new caes and 20 deaths reported yesterday. Essex County now has 16,151 total cases and 1,534 deaths.
Montclair township officials reported two new cases on Saturday, bringing the total to 397, and the number of deaths remained at 47.
Mental Health
New Jersey is receiving $2.8 million in federal CARES Act funding to fund mental health services during the pandemic.
The funds are coming from the Substance Abuse and Mental Health Services Administration (SAMHSA) and the Federal Emergency Management Administration (FEMA).
The plan is to expand access to counseling and other services for residents.
During the COVID-19 outbreak, many residents and mental health experts have noted a marked increase in stress, anxiety, depression and other conditions.
Of the funds, the $2 million from SAMHSA will go to Rutgers University Behavioral Health Care, which is coordinating efforts to expand treatment. The remaining FEMA funds will go to the NJ Hope and Healing Crisis Counseling Program, which will be run by the Department of Human Services with services in cooperation with Catholic Charities, Family Services Bureau of Newark and the Mental Health Association in New Jersey.