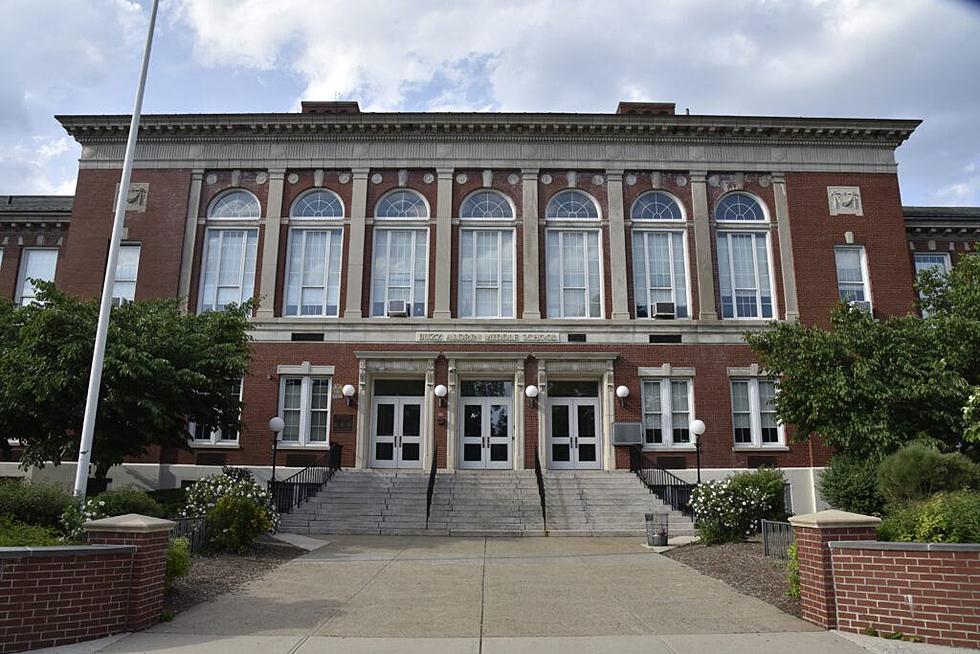 Buzz Aldrin bathroom vandalized in incident inspired by Tik Tok trend, school officials say
A girls bathroom at Buzz Aldrin Middle School was vandalized last week. School officials believe the incident was inspired by a Tik Tok trend that encourages stealing from and vandalizing school facilities. (FILE PHOTO)
By TALIA WIENER
wiener@montclairlocal.news
A Buzz Aldrin Middle School girls bathroom was vandalized last week, inspired by a Tik Tok trend that encourages destruction of property, according to school officials.
"Two toilet paper dispensers were ripped off the walls, crushed and then stuffed into the toilets," Buzz Aldrin Principal Major Jennings wrote in a Friday, Feb. 25, weekly bulletin. 
"It is our belief that this unfortunate act was prompted by a specific Tik Tok challenge that encourages destruction of property," Jennings wrote. He did not specify why the Tik Tok challenge was suspected to be behind the incident.
The Tik Tok trend, called "devious licks," involves students stealing from or vandalizing school facilities, most often bathrooms. The viral trend began Sept. 1, 2021, when Tik Tok user jugg4elias made a video showing off a box of disposable masks the user claimed were stolen, according to NJ.com. 
Tik Tok has since banned the #deviouslick hashtag, redirecting searches to its community guidelines page, but tens of thousands of videos were created and likely can still be found on the web. 
The Buzz Aldrin bathroom suffered significant damage, and pipes located in the hallway were clogged as well, Jennings wrote in the bulletin. 
"As a result of the damage, we had to shut down any affected bathrooms until the repairs could be made and until the bathrooms were available for use," he wrote. "All Buzz Aldrin students have had access to restrooms and continue to have access to restrooms throughout the school day."
Schools Superintendent Jonathan Ponds told Montclair Local Friday he was aware of the vandalism and said Jennings was handling the matter at the school level. 
Acting Lt. Terence Turner of the Montclair Police Department has not responded to an email sent to his department address Friday with questions about the police's involvement.