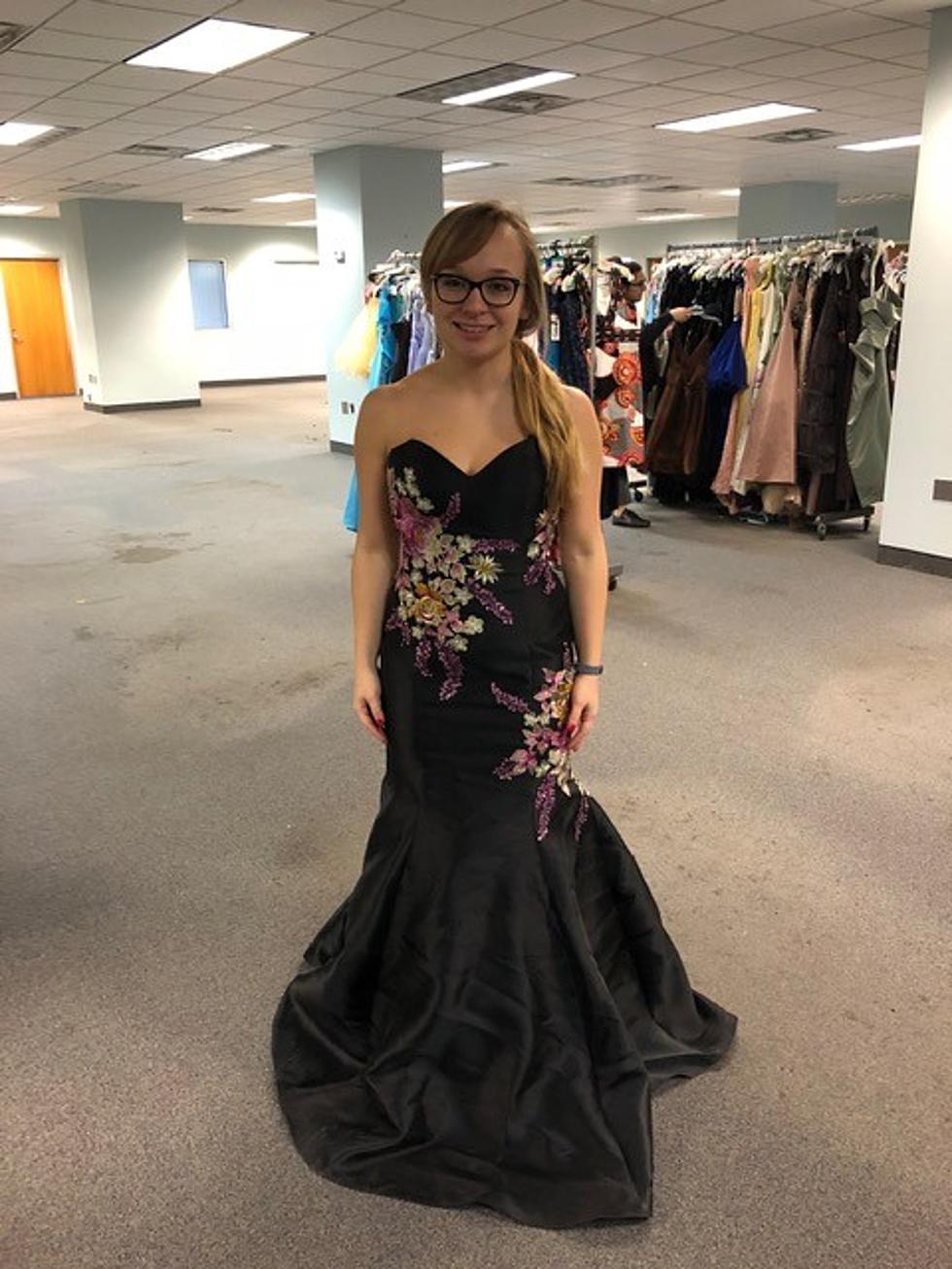 Montclair High School, Catherine's Closet seek donated prom dresses, accessories
PHOTO COURTESY SANDY KESSLER Student Melanie Ventura models a dress for Catherine's Closet.
By ERIN ROLL
roll@montclairlocal.news
For some it's a rite of passage, for others it's something that's become too costly to attend.
Going to the prom has steadily gotten more expensive, according to a 2015 survey by Visa. Some families spend close to $1,000 on prom costs.
Now, you can help get a girl to prom. Got a formal gown dress taking up room in your closet? Or a nice purse or a pair of dress shoes you don't need? Bring them to Montclair High School or the YMCA, and they will find their way to a girl who needs them in order to attend her prom in style.
Students at Montclair High School have teamed up with Catherine's Closet to collect new and gently-used formal dresses and accessories to help Essex County high school students who may not be able to afford a new prom dress on their own.
Catherine's Closet is named for Catherine Johnson, a senior honors student from East Orange who was killed in when a stolen SUV hit and struck her car in 2002. Johnson was in the prime of her senior year and had just been accepted to a pre-med program at Montclair State University. She was looking forward to prom, and was buried in her prom dress. A friend of the family suggested the idea of a prom dress collection and distribution program to girls who may not be able to afford the high cost of prom.
For a high school girl, going to the prom is an important moment, said Sandy Kessler, the organization's founder.
"This is just at the end of their high school experience, and it's a very, very big deal," she said.
Some girls buy custom-made dresses at a cost of $500 or more, and that's before the cost of having hair and makeup done, renting a limo, and other costs, said Kessler.
On dress distribution days, Catherine's Closet volunteers provide girls with a wide range of dresses to choose from, and each girl has the assistance of a volunteer personal shopper.
"We certainly want them to feel like a princess on their prom night," Kessler said.
There are two days, April 13 and May 11, when girls can shop for their dresses at 550 Broad Street in Newark. Gowns will be sold at $10 each, shoes will be sold for $5 a pair and accessories will be $3 each. There are no requirements to get a dress.
All proceeds from the dress sale go to Catherine's Closet scholarships.
To date, Catherine's Closet has helped more than 6,000 girls in the New York/New Jersey area, helping the girls find dresses, and also with scholarships.
Catherine's Closet is collaborating with Montclair High School as a collection point for the first time this year, said Senior Kimoni Depass, one of the lead student organizers.
There are about 30 students in total working on the drive, Depass said.
Depass didn't have an exact count on how many gowns had been collected as of Tuesday, but she estimated that the drive had collected a few dozen dresses, plus jewelry, shoes and other accessories.
Kessler makes regular trips to the high school to pick up whatever donations have been delivered and bring them to the Catherine's Closet distribution site in Newark.
Most of the donations have come from individual families in the Montclair community, Depass said.
Donors can bring gowns, shoes, jewelry and handbags to Montclair High School's main office and the Montclair YMCA on Park Street.
All items must be gently-used, clean, age-appropriate and in current fashion. Some donations are new and still have the tags on them.
Gowns in large sizes are especially needed, especially in sizes 16 through 26.
The drive ends Feb. 6.
The dresses and accessories will then be cleaned and sorted. Catherine's Closet then coordinates with multiple schools in Essex County with their prom dates in mind to get the word out about the distribution dates.
"We just want to be able to help as many students as possible," Depass said.
For students working with Catherine's Closet, there is a scholarship opportunity. Any student who completes 15 hours or more of community service with the group is eligible to apply for a Catherine's Closet scholarship.
For more information, visit catherinescloset.org.