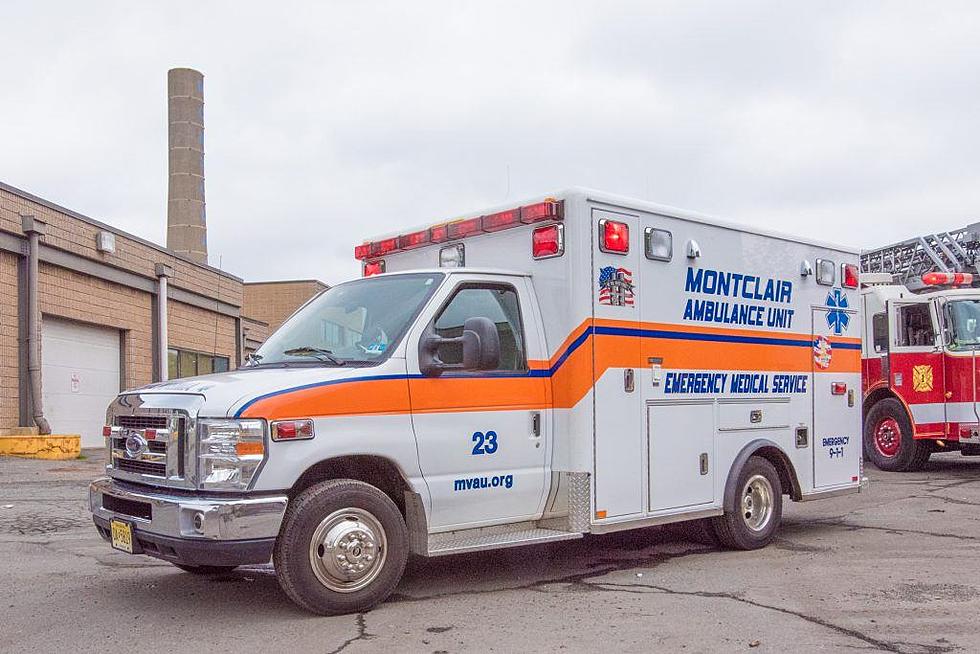 Celebrate EMS week with Montclair Ambulance Unit (Letter)
The Montclair Ambulance Unit
Montclair Ambulance Unit has served as a pillar of health-care service in our community since 1953. MAU is an independent emergency medical service, serving the township.
The pandemic brought the EMS profession much-deserved attention, as the public and the media recognized the important roles paramedics, EMTs and other EMS clinicians play.
For the team at Montclair Ambulance Unit, every day is EMT Day.
Your support means MAU can be there when you need us, rescues happen and lives are saved. Thank you for your shared commitment to this essential service.
EMS Week is held each May to celebrate EMS practitioners and the important work they do in our nation's communities. This year's theme is "This Is EMS: Caring for Our Communities." All across the country organizations are working to ensure the important contributions of EMS practitioners in safeguarding the health, safety and well-being of their communities are fully celebrated and recognized.
The MAU has a full week of activity planned to celebrate EMS Week. Responsible for public education at MAU, the Community Outreach (MAU-CO) team goes out into the communities the MAU serves to connect with residents and teach them about EMS and what they do.
Programs start at the youngest levels, teaching school-aged children what the Emergency Medical Service is and what an emergency medical technician does. MAU-CO also offers educational opportunities for individuals, families, Scout troops and local businesses. MAU-CO offers first aid and CPR classes, as well as emergency preparedness classes. MAU-CO offers a variety of classes certified by both the American Heart Association and American Safety & Health Institute.
Past EMS Week events have included blood pressure screenings, open house tours of the MAU's Walnut Street headquarters and special events with local youth organizations.
Another popular service is attendance at school-aged children's parties, where the kids have the opportunity to have an ambulance present for their birthdays, receive tours of the ambulance, and hear a brief safety talk or a message of importance.
This year's remaining EMS Week activities include Save-A-Life Day today and EMS Recognition Day on Friday.
To learn more or get involved, contact director@montclairems.org. We are proud to be an essential service and community-funded.
Diane Etsy, Executive Director of the Montclair Ambulance Unit, and the MAU board
---
Montclair Local's Opinion section is an open forum for civil discussion in which we invite readers to discuss town matters, articles published in Montclair, or previously published letters. Views expressed and published in this section are solely those of the writers, and do not represent the views of Montclair Local.
Letters to the editor: To submit a letter to the editor, email letters@montclairlocal.news, or mail "Letters to the Editor," 309 Orange Road, Montclair, NJ, 07042 (email is preferred). Submissions must include the name, address and phone number of the writer for verification. Only the writer's name and town of residence will be published. Montclair Local does not publish anonymous opinion pieces.
Letters must be no more than 500 words in length, and must be received by 5 p.m. Monday to be eligible for potential publication in that week's Thursday print issue. Letters may be edited by Montclair Local for grammar and style. While our goal is to publish most letters we receive, Montclair Local reserves the right to decline publication of a letter for any reason, including but not limited to concerns about unproven or defamatory statements, inappropriate language, topic matter far afield of the particular interests of Montclair residents, or available space.
Town Square: Montclair Local also accepts longer-form opinion essays from residents aiming to generate discussion on topics specific to the community, under our "Town
Square" banner. "Town Square" essays should be no more than 750 words in length, and topics should be submitted to letters@montclairlocal.news at least seven days prior to publication.