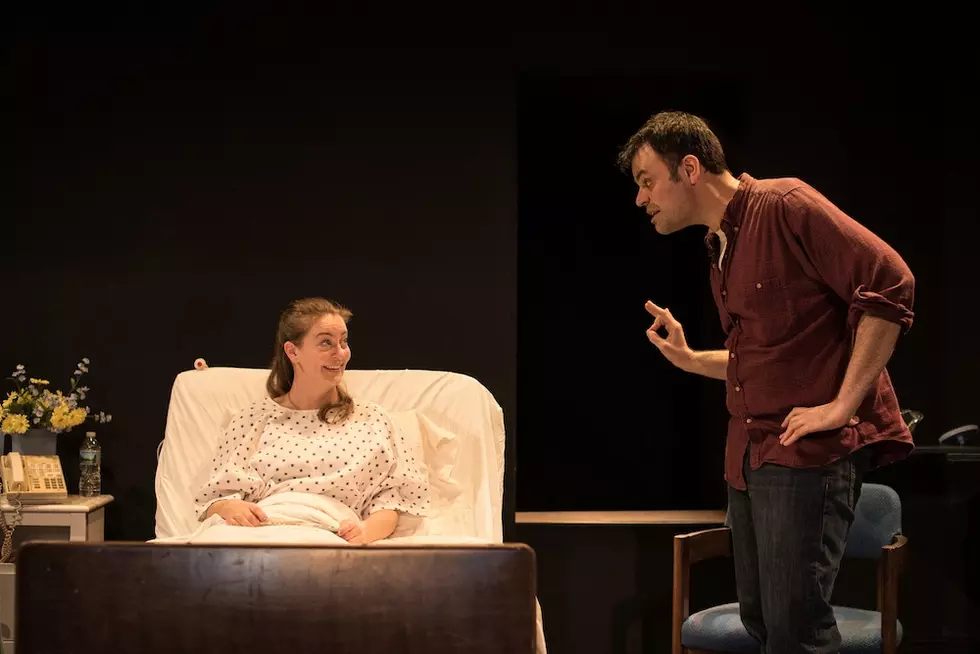 Culture in brief: Montclair's Clark Carmichael directs at Dreamcatcher
A scene from "String Around My Finger." Courtesy Dreamcatcher Repertory Theatre.
Clark Carmichael, a Montclair resident, directs the New Jersey premiere of "String Around My Finger" by Brenda Withers at Dreamcatcher Repertory Theatre. The show began performances on April 25, and continues through May 12. Dreamcatcher describes the show as "a quiet comedy about a young couple in the aftermath of a miscarriage." Dreamcatcher Repertory Theatre is at the Oakes Center, 120 Morris Ave., Summit. For tickets, visit tinyurl.com/y59dyvac or call 800-838-3006.
Dreamcatcher writes:
While Emma is still in the hospital after her miscarriage, she and Kip try, with the help or interference of his sister, a physician's assistant and an insightful older patient, to piece together what their relationship has been and what it still might become. This play previously received its world premiere at Portland Stage, Maine, in 2017, after winning the Clauder Competition for New England playwrights. A Broadway World review said that the play "resonates with a genuineness of dialogue, character and situation," mixing the "laughter and sadness that human beings experience in grappling with the twists and turns of life's journey."
________________________________________________________________________
READ: CLARK SCOTT CARMICHAEL FINDS LIFE IS BEAUTIFUL
READ: THEATER REVIEW; 'PSYCHODRAMA' CURES WHAT AILS YOU
READ: THEATER REVIEW; TOO MUCH STAYS
_______________________________________________________________________
The production is directed by Clark Scott Carmichael (Montclair) and features Dreamcatcher ensemble members Noreen Farley (Clinton), Dave Maulbeck (Madison), Scott McGowan (Maplewood) and Harriett Trangucci (Summit). It also welcomes back Brianna Kalisch (NYC), seen in Dreamcatcher's production of "What Stays" last season.
Brenda Withers is a playwright, actor, and founding member of the Harbor Stage Company, a professional ensemble on Cape Cod. Her plays  have been presented at places like Portland Stage, Hudson Valley Shakespeare Festival, Amphibian Stage, and HERE. Recent onstage credits include Actors Theatre of Louisville, McCarter Theater, Hartford Stage, and American Theater Group.