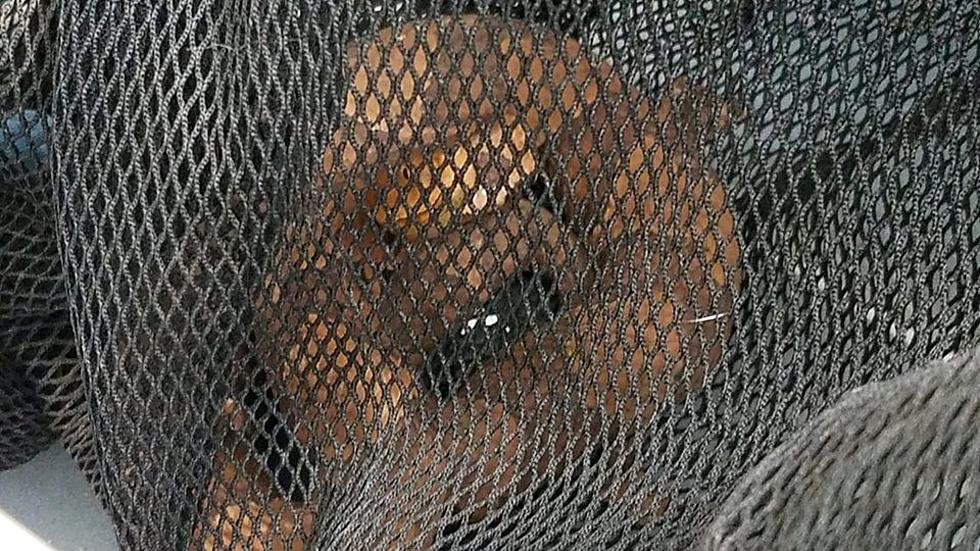 Copperhead caught by Montclair Animal Control Officers
A copperhead was caught by Montclair Animal Control this week.
Photo by Michele Shiber
BY JAIMIE JULIA WINTERS
winters@montclairlocal.news
Sometimes the job of a Montclair Animal Control Officer goes beyond ensuring the welfare of puppies and kittens. On some days there's a call to rescue a less than usual critter — like a copperhead snake.
Last Tuesday, June 11, was one of those days when they received a call for a copperhead snake sighting, which is a rarity for the Montclair area, said Montclair Animal Control Officer (ACO) Michele Shiber.
Animal Control had the caller send a photo of the snake for visual confirmation, as these snakes get their name from their copper-red heads. Once it was positively identified as a northern copperhead, ACOs rushed to the scene to keep people from interacting with the snake, and to prevent its escape.
Copperheads will quickly strike and bite if they feel threatened, although their venom is relatively mild, and their bites are rarely fatal for humans.
The animal control officers carefully captured the snake using a net and a pair of snake tongs, then placed it into a locking plastic container. Upon returning to the shelter they contacted the NJ Division of Fish & Wildlife (NJDF&W), Shiber said.
The snake was discovered in Upper Montclair Plaza parking lot, officials said.
In New Jersey, copperheads are found mainly in the northern portion of the state in the New Jersey/New York border area in parts of Hunterdon, Mercer and Somerset Counties, and the Palisades in Bergen County.
"Because we have no idea from where the snake originated, NJDF&W will transfer it to an organization that will use it for educational purposes," said Shiber.
Relocation of the snake to a natural habitat is not permitted because of the risk of disease transference to the new location and to resident snakes in that area.
"Additionally, if it is a snake that was kept as a pet it would not be able to fend for itself and hunt for food as a wild snake normally would," said Shiber.
Owning a copperhead is illegal in New Jersey without a specific permit from the state.
Residents did the right thing by contacting Animal Control and keeping the snake within eyesight, but out of reach until ACOs arrived on the scene, said Shiber.
"We never know what adventure awaits us when the phone rings on any given day," said Montclair ACO Michele Shiber.
Three years ago, a bear cub traveled from the Eagle Rock Reservation to Church Street. While the group waited for Fish and Wildlife to respond, Montclair Animal Officers kept the cub up in a tree.
Last year, they caught a snake near Panera Bread and rescued a baby owl found at the bottom of a tree.
A deer with his antlers caught in a hammock was rescued and taken to Antler Ridge Wildlife Sanctuary in Newton. 
Montclair Township Animal Control Officers are available 24/7 by calling the Animal Shelter during business hours 973-744-8600 or after hours by calling the Montclair Police Department non-emergency number 973-744-1234.