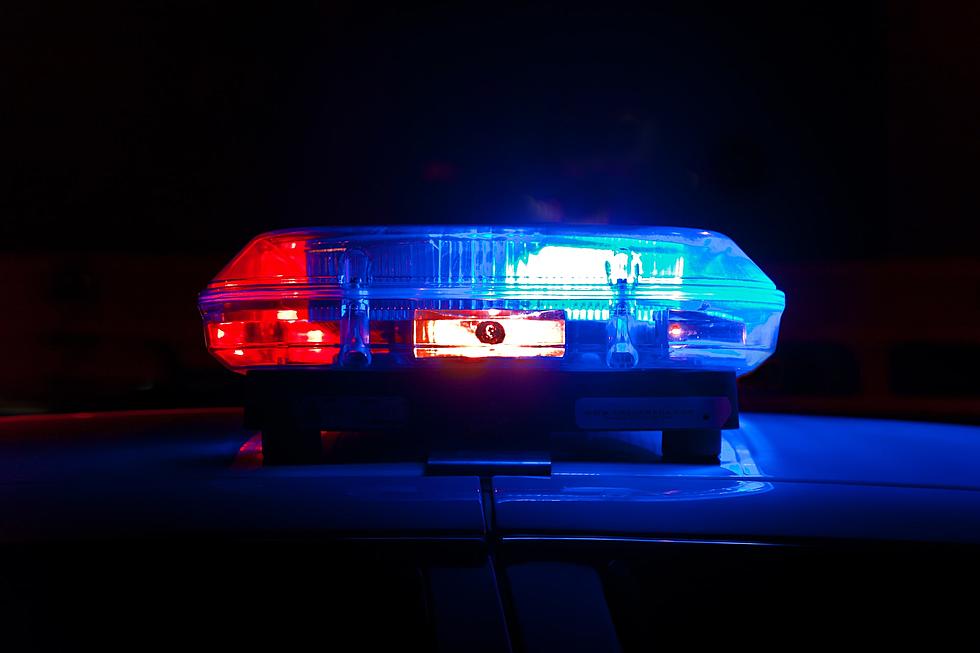 Cops break up Montclair party with 200-300 people
Scott Rodgerson via Unsplash
Police say the first time they came to check out a reported disturbance on Christopher Street Friday night, it was just a small party. When they came back, it was a different story.
Several residents of Christopher Street had called police to report a large house party on the block, Montclair police said. Officers cleared the area, only finding a small party, they said.
But at 10:19 p.m., officers returned, as the crowd on the street had grown to between 200 and 300 people, police said.
Police from Bloomfield, Glen Ridge, Cedar Grove, Verona, Nutley, the Essex County Sheriff's Department and New Jersey State Police all helped clear the area, Montclair Police said. Eventually, they got everyone to disperse, they said.
No arrests or citations were issued, as the crowd hadn't been known to the homeowners, police said.
An announcement from police didn't say if they determined what drew hundreds of people to the block.
Police additionally reported the following activity in their weekly blotter:
Motor vehicle crimes
Wednesday, June 15 — A resident reported that his 2022 grey Audi Q5 was stolen from Park Street during the overnight hours. The owner stated that he believes he left the keys in the center console accidentally.  
Friday, June 17 — A person reported that her vehicle was entered while parked at the North Fullerton Parking Deck on North Fullerton Avenue. A black purse containing $50, a cell phone and numerous credit cards were stolen.  
Sunday, June 19 — A resident reported that his 2020 Volvo XC90 was stolen from his driveway during the overnight hours on North Mountain Avenue. The vehicle was recovered, unoccupied, in Newark shortly afterward. While police were on scene investigating, they discovered that a second vehicle, also parked in the driveway, was entered and rummaged through. Nothing appears to have been stolen. 
Sunday, June 19 — A person reported that two vehicles that were parked on Warren Place were entered. A purse containing $100 in cash, credit cards, sunglasses and a Kindle, were reported stolen.  
Sunday, June 19 — The owner of a 2010 Audi Q5 reported that his vehicle was stolen while he was attending church services at Trinity Church on High Street. The vehicle was located abandoned on Tuesday, June 21 in Hillside. 
Monday, June 20 — A resident reported that he woke up at approximately 4 a.m. and observed his Audi Q7 reversing out of his driveway on College Avenue. The vehicle fled south on College Avenue and then east on Mount Hebron Road. It was being followed by a second, unknown vehicle. Responding officers observed the Audi fleeing at a high rate of speed south on North Fullerton Avenue with a white Range Rover following it. The Range Rover was determined to be a stolen vehicle from Livingston. The officers terminated their pursuit at Elm Street and  Llewellyn Road with the vehicles continuing south. The Audi was recovered two hours later, abandoned in Belleville.
Suspicious person
Wednesday, June 15 — Staff members at The Montclair Community Pre-K on Orange Road reported that on three different occasions, they observed a suspicious male near the fence of the school taking photographs of the children. He was described as about 6 feet tall with a red shirt over his head. On one occasion he was described as having a bald head and mustache. He was also said to be walking a small dog. In each incident, the man fled the area after being confronted by staff.  
Thefts
Wednesday, June 15 — The manager at Montclair Diner on Valley Road reported that he observed the lock to the grease tank in the rear of the business had been cut. Surveillance video shows a white Ford work van pull into the parking lot at approximately 2:06 a.m. and back up to the oil container. The occupants of the van then exit the vehicle and cut the lock with a tool that they retrieved from the van. They then pump the contents of the container into another container, which is located in the van. At 2:15 a.m., they reenter the van and proceed to leave the parking lot. One of the occupants can be observed wearing blue jeans and a blue sweatshirt. Other identifiers remain unclear from the video footage. 
Thursday, June 16 — The manager at Whole Foods Market on Bloomfield Avenue reported that an unknown male entered the store at 7:58 a.m., filled a handbasket with food, and left the store  without paying. He was described as having a dark complexion, a thin build, a beard, orange  short-style hair, and approximately 6 feet tall. He was last seen wearing a dark blazer, a light gray sweatshirt, a dark shirt, blue jeans, and black and white sneakers. 
Disturbance
Thursday, June 16 – An employee at Verizon on South Park Street reported that three males entered the store and requested assistance in adding a new phone line to their plan. One of the customers wanted to purchase an iPhone 11 in full, without financing it. When the customer was told that the store could not accommodate that request, the customers became irate, began cursing and knocking over store merchandise and throwing existing customers' cell phones onto the floor.
The police blotter is based on information provided to Montclair Local at the discretion of the Montclair Police Department, and reflects events as described by the department. It may not reflect the complete scope of police activity. Any descriptions of wrongful activity are merely allegations, and any persons mentioned in the blotter are presumed innocent until proven guilty in a court of law. The MPD encourages anyone who wishes to report criminal or suspicious activity, or who has information pertaining to an ongoing investigation, to call 973-744-1234. In an emergency, residents are urged to call 911.
Journalism like Montclair Local's is only possible because of the continued support of our members. Sustaining memberships of $10 a month or more entitle you to our print edition, and help provide us with the stable, predictable financial base that helps us plan to bring you important journalism for years to come. If you value this article or others from Montclair Local, consider becoming a sustaining member; sign up with the form below.