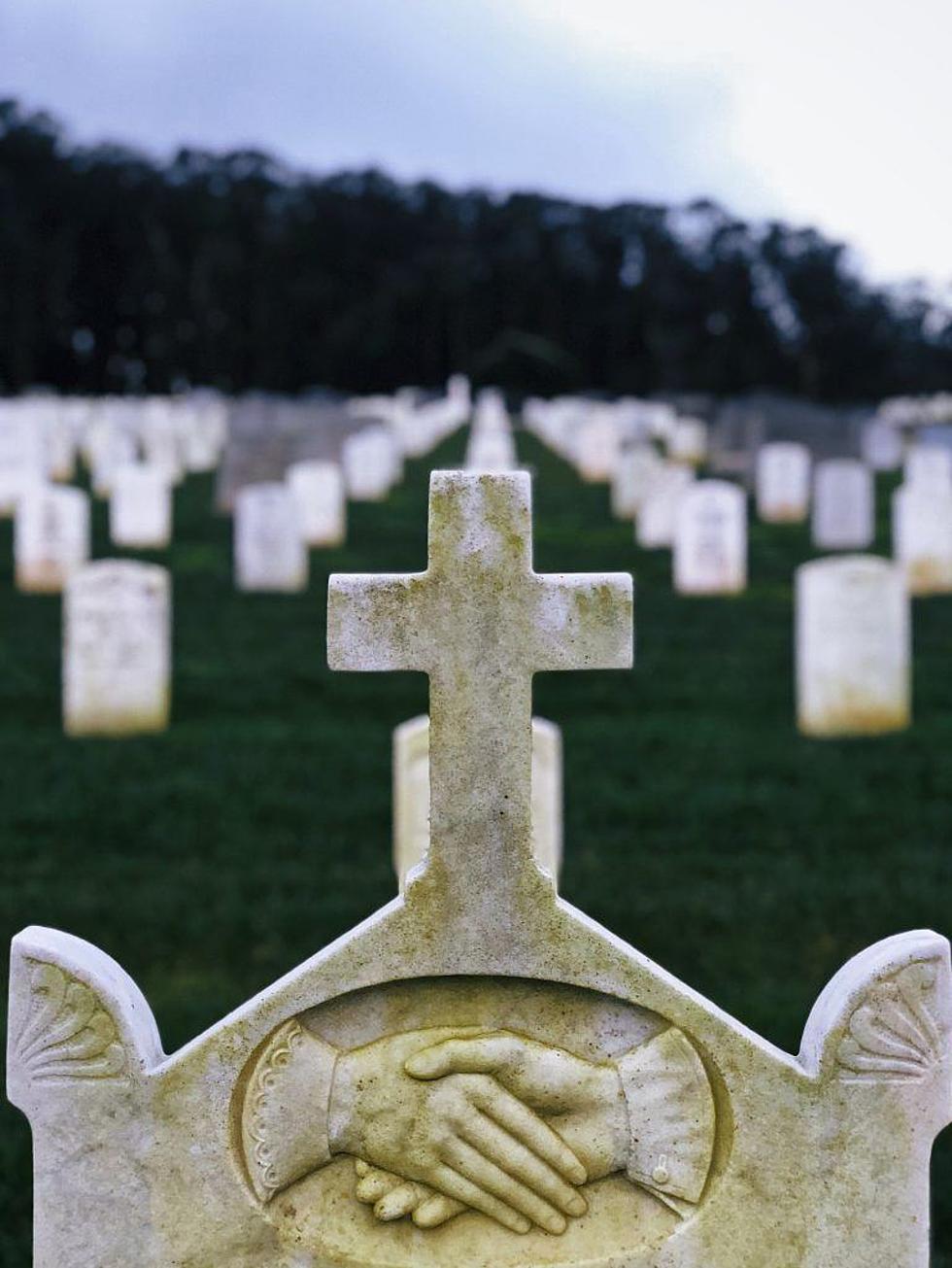 COVID-19: Social distancing means postponed memorials, small graveside services
Funeral directors are limiting services to 10 people or fewer and next of kin.
Photo courtesy Jon Tyson on Unsplash
BY KELLY NICHOLAIDES & JAIMIE JULIA WINTERS
winters@montclairlocal.news
The coronavirus pandemic has impacted every facet of life, and the rituals of saying final goodbyes are no exception.
New Jersey's stay-at-home order has meant that grieving families have been deprived of the comfort of hugging and crying together following the death of a loved one during the coronavirus pandemic.
"All gatherings are canceled. This means no weddings, funerals, or birthday parties. I don't take this action lightly, but my goal is to make sure you gather safely with family and friends later," Gov. Phil Murphy said March 21, when he announced the executive order.
Two weeks later, as the death toll reached more than 1,000 in New Jersey and 20 in Montclair, Murphy announced that while the number of cases was still on the rise, the state is showing a decline in the growth rate of new cases. The state shutdown of gatherings and non-essential businesses seems to be working in flattening the curve, Murphy said. 
Deemed essential businesses, funeral parlors are open, but are limiting the number of family and friends who can attend wakes and burials. Social distancing and state prohibitions on public gatherings have closed churches and limited graveside mourners to 10 or fewer. Repasts are eliminated; wakes are abbreviated. 
"We allow families a limited amount of time to have closure. Arrangements are made over the phone, computer, and fax. More people are quarantining themselves and postponing memorials and celebrations of life. They want to protect themselves and the rest of their families and friends," said Hugh Moriarty of Moriarty Funeral Home. 
A representative of Caggiano Memorial Home who declined to be identified also said that they are limiting the numbers to 10.
Attorney General Gurbir S. Grewal said on March 25 that law enforcement agencies across New Jersey are strictly enforcing the governor's executive orders during the pandemic, and those who refuse to comply will face criminal charges.
While most are heeding the governor's warning, on Tuesday, April 7, police broke up a funeral in Millstone that had 40 attendees. On Wednesday, April 1, police broke up a funeral in Lakewood and charged 15 people who were attending with violating Murphy's stay-at-home order. Attendees numbered upwards of 60 people, and when police attempted to break up the funeral, the crowd became "unruly" and the arrests were made.
Mount Hebron Cemetery is handling only interments, with very few people and legal next of kin, and is implementing social distancing of six feet or more. Immaculate Conception Cemetery referred all inquiries to the Archdiocese of Newark. Representatives did not return calls. 
The archdiocese suspended all public celebrations of Mass, including funeral services, indefinitely to flatten the curve of the pandemic. Baptisms, funerals, burial services and weddings are permitted, with attendance limited to 10, according to its web site.
Although it's not ideal, live-streaming of interment at cemeteries allows extended family and friends to connect. 
Montclair resident Linda Kaplan attended a graveside service with 400 others on Facebook Live, and a shiva call with 70 on Zoom. 
"The family was really touched, and it made us feel connected. After the service on Zoom, we all stayed on and told funny stories," Kaplan wrote.
At the funeral for firefighter Israel Tolentino of Passaic held April 2, fire companies and EMS vehicles from at least four different towns formed a funeral procession, with more than 100 vehicles blocks long following the hearse to East Ridge Lawn Cemetery.
"Given the reality and uncertainty of COVID-19, it is important to know that funeral directors throughout New Jersey are taking precautions to limit exposure," executive director of the New Jersey State Funeral Directors Association George Kelder said in a statement. "We encourage those experiencing death to work with their funeral director in creating meaningful public or private services that meet your needs, yet fall within the current approach of limiting gatherings."
Some families, however, are delaying funerals, said Commissioner of Health Judith Persichilli.
"What's happening is some funeral services are delayed, families trying to determine how to honor their deceased loved ones," she said at the state's April 2 COVID briefing.
On April 3, Murphy ordered all flags to be flown at half-staff. 
"Since families at this time cannot even hold funerals for their lost loved ones, this is a way — a small way, but I think an important way – we can make sure that their loss is not forgotten."