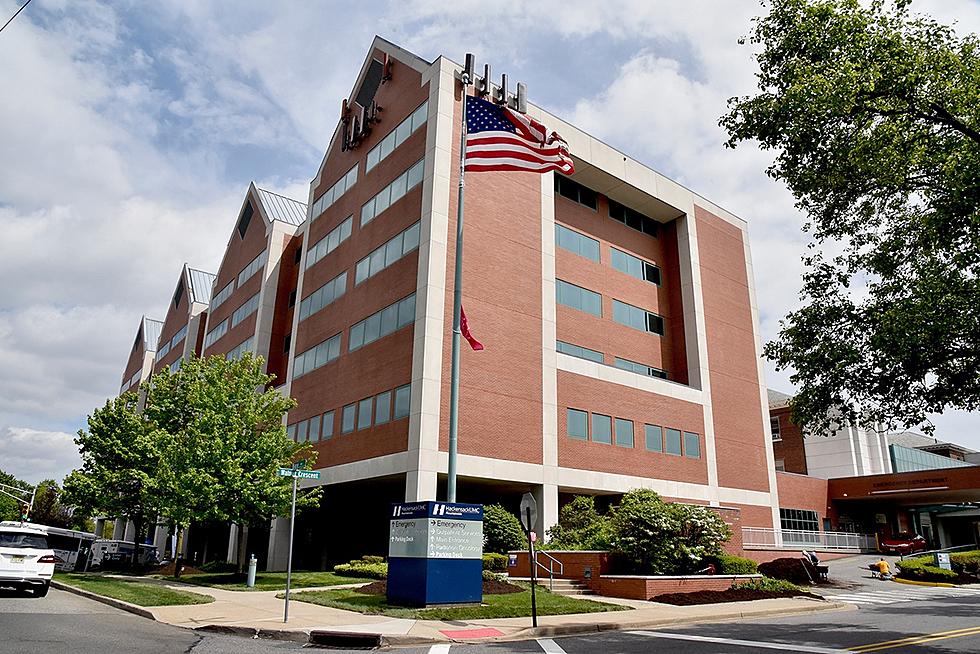 COVID-19: First presumed case reported in Montclair was employed at Montclair State University
FILE PHOTO A 66-year-old woman is believed to be Montclair's first presumptive case of COVID-19, the New Jersey Department of Health said Thursday, March 12.
By ERIN ROLL and JAIMIE JULIA WINTERS
roll@montclairlocal.news
winters@montclairlocal.news
A 66-year-old woman is Montclair's first presumptive case of COVID-19 and is being hospitalized at Mountainside Hospital, the state Department of Health announced Thursday.
The woman is one of six new presumptive cases in New Jersey, and the first in Essex County. The woman works at Montclair State University
The patient is an employee who was last on campus on Feb. 28, 13 days ago. The individual did not have symptoms of COVID-19 when she left the office, so university officials believe that the risk of exposure to other members of the campus community is low, according to campus officials.
"The Montclair Health Department is following the New Jersey Department of Health (NJDOH) protocols and guidelines and is in the process working on contact tracing," said Montclair's Communications Director Katya Wowk. "The Montclair Health Department understands the public's concerns about COVID-19 and is working closely with the New Jersey Department of Health and the CDC to monitor and respond to the situation. No further information is available at this time."
On Monday, March 9, a Montclair school staff member was tested for COVID-19 and has remained in self-quarantine at home until her laboratory results are returned, said school officials. On Thursday, Interim Superintendent Nathan Parker said her test results have still not come back.
Among the other cases in New Jersey, there were two from Bergen County, and one each from Monmouth, Morris and Somerset counties.
With today's announcement, there are now a total of 29 presumptive positive cases in New Jersey. An additional 37 people are under investigation at this time. One person, a 69-year-old man from Bergen County, has died.
Seventy-four people who have been tested are negative, officials said.
Gov. Phil Murphy has recommended canceling all public gatherings of more than 250 people, including concerts, sporting events and parties.
On Thursday evening, the Archbishop of Newark has suspended the public celebration of Mass for Saturday evening, March 14, and Sunday, March 15, after evaluating recommendations of state and health officials. However the celebration of daily Mass will continue. Churches of the Archdiocese will remain open and the faithful are encouraged to pray while maintaining a prudent distance from each other.
A host of Montclair organizations have announced the postponement of upcoming events out of concern over COVID-19 spread, including the Montclair Literary Festival, which had been scheduled for March 25-29, and the Montclair Film Festival, slated for May 1-10. An updated list of announced postponements can be found at the bottom of the linked story here.
The Montclair Public Schools have canceled classes Friday, March 13, in order to allow staff to prepare lessons online in the event that in-person classes must be canceled. The district is also cancelling events in the schools that include community attendance for the month of March, with the technology department preparing for live-streaming and recording for families who would like to watch the productions virtually.
The Health Department reminds the public to practice proper hygiene:
Wash your hands with soap and water for 20 seconds, especially after you cough or sneeze;
Avoid touching your eyes, nose, and mouth;
Cover your nose and mouth when you cough or sneeze, and remember to throw the tissue into the trash;
Avoid close contact with sick people; and
Stay home if you are sick.
Symptoms to monitor include fever, cough and shortness of breath. If you experience any symptoms, please contact your medical care provider.