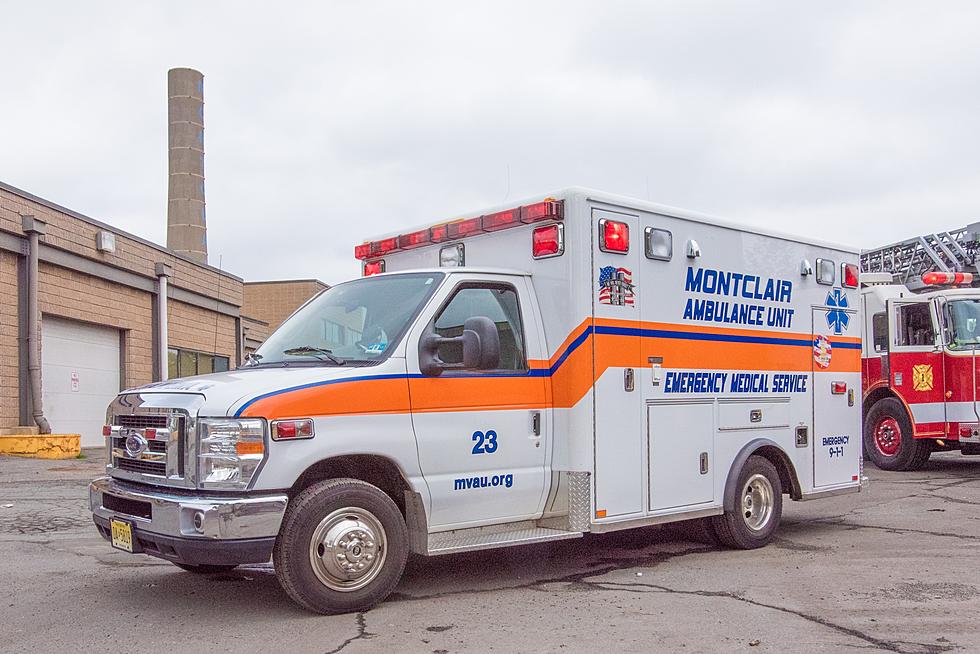 COVID-19: Montclair Ambulance Unit seeks support from community
FILE PHOTO The Montclair Ambulance Unit has put out an appeal to the public for financial donations and PPEs during the COVID-19 outbreak.
By ERIN ROLL
roll@montclairlocal.news
The COVID-19 outbreak means that healthcare workers and first responders in Montclair and beyond are trying to keep up with calls and make sure they have enough equipment.
The Montclair Ambulance Unit has been no exception.
"This, unlike other disasters, like Hurricane Sandy, we don't know when the end is in sight," Michael Craig, the MAU's EMS supervisor, said.
The unit started monitoring COVID-19 in January, before the condition was officially named COVID-19. Whenever there is an outbreak of a disease overseas, the unit begins monitoring it, in the event the disease spreads to the United States.
Ahead of the outbreak, the unit started to stock up on PPEs, but did not hoard them, Craig said.
As of Thursday, Craig estimated that the unit was down to two weeks' worth of PPEs, and he expected that protective gowns would be the first item to run out, followed by N95 masks.
The unit put out an appeal on social media for anyone who has access to spare N95s to donate them. Other needed items include Lysol wipes, financial donations, and gift cards to area restaurants and eateries.
When asked about overall calls, Craig said there has been a slight uptick in people calling for an ambulance because of respiratory distress. However, he said, overall calls have gone down, since fewer people are out driving or riding bicycles, which in turn has led to fewer accidents.
Craig said the unit was prepared in the event of a surge in cases. In 2015, the MAU held a training session with Mountainside hospital staff on an Ebola virus scenario. The session included guiding patients to specific rooms and procedures for staff on protective gear. The preparations for a COVID-19 scenario have followed a similar pattern to the Ebola scenario, he said.
Compared to many other emergency medical services in the state, Craig said, the 35-member MAU is in good shape in terms of staff. Other agencies have had to start recalling full-time employees to work, he said.
The MAU has a plan in place in case there is a manpower shortage or if a crew member gets exposed to COVID-19, but Craig said he couldn't release any details due to safety reasons.
Most crew members have other jobs outside of their work with the MAU, and they have been getting support through those jobs, he said.
"I think everyone is doing extremely well, all things considered," Craig said.
The Montclair Foundation is expediting its grant process to aid groups that are affected by the COVID-19 outbreak. On Monday, the foundation announced that it would be awarding $40,000 in immediate grants to address issues such as mental health and emergency medical services.
The Montclair Ambulance Unit is one of the groups being supported by the emergency fund, as are Toni's Kitchen, Main Street Counseling and the Interfaith Hospitality Network.
Any time a financial donation comes in, it's good for overall morale, Craig said.
Other community efforts have sprung up to aid health workers and first responders in the Montclair area in recent weeks.
Montclair resident Barbara Rosen set up a GoFundMe page to organize meals to be sent to first responders, including the ambulance unit and Mountainside hospital. The fund pays for restaurants, delis and caterers to send individually wrapped meals to staff on duty at the hospital.
Rosen works with Florey Cruz-Cerpa, the hospital's community health director, to determine what staff are on duty at a given time, and to determine what foods they would like.
As of Tuesday, March 31, the fundraiser had surpassed its goal of $25,000 by $378, and the fund was not accepting new donations for the time being. "Thanks to your enormous generosity, we have reached our goal and will now pause this GoFundMe while we see how much further we can make this money go. We'll be posting updates of the many meals being delivered, and will be back in touch asap if and when we find we need to ask for more," the organizers said.