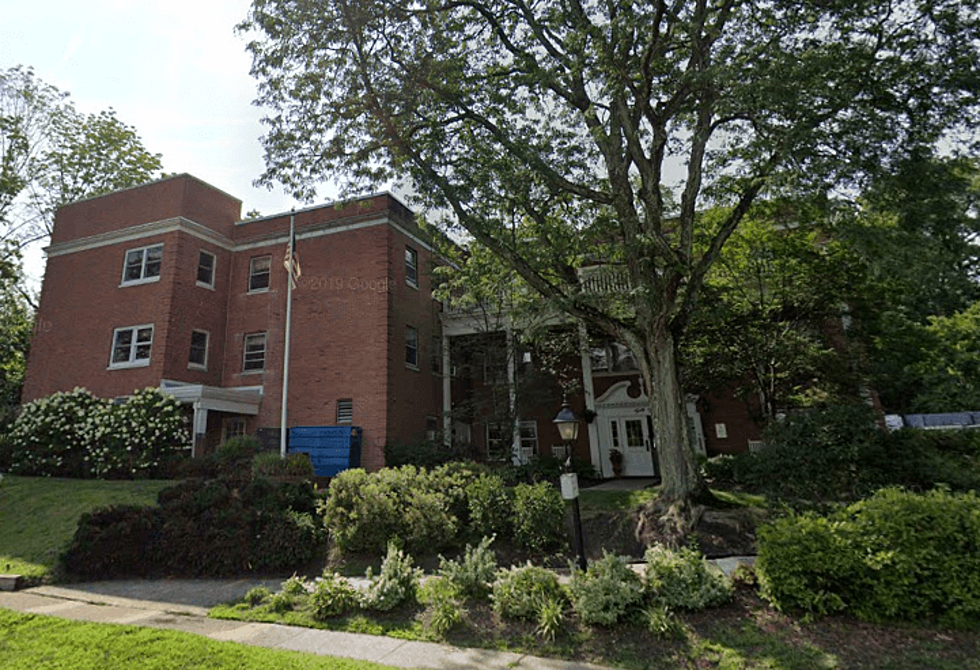 COVID-19: Montclair nursing home administrator dies after contracting virus
The executive director of Family of Caring In Montclair has died due after contracting COVID-19.
GOOGLE
By JAIMIE JULIA WINTERS and ERIN ROLL
winters@montclairlocal.news
roll@montclairlocal.news
A beloved administrator at a Montclair nursing home who dedicated his life to serving the elderly has died due to complications with COVID-19.
John Cofrancesco, 52, of Bergenfield, died on March 19. He was the executive director of the Family of Care Nursing Home, now Family of Caring, on North Mountain Avenue. The home is connected to at least one patient death from COVID-19.
The American College of HealthCare Administrators, of which Cofrancesco was a member, confirmed that Cofrancesco's death was due to COVID-19. "Rest in peace, John. Thank you for your service to the profession of long term care administration," association officials said in a statement released on March 21. 
Nursing home officials said that on March 7 a visitor to the Family of Caring Nursing home in Montclair was asked to leave after staff observed that they were coughing. The visitor later tested positive for COVID-19, according to the facility's spokesperson Jonathon Mechaly. 
On March 13, a nursing home patient with COVID-19 symptoms was sent to Hackensack Meridian Health Mountainside hospital. She later tested positive and died on March 18. 
On March 17, Family of Care released a statement stating it was following all requirements on screening and safety due to COVID-19. Facility officials also said it had begun restricting visitors before the New Jersey Department of Health barred all visitors from long-term care facilities on March 19. 
Another death occurred on March 19, but neither Montclair officials or Family Caring would not comment if the death was COVID-19 related. 
Nursing homes and long-term care facilities are required to screen employees at the door, under rules prescribed by the New Jersey Department of Health and the Centers for Disease Control and Prevention. Vendors may not proceed beyond the building's front door unless they undergo screening. Visitors are no longer allowed, except in the case of end-of-life visitations. In those situations, visitors will be screened upon entry, and they will not be admitted if they have any respiratory symptoms.
In lieu of in-person visits, the NJDOH recommends that facilities encourage phone calls or video chats. 
The NJDOH put its restrictions into effect on March 14. 
At least six nursing homes in New Jersey have reported the death of at least one resident from COVID-19. NJDOH officials have been in touch with each of those facilities to advise them on proper procedures for containment and protection for staff and residents, according to Health Commissioner Judith Persichilli. 
New Jersey has 27 reported deaths from COVID-19 as of Monday, March 23. Many of the cases resulting in fatalities have been in people aged 65 and over. 
Cofrancesco's obituary said that a celebration of his life would take place on a date to be determined. 
Van Dyk Health Care — which sold its nursing facilities in Montclair and Ridgewood to the current operator, Family of Caring, on Oct. 3, 2018 and is not currently involved in the operations of the facilities in any capacity — issued a statement about the recent news involving Family of Caring at Montclair following the death on March 18.
"We are devastated to learn about the recent tragedy at Family of Caring's skilled nursing facility in Montclair. Our thoughts and prayers are with the victims and their loved ones during this difficult time. We hope that everyone involved is following all precautionary measures as recommended by the Centers for Disease Control & Prevention, the New Jersey Department of Health and any trade associations like American Health Care Association in order to protect the facility's staff, patients and anyone else interacting with them."