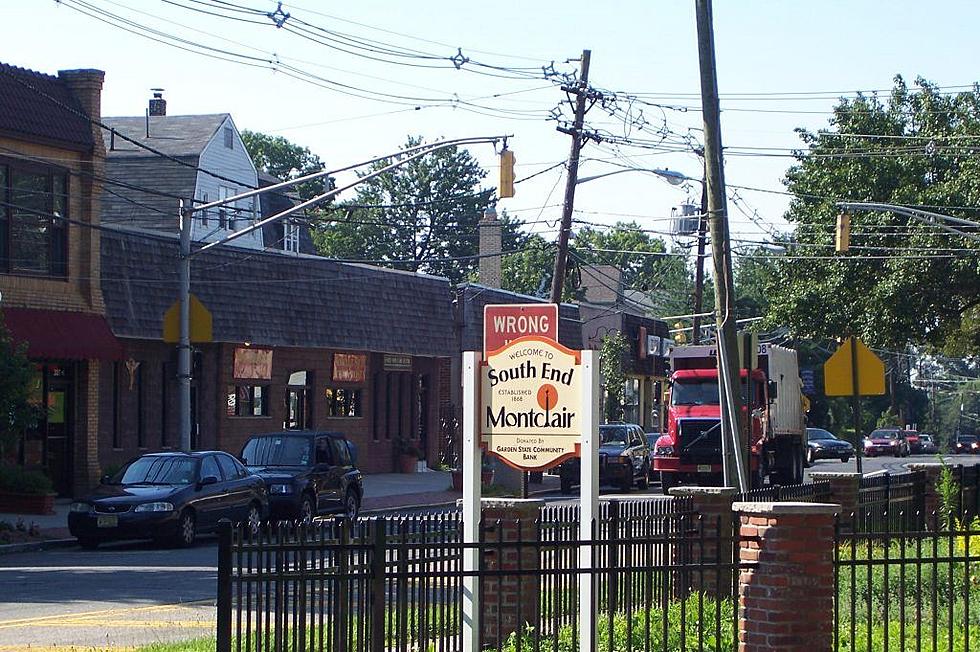 COVID-19: Montclair South End businesses step it up for their community
While South End businesses have been hammered by the COVID-19 shutdown, they're still doing their best to support the community.
FILE PHOTO
by Andrew Garda
garda@montclairlocal.news
The statewide shutdown is hammering Montclair businesses across the board, and those in the South End are no exception.
All three local barber shops — Three D Barbers, Mahir's Unisex Barber Shop, and Young's World of Beauty —  as well as Montclair Pet Grooming, Ideal Style (which does event planning) and Choppy's Cleaners are among the stores that have closed as nonesessential businesses. 
Even essential businesses like South End Hardware are open on a limited basis, having hours on Sunday, Tuesday, Thursday (10 a.m. to 4 p.m.) and Saturday (10 a.m. to 5 p.m.) for curbside pickup and order by phone only. 
And while restaurant Café Moso and takeout places like the South End Food & Grill are open, they have seen their business drop substantially. 
But the shop owners of both closed and open businesses  are doing what they can to support and help their community. 
Helping hands
Zina Floyd, president of the South End Business District and owner of Café Moso, said a great example of that comes from Theresa Cho, owner of Choppy's.
"She actually made some fantastic masks for her customers and dropped them off at their homes," Floyd said. "She literally delivered them door to door. You tell me what business does that for their customers. Just as far as giving back to the community, she's done a really wonderful job."
Floyd also pointed out how helpful the South End Food & Grill has been to people who live close to the shop. With no grocery store in the South End since Pathmark left Lackawanna Plaza, being able to get the small, crucial things the convenience store offers has been invaluable.
"I'd say the South End Grill has definitely stepped up, and they were helpful with the community in terms of making sure we had access to things like gloves," Floyd said. "I would really say in this time, they were definitely a catalyst for giving the community things they needed."
Viral Patel, who owns South End Liquors as well as the Grill, said his customers come in just looking for the basics.
"They come into the shop, local people who need milk, butter, and eggs. That's what we sell the most," Patel said. The store is running on adjusted hours, open from 10 a.m. to 2 p.m. most every day.
Patel said people who come into the shop haven't been shy about telling the employees how they feel about the shop being open.
"They are very positive, and they are saying thank you, guys, for being open. They really appreciate we are open," he said.
---
READ: LOCAL NONPROFITS ANXIOUS FOR FEDERAL HELP
COVID-19: STATE, LOCAL PARKS OPEN SATURDAY WITH SOCIAL DISTANCING
---
Floyd said she hopes that local customers will recognize how valuable a place like the South End Food & Grill is and has been encouraging Patel to expand his offerings to include things like fresh produce.
The best way to get that to happen is for customers to communicate, because the stores are listening.
"The biggest disconnect we have is we don't know what the community we serve is looking for within the businesses that we have and what's missing," said Floyd. 
Communication is crucial so that the business district can continue to make an impact on the surrounding community.
"We as a business district are striving to make sure that we are a district which caters to our community," she explained. "Businesses such as the Food & Grill or Choppy's, who gave  back to their customers, or stayed open for residents who needed their support. Even our medical offices who are open and have also supported other businesses within our district to make sure that we all have the necessities. That is what makes a family, and we are definitely a family in that sense as far as this side of town is concerned."
For Floyd as a business owner, catering to her community has had the added benefit of expanding her restaurant's menu.
"People have been asking for healthier options, so we've introduced a full juicing line using elixirs," she said. "Salads and healthier sandwiches and more vegetable bowls.  And that's adding to our menu. So, we did have an opportunity to learn more about what customers are asking for and looking for with food."
Whole Lotto money
While the South End Food & Grill has been providing customers with the basics, South End Liquors provided one customer with something even better: $140,000.
A customer recently won that much with a Lotto ticket, which probably came at a really good time, considering how the COVID-19 crisis has hit the state.
"It was the first time that happened," Patel said. "It was very exciting for us."
The liquor store, which is open normally from noon to 7 p.m. weekdays and noon to 8 p.m. weekends, has been doing some curbside pickups, but like any other store, anyone who comes in must be wearing a mask.
"They limited their hours, and encouraged people to wear masks because there was a time when  people weren't taking it seriously enough," Floyd said. 
While the big money went to the winner of the lottery ticket, the liquor store got a little help as well, as it was awarded $2,400 for issuing the winning ticket.