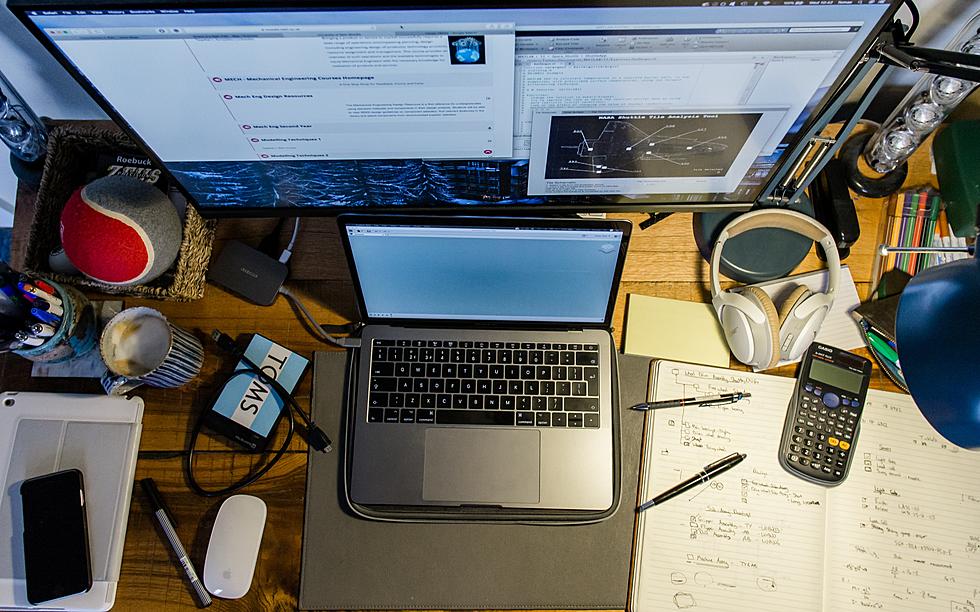 COVID-19: Remote learning plan, today's numbers
Students can opt for remote-only learning come fall. COURTESY THOMAS YATES
BY JAIMIE JULIA WINTERS
winters@montclairlocal.news
After advising last month that schools should be prepared to open in some capacity this fall, the New Jersey Department of Education issued guidance today, July 24, allowing parents to select full-time remote learning for their children in the 2020-2021 school year. 
"This is not going to be a normal school year," said Gov. Phil Murphy. "The sole objective is to give flexibility. Today's guidance will allow parents greater flexibility to make the choice they feel best suits the needs of their families."
Interim Commissioner of Education Kevin Dehmer said that parents, teachers and school leaders' feedback on the department's guidance document, "The Road Back: Restart and Recovery Plan for Education," suggests that the state should also offer an all-remote learning option. 
Murphy said the government's commitment to getting every student a device and an internet connection helped make the all-remote option feasible. The state has opened up more CARES Act funding to provide devices and connections to the estimated 230,000 students statewide without one, he said.
"We anticipate this will be an evolving document, shaped by continued input from stakeholders. Our announcement today is about honoring that commitment to listen to stakeholders," Dehmer said.
The core elements of the guidance issued today include:
Universal eligibility: All students, including students who receive special education or related services, are eligible for full-time remote learning if their parent or guardian chooses.

Policies and procedures: School districts must set clear policies and procedures for families who want full-time remote learning for their children. School districts also need procedures for students in full-time remote learning to transition back to in-person services. These procedures should be designed to ensure that families can make necessary arrangements to prepare for their child's transition, and to help schools maintain continuity of services.

Communications: School districts must communicate clearly and frequently with families, in their home language, about the availability of this offering and the related procedures.

Quality of programming: Students participating in all-remote instruction should receive the same quality of instruction that is provided to any other student. In addition, full-time remote programs must adhere to the same policies and regulations that in-person and hybrid programs follow regarding student attendance and the length of the school day.

Data reporting: To help the department evaluate full-time remote learning, school districts will report data to the department about student participation in these programs. 
Murphy said the three principles they are following when it comes to educating students in the fall are protecting the health and safety of students and staff, giving students the best education possible and ensuring equity for all families, acknowledging that not every family can hire a tutor or have a parent stay home with their child. 
PARTY LEADS TO FLARE UP
Officials reported on an indoor party in Middletown attended by 15-to-19-year-olds that resulted in 31 positive cases of COVID-19. Murphy said that not all of the teens had cooperated with local contact tracers. 
"No one is looking to bust a kid for underage drinking, although we don't condone it," Murphy said. "This is a race against the clock to make sure they are identified before they infect anyone else."
People who attended a party in Middletown are urged to call 732-615-200, extension 2165.
TODAY'S NUMBERS 
Although cases in New Jersey rose, the positivity rate had declined slightly by Wednesday. 
Health officials reported 488 new cases, an increase of the 390 reported on Wednesday and the 177 on Monday, bringing the state total to 178,345. 
Health officials reported 36 new deaths compared to the 24 deaths reported on Wednesday, bringing the total to 15,765 deaths of which 13,845 are confirmed and 1,920 are probable. Of the 36 deaths reported, seven occurred over the last five days, the rest prior to that.
On Monday, officials had reported a glitch at the Quest laboratory, with about 15,000 test reports, was causing reporting backups. Based on Monday's positivity rate, those tests could reflect an additional 250 to 400 positive tests that were lagging.
On Thursday night, hospitals reported 800 hospitalizations with the virus, 388 confirmed and 412 pending test results, down from Tuesday's 873 hospitalized patients, of whom 423 had tested positive for COVID-19, and 450 had tests pending. Patients in intensive care were at 138 on Thursday compared to 151 patients on Tuesday. Sixty-two patients were on ventilators last night compared to 77 on Tuesday. 
The positivity rate has dropped to 2.36 percent, compared to Wednesday's rate of 2.48 percent.
The transmission rate has also gone down to 0.84 from 0.90 reported on Wednesday. 
Health Commissioner Judith Persichilli reported no new cases of multisystem inflammatory syndrome in children, which is now at 55 cases across the state. 
On Friday, Essex County officials reported 19 new cases compared to the 39 reported on Wednesday, bringing the county total to 19,255. The county reported seven new deaths since Wednesday, now totaling 1,842. 
Friday night, Montclair health officials reported an increase of two new cases, raising the township's total to 472. The number of deaths remained at 54.