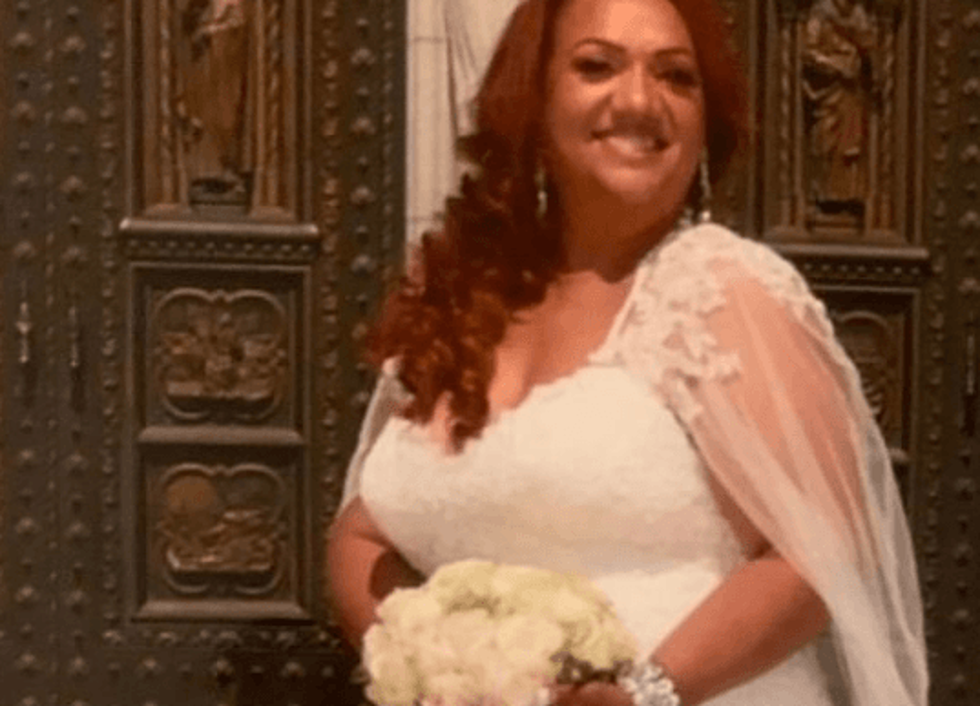 COVID-19 takes beloved MSU staffer and her husband
Lunisol Guzman
COURTESY GUZMAN FAMILY
By ERIN ROLL
roll@montclairlocal.news
A Montclair State University staffer and her husband have died from COVID-19, leaving behind five children, including two preschoolers.
Lunisol Guzman, 50, died on May 7, following her husband, Ismael Lugo Jr., who passed away on April 11.
Guzman, a resident of Newark, had been hospitalized since March 27, according to her daughter Katherine Guzman. 
"There is so much we can say but in short, she was the undisputed best cook ever, she had a contagious laugh and the most giving heart," Katherine Guzman said.  "She was loved by everyone who knew her and was at her happiest when hosting family gatherings. There are voids that my siblings and I will never be able to fill."
Guzman was a shuttle bus driver at the university. She is the first staff member at the university to die from COVID-19. 
Guzman leaves behind, in addition to Katherine, two other adult children, Jennifer and Andy, and two preschool-age children: Zavion, 4, and Jazzmyn, 2, both of whom were recently adopted by family members. 
The family has established a GoFundMe page to pay for Guzman's funeral expenses, as well as legal fees and other necessary expenses. As of Saturday evening, the page had raised $32,320. 
"Saying these circumstances are challenging is an understatement. Our family could use all the support. My siblings and I became parents overnight, we have funeral expenses and legal fees, amongst other things," Katherine Guzman said. 
A GoFundMe page had also been established after Lugo's passing to help with his funeral expenses as well. 
Shawn Connolly, the vice president for university facilities, shared the news of Guzman's passing in emails sent to students, faculty and staff on Friday and Saturday. 
"Many of you immediately responded asking me how you could help. The Guzman family is asking for help with funeral expenses and child care costs," Connolly said. "Lunisol was a valued member of our staff, and I am sure that any amount you can contribute will be very much appreciated by her family."
Students posted tributes to Guzman on the page and on social media, as well as well-wishing messages addressed to Katherine Guzman and the rest of the family: 
"I rode on your mom's shuttle many times as a student at MSU and she was such a beautiful person."
"She was someone we could rely on to help get us to where we needed to be."
"I was a student for my undergrad  and grad at MSU. I lived there, so Lunisol often picked me up and dropped me off all the time. She was a great person and we spoke all the time. Hardworking, dedicated, and treated all with love and respect."  
Lugo worked for the Essex County Prosecutor's Office for 25 years, and also served in the Civil Air Patrol, holding the rank of lieutenant colonel at the time of his death. 
In March, a Montclair State administrator, a 64-year-old woman, became the first university staff member, as well as the first Montclair resident, to test positive for COVID-19. 
A total of 9,116 people in New Jersey have died from COVID-19. The death toll is more than the total number of New Jersey residents lost in World War I, the Korean War, the Vietnam War, 9/11, the wars in Afghanistan and Iraq, and Hurricane Sandy combined, Gov. Phil Murphy said.