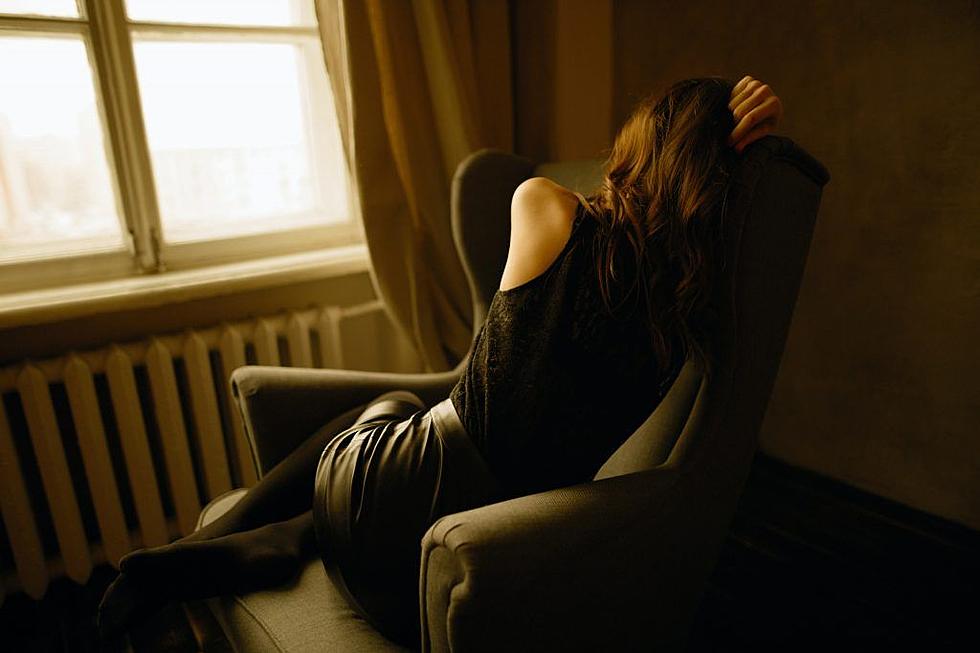 COVID-19: Though reports of abuse are down, advocates fear isolation's effects
As people are forced to shelter in place, victims of domestic violence and child abuse are struggling.
COURTESY DMITRY SCHEMEL
BY JAIMIE JULIA WINTERS
winters@montclairloical.news
Domestic violence and child abuse reports have dropped by more than one-third during the COVID-19 pandemic compared to the same time last year. But victim advocates say the violence has not. 
Staying home can help reduce the spread of COVID-19, but for many survivors, sheltering in place is not the safest option. 
"During times of crisis, and especially forced isolation, incidents of domestic violence often rise, and violence may escalate," said Julie A. Murphy, executive director of Partners for Women and Justice. 
With people stuck at home with their abusers and police departments and courts harder to access, advocates are concerned that abuse is not only under-reported, but could be escalating.
Domestic violence reports in New Jersey dropped 38 percent — from 7,357 to 4,498 — in March and April compared to last year during the same months. Domestic violence arrests were down by 21 percent, according to numbers provided by the New Jersey Department of Children and Families.
Child abuse reports are down by 32 percent — from 7,501 to 5,117 — compared to March and April of last year, said Christine Norbut Beyer, commissioner of the Department of Children and Families.
March is traditionally one of the highest-reporting months for abuse. 
At Bloomfield's Partners for Women and Justice — which offers legal services for area domestic violence victims — the numbers have dropped significantly, Murphy said. The organization's attorneys provide legal assistance focused on family court proceedings involving restraining orders, child and spousal support, visitation, and custody. 
Typically assisting 11 to 13 clients a week, the numbers dropped to five to six for each of the weeks of March 23 and 30, and to three and two the weeks of April 6 and 13. Although the number climbed up to about six for the week of May 6, it was still significantly lower than pre-COVID numbers. 
The numbers show that fewer people were reaching out to Partners for Women and Justice after the lockdown was put in place. Maybe that was because they couldn't get away from the abuser to make a call, or they had to stay due to finances, advocates say. But as the COVID lockdown drags on, advocates say, they probably will see a large increase in reporting, especially if people are drinking more, stressed out over job loss and money, and remain in tight quarters.
Research shows that during natural disasters or national emergencies, families are subject to greater levels of stress and heightened anxiety, Beyer said.
"We know that families are experiencing a number of other stressors during this crisis. We know that families and children who were struggling before may become even more vulnerable during this time of elevated stress and social distancing," she said at a recent press briefing with the governor.
"Social isolation is hard. Every one of us who is a parent knows that every parent needs the support of friends, family, and community, but now we're all less able to connect to natural supports. Just at the same time that parents and children are isolated from their usual forms of support, increase in stress coupled with the decrease in support like this can lead to an increase in maltreatment and family violence, including child abuse, neglect, and domestic violence."  
According to data collected across the country on the impact of the pandemic, states are seeing an increase in incidents of child abuse and intimate-partner violence. At the same time, in New Jersey as in other jurisdictions, there are fewer referrals to hotlines and helplines, Beyer said. 
Families are now less able to connect to the kind of formal help that they need, and it's harder to know about struggling families during social distancing, she said. 
The reduction in reporting doesn't necessarily mean that children are experiencing less abuse and neglect, but rather that it's not being seen or heard — and so, no response is being taken, she said. Teachers, coaches, counselors, pediatricians, and primary healthcare professionals don't have the same level of contact with children and families in communities, she said.
"So, as New Jersey residents abide by and practice the safe social distancing practices that are absolutely necessary, the challenge becomes that the individuals and the professionals who might have otherwise supported families or connected them to help in their community are restricted in their face-to-face interactions," Beyer said.
Although the victim may not be living with his or her abuser, abuse is also about power and control, and many times children are used to exert power, Murphy said. She cited two recent cases Partners handled in which a father refused to return the children to their mother, accusing her of child neglect for going to the supermarket, where she could be exposed to the virus and bring it home to the children, and in which a mother wanted her ex-husband to stop taking their child to work, where he was an essential employee.
In Montclair, police are reporting that the number of reports hasn't changed drastically. In March of last year there seven domestic violence reports, while this year there were six. Last year there was one report of child abuse, while this March there was none. April's data was not made available.
Murphy said she believes the reporting numbers will increase. "My staff talks about the floodgates opening at some point," she said. 
In the meantime, as the courts are closed but victims need access to restraining orders and custodial parents need their child support, the attorneys at Partners for Women and Justice are lobbying for a better system when it comes to domestic orders.  
For instance, they are pushing for the Superior Court to reopen for virtual issuance of temporary restraining orders (TROs). Currently, victims are only able to obtain TROs by going in person to the police station, but those seeking help are confused by public messaging that station houses are generally closed to the public due to the pandemic. In addition, victims may fear exposure to the virus by leaving home, Murphy said.
Although the courts are holding final restraining order trials through Zoom, Partners wants them adjourned due to clients not having the required technology or fearing to expose a child to the hearing, as well as dealing with the logistical challenges in presenting evidence.
And they are pushing for the courts to consider the financial needs of victims and their children to determine if support should be ordered. 
"For many, an already dire financial situation is now worse, it becomes a pressure cooker," Murphy said.
The NJ Coalition to End Domestic Violence suggests how residents can help victims during COVID:
Be  extra-vigilant for those children and families who might be having a hard time right now. If you have a family member or friend with small children, call them, check in daily; 

Drop off a meal or offer to help navigate unemployment or other benefits; 

If you know a family caring for a child with special needs, this is the time to be the best friend or neighbor or church community member that you can be; 

If you know parents who are challenged by substance use disorders or who struggle with maintaining good mental health, stay in touch; 

If you or anyone you know is having a hard time coping, text NJ to 741-741. Trained counselors are available around the clock, and
If you suspect someone is getting hurt in a family you know, report it. You can call the New Jersey Child Abuse Hotline at 1-877-NJ-ABUSE. To report domestic violence call 1-800-572-SAFE. These resources are available 24 hours a day, seven days a week.