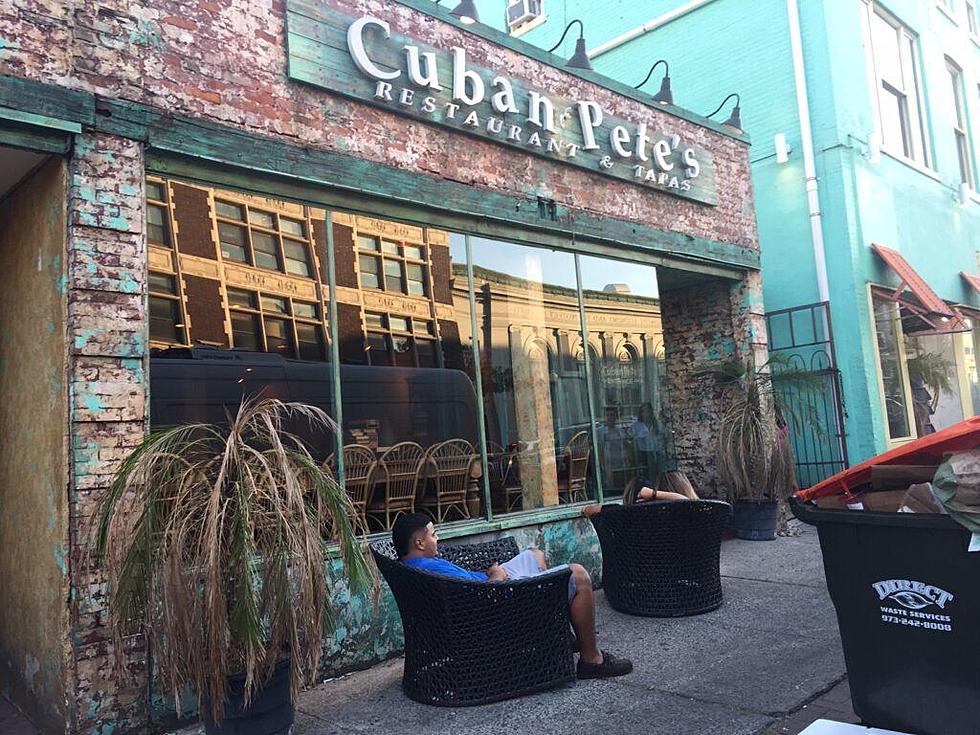 Cuban Pete's agrees to comply with executive orders to avoid closure
ERIN ROLL/STAFF Cuban Pete's on Bloomfield Avenue , seen here on Aug. 10, has received three citations for violating state executive orders.
By ERIN ROLL
roll@montclairlocal.news
State Health Department officials and police served Cuban Pete's owner with a New Jersey Department of Health shutdown order last Friday for violating the governor's order on indoor capacity during COVID-19, but today the restaurant remains open.
Facing a shutdown on Friday, Oct. 9, when police showed up after three executive order violations, owner Dominick Restaino said he will comply with the executive order to keep diners limited going forward. He said the restaurant was allowed to remain open as a result. 
The restaurant was cited for violating state executive orders against indoor dining on three occasions on Aug. 7, Aug. 23 and Oct. 4. In August, prior to the state allowing indoor dining, police and Montclair Health Department officials were called to the restaurant for reports of patrons dining inside the restaurant. 
Then on Oct. 4, after indoor dining was allowed to resume but at a limited capacity, police and health department staff were again called to the restaurant on a report of exceeding the 25 percent capacity limit. 
On Oct. 9, Restaino said health department officials showed up at the restaurant, accompanied by Montclair police officers, to serve the closure order. Restaino said he became very frightened, although only four tables outside were taken at the time. 
Restaino had told news outlets on Oct. 6, that he would not comply with the governor's limitation on dining capacity, but after police showed up with the order on Oct. 9, he told officials that he would comply.
Restaino acknowledged that he had made statements about not complying on Oct. 6. "I did say that at the time. But I'm a different guy now," he said. "I'm more appreciative, humbled, and scared." 
"It was the scariest thing I'd ever seen in my life [when they shut down order]. For the first time in my life, I felt like a non-American," he said. 
Restaino told Montclair Local that his restaurant has been hurting financially during the COVID-19 pandemic, with the shutdowns and restrictions resulting in sales dropping off. He got behind in payments to the restaurant's vendors by as much as two months.  
"My boat is sinking, and I'm scared," he said.
He assured police and health officials that he would comply with the restrictions. 
Restaino said police came back inside several minutes later after speaking with health department staff outside, and informed him that the restaurant would be allowed to stay open but only if he kept his word. 
An attorney general's office spokesperson said that rescinding the closure would be up to local officials, but that the county could be issuing further violations.
Essex County Prosecutor's Office spokesperson Katherine Carter said on Oct. 13 that the office had not charged Restaino with any offenses.
Montclair police officials did not return calls seeking comment. 
Cuban Pete's has a total indoor capacity of 292 people in its five indoor dining rooms, which could accommodate 73 indoor with the restriction. He said the outdoor tables can accommodate another 102 people. 
But, Restaino said the 25 percent capacity rule is confusing.
Going forward the restaurant will comply with all rules, including six-foot distance between tables and 25 percent seating capacity inside the restaurant. "Everything that [Gov. Phil Murphy] wants, I'm going to do now."
He said that he was complying with the rules for his customers' sake. "I listen to my customers, and that's why I'm doing it."