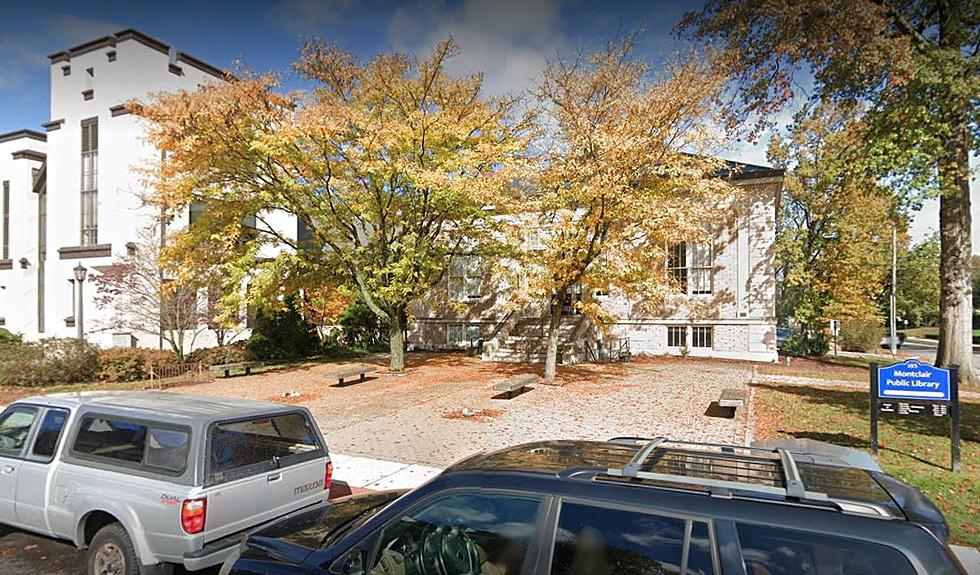 Cutting Montclair funds puts Bellevue Ave. branch in danger (Town square)
Montclair Public Library Bellevue Avenue branch (Google Street View)
By CORDELIA SIPORIN
For Montclair Local
Editor's note: Under a state-mandated formula, the Montclair Public Library must receive at least $2.68 million in funding from the township's budget. A proposed 2021 budget provides $319,846 beyond that — still more than $500,000 less than library officials said was in their temporary budget earlier this year. At the time, the library's director said, he was hoping they might ultimately see more than the working temporary accounted for.
In 2020, the library laid off 21 people, and its Bellevue Avenue branch hasn't reopened in the coronavirus pandemic — after township officials in April 2020, responding to the economic crisis prompted by the pandemic, pulled more than $500,000 of library funds back from the budget they'd approved in March.
I am very disappointed to hear about the continued and ongoing reduction of the Montclair Public Library's budget. As president of the Friends of the Bellevue Avenue Library, I can tell you that a lack of library funding has historically been the No. 1 danger threatening Montclair's beloved and historic Andrew Carnegie library with permanent closure. The building, which may be the single best-preserved example of a historic Carnegie "jewelbox" library left in America, if not in the entire world, remains closed due to the lack of funding necessary to provide a COVID-safe library environment at the Bellevue Branch (as they have thankfully been able to do at the main branch).
I fear that by under-funding the library yet again, the township runs the risk of not only perpetuating the circumstance of the Bellevue branch's temporary closure, but of once again jeopardizing one of Montclair's most important historic buildings with the threat of making that closure permanent. 
I remain somewhat baffled as to the apparent lack of institutional memory on the part of the township. The exact same set of circumstances led to the Bellevue's original closure in 2010, beginning with the township's reduction of Montclair Public Library's budget, which led to the closure of the Bellevue, and ultimately resulted in an overwhelmingly popular grassroots campaign to reopen the Bellevue Avenue Library and restore its funding, hours and services back up to their original status. The township's apparent forgetfulness over what an extremely unpopular decision it was for them to reduce the library budget and force this closure in the first place over a decade ago is frankly astounding.
The overwhelming public outcry, the legions of angry citizens who came to speak at town meetings and complain about the consistent increase of taxes and reduction of town services, the public memory of Montclair voters who recall what a mistake this was the first time around and who are seeing a bad history repeat itself — all of these things seem like situations the township should want to avoid having to deal with again, as they did just 10 years ago.
That fact that this decision was made literally during National Library Week (April 4-11) is frankly jaw-dropping to me. It indicates a disturbing lack of leadership, poor priorities and an embarrassingly bad sense of optics and timing on the part of those who determine the library's budget on the town council. It feels like a slap in the face to the library lovers and library users of Montclair, and I think the citizens, voters and taxpayers of our town deserve much better than this. 
The Montclair Public Library continues to lend materials and offer a robust variety of online programs, classes, lecture series, podcasts and other resources. These services have continued uninterrupted in spite of the pandemic and have been going strong; some of the online events, such as the Open Book Open Mind series, have actually been growing and attracting larger and larger audiences, even some international audiences, because of the online platform. Montclair Public Library lends not only books, CDs and DVDs, but also hotspots for people who don't have access to the internet at home. It offers services for job-seekers and senior citizens, and offers a wealth of resources for students, teachers and all kinds of professionals, academic and otherwise. This is a time when these services need to be expanded, not put at risk of being taken away due to a lack of funding.
Library resources have the potential to greatly improve the lives of every citizen, to help people find jobs during this moment of pandemic-induced mass unemployment, to help parents keep their children's minds fresh and active in a time of remote learning, and to help us cope and emerge from the aftermath of this pandemic stronger than we ever could have been without them. The library is a vital resource to the health and well-being of Montclair, as many people in this town already know. If only those in charge of the allocation of its funding were as aware.
Cordelia Siporin is president of the Friends of the Bellevue Avenue Library.
---
Montclair Local's Opinion section is an open forum for civil discussion in which we invite readers to discuss town matters, articles published in Montclair, or previously published letters. Views expressed and published in this section are solely those of the writers, and do not represent the views of Montclair Local.
Letters to the editor: To submit a letter to the editor, email letters@montclairlocal.news, or mail "Letters to the Editor," 309 Orange Road, Montclair, NJ, 07042 (email is preferred). Submissions must include the name, address and phone number of the writer for verification. Only the writer's name and town of residence will be published. Montclair Local does not publish anonymous opinion pieces.
Letters must be no more than 500 words in length, and must be received by 5 p.m. Monday to be eligible for potential publication in that week's Thursday print issue. Letters may be edited by Montclair Local for grammar and style. While our goal is to publish most letters we receive, Montclair Local reserves the right to decline publication of a letter for any reason, including but not limited to concerns about unproven or defamatory statements, inappropriate language, topic matter far afield of the particular interests of Montclair residents, or available space.
Town Square: Montclair Local also accepts longer-form opinion essays from residents aiming to generate discussion on topics specific to the community, under our "Town
Square" banner. "Town Square" essays should be no more than 750 words in length, and topics should be submitted to letters@montclairlocal.news at least seven days prior to publication.