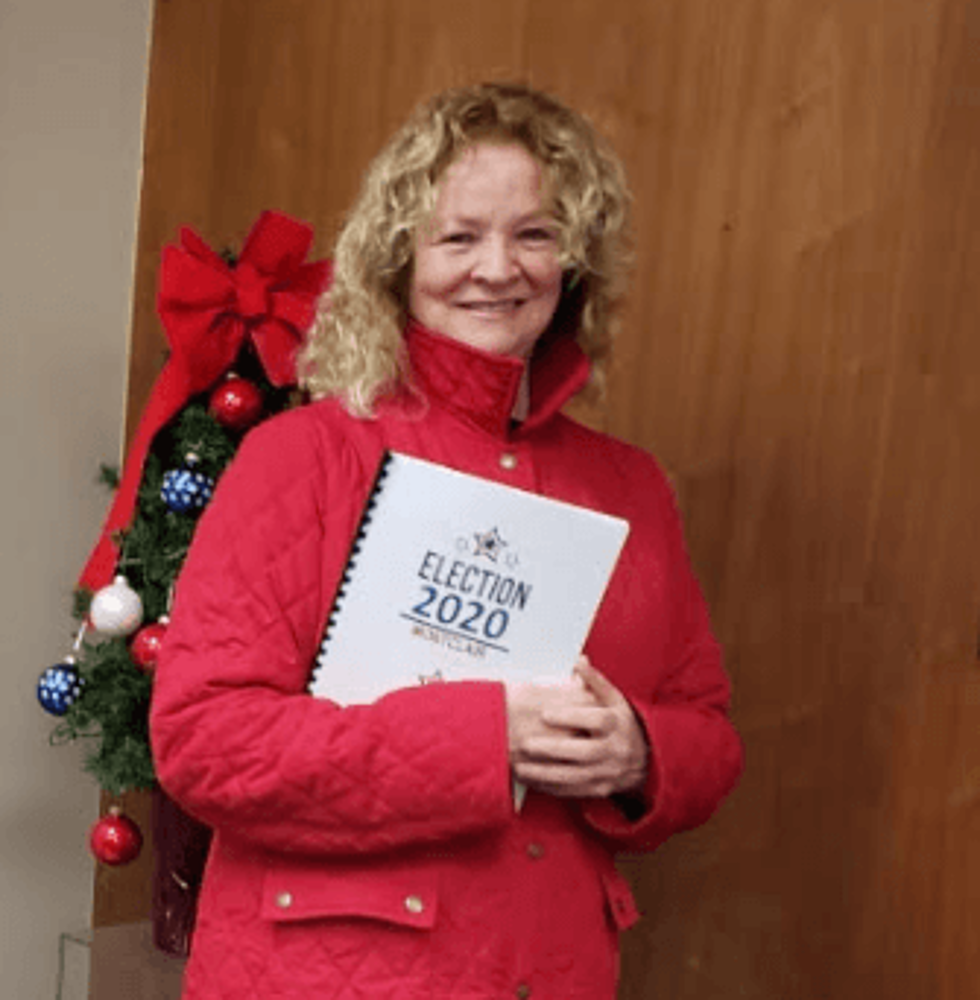 UPDATE: With the deadline fast approaching, three announce council runs, others still up in the air
Carmel Loughman
BY JAIMIE JULIA WINTERS
winters@montclairlocal.news
Three more residents have announced plans to run in the May 12 municipal elections. 
Current council member Bill Hurlock (First Ward) and Councilman-at-large Bob Russo will be on the ballot for re-election to their current positions, while planning board member Carmel Loughman said she will run independently for one of the two at-large council spots.
The announcements come on the heels of Third Ward Councilman Sean M. Spiller and Fourth Ward Councilwoman Renee Baskerville both announcing their intentions to run for mayor on Feb. 10 at an Essex County Democratic Party committee meeting.
Mayor Robert Jackson has told media outlets that he "could not refute rumors" that he was not running for a third term. Numerous calls and emails to Jackson by Montclair Local to confirm whether he will seek another term were not answered.
Candidates must submit petitions with a number of signatures on them to become certified to be on the ballot. Mayor and at-large council candidates must have 326 certified signatures, while the threshold is 81 for the First Ward, 86 for the Second Ward, 79 for the Third Ward, and 81 for the Fourth Ward. Those numbers are based on the 32,600 registered voters in Montclair.
Petitions may be picked up from the township by any resident, but must be submitted by March 9 in order to get on the ballot for the May 12 election.
Loughman called herself an underdog, long-shot candidate, with an independent view. She seeks efficiency, transparency and accountability from the local government. 
"I am hoping for grassroots support, encouraged by the grit and determination of other women new to public life like our own Mikie Sherrill, who challenged the establishment and won elective office in 2018," she said. "The council must be effective stewards of taxpayers' money, balancing benefits to the entire community as they address a myriad of town issues and make difficult decisions."
Hurlock, who has been the First Ward representative since 2012, released a statement today, Feb. 20, announcing his candidacy. He wants to continue on a path of fiscal responsibility, "as we pay down existing debt sustain, freeing taxpayer dollars for projects such as paving the roads, replacing the curbs, planting trees and upgrading the playgrounds.
"I have been very fortunate to have the support of so many. After careful consideration and deliberation I have decided to run for the the First Ward Council seat on the Montclair Town Council," Hurlock stated.
Russo said has collected more than enough petition signatures to announce his run for office to continue the "progressive and stable government and fiscal policies started several years ago by the current mayor and Council. 
"I will focus on stabilizing rents, taxes and affordable housing for our growing senior population and the many working families and middle and lower income residents who want to stay in Montclair.... And to get fair state and federal funding for our schools, especially in the area of special education. Reasonable development to control taxes and preservation of what makes Montclair so special will be the goal of my next years of service," said Russo.
With three weeks remaining until the deadline, the full picture of the race remains far from clear.
Deputy Mayor Rich McMahon told Montclair Local that he has picked up candidate packets, but would not commit to answer when asked if he is running.
"I should have an announcement soon, but not as of today. I can say I have taken out petitions for both mayor and at-large," he said.
Planning board member Martin Schwartz has also picked up a packet for the Third Ward, but has not committed to a run. He said he will decide in the next few days. 
The main issues facing the town, Schwartz said, include tackling housing costs and the loss of economic and racial diversity, quality of life from overdevelopment, and setting a clear policy direction for the Board of Education.
2nd Ward Councilwoman Robin Schlager when asked if she would seek another term said she "had nothing to announce at this time."