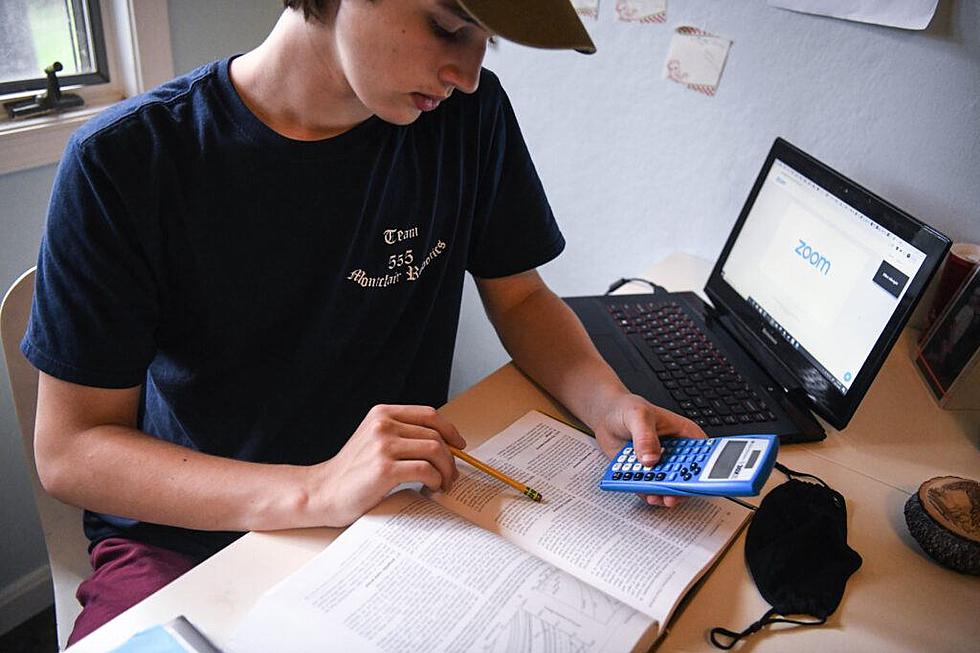 Delay of school reopening angers some parents
Montclair has delayed the reopening of schools for hybrid learning due to a spike in COVID-19 cases.
Photo Courtesy of Elliot Albright
By ERIN ROLL
roll@montclairlocal.news
The news that the reopening of Montclair's schools has been delayed again due to rises in COVID-19 cases has led a group of parents to start a Facebook page for families advocating for in-person learning.
District officials have pushed off a Nov. 16 reopening, with plans to reassess on Dec. 1.
In addition to 57 new Montclair cases from Nov. 13 to Nov. 16, three district staff members have tested positive: a Watchung staffer on Oct. 28; a Nishuane staffer on Nov. 9, and a Renaissance staffer on Nov. 12.
Northeast parent Kate Jenkins, along with four other parents from Northeast and Watchung, started the Facebook page called Montclair Families Advocating for In-Person Learning, or MontclairFAIL. She said 350 parents had either signed up or otherwise voiced their support within 24 hours of the district announcing the postponement on Nov. 12. 
"With yet another delayed opening with no single metric shared, these families are challenged and strung along hoping for action based on science not fear. We have not been acknowledged by Mayor Spiller, Dr. Ponds and the BOE regarding our outreach in an attempt to get answers. These parties are here to serve our town and support the families, teachers and children of Montclair. No one's voice is being heard," Jenkins said. 
Jenkins said the group is planning to make a formal presentation to Superintendent Jonathan Ponds and the Board of Education, while some members preferred to go directly to state-level officials for advice. 
Ponds sent a letter and video message to parents on Nov. 11 stating that the reopening had been postponed.
"Please do not take the postponement of hybrid learning as an indicator that we do not want to get students back to the classroom. All of our work is in place to achieve a goal of providing a hybrid in-person option," he wrote. "While this decision to postpone hybrid learning may be frustrating, our primary concern is for the health and safety of our students, staff and greater community." 
A survey sent out to parents in the summer indicated that 64 percent of parents favored a hybrid learning model over remote learning. 
Carolyn Corbran, one of a group of parents advocating for outdoor learning as an option in the district, said she was "extremely disappointed" in the district's announcement, including that the announcement came with only a few days' notice. 
Montclair's elementary schools were scheduled to reopen for hybrid learning on Nov. 16, while the middle and high schools were scheduled to reopen on Nov. 30. It's the second delay for the district after ventilation problems were discovered in September.
At this point, Corbran said, she is losing hope that her son would be able to meet with his classmates again in person for the remainder of the school year. 
But Montclair High School parent Amy Rabb-Liu said she felt the district did the right thing in delaying reopening. 
"I've been watching the local cases rise. Our numbers are now as high as they were in late March and early April, and the numbers seem to be rising quickly right now. It would be irresponsible to send our teachers, staff and students into buildings together at this time," Rabb-Liu said. 
PTA Council Chair Debbie Villareal Hadley said she too is disappointed that the hybrid model has been postponed, but with the disease surging it makes sense. 
"I believe Dr. Ponds when he says he was ready to open the doors to those families who had decided to send their students back into the classrooms. I am frustrated that we were unable to begin to go back in the last few weeks when the numbers were low," she said.
"There will, of course, be new routines to work out — as everyone who has had to go back to work has experienced. It makes sense to start small and then grow the numbers that are returning. I feel we missed that opportunity — but am hopeful we can do so once the numbers begin to go down again."
At Monday's Board of Education meeting, board member Jessica de Koninck took issue with allegations that the decision to postpone was based on pressure from teachers unions. 
"I find it hard to take seriously an organization that calls itself FAIL," de Koninck said. "Because nothing about Montclair is a fail. Nothing about our kids is a fail." 
On Sunday, New Jersey saw 4,540 COVID-19 cases, the highest daily number at any time during the pandemic. Saturday saw the second-highest number, 4,395, up from 3,399 on Friday. The four days' cases, including the 2,232 new cases on Monday, add up to 14,566 new cases.  
Ponds said the decision to delay reopening again was based on discussions with the district physician and medical team, and with the Montclair Health Department.
"Until this morning [Nov.11], it was still considered safe to begin in-person instruction. I know this change is disappointing news for many of you. I understand your concerns on both a professional and personal level, as schedules and routines are being disrupted," Ponds wrote to parents.
At least 500 of New Jersey's 755 school districts are on hybrid learning. But some districts, like Clifton, were forced to switch back to remote learning until later in the school year due to an increase in cases. Other districts — such as West Orange, Bloomfield and Orange — like Montclair are delaying the start of in-person learning. 
On Nov. 12 Gov. Phil Murphy said that New Jersey does not plan to have a statewide shutdown of schools at this time. The governor also said that there is only a small number of outbreaks directly related to in-school transmission, with 51 schools with outbreaks affecting 193 people. 
Of Montclair's neighboring districts, Clifton and Bloomfield are expected to resume hybrid learning in January. West Orange was set to have hybrid learning on Nov. 9, but opted to delay it. Glen Ridge High School put off its reopening on Oct. 26 due to a need to upgrade the school's HVAC system.