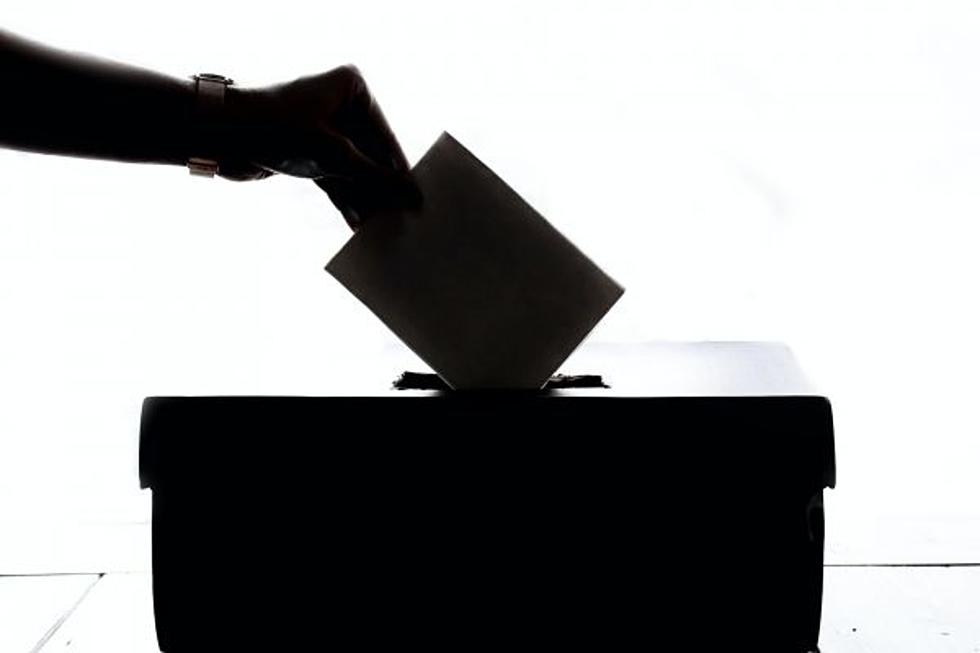 Don't let incumbents coast — there should be a 34th District debate (Letter to the Editor)
Element 5 Digital via Unsplash
In the midst of the debate over voter registration, mail-in ballots and what type of IDs (if any) are appropriate when voting in person, we the voters are faced with another election where we must decide between candidates who are running for local and state office.
It has been 20 years since Michael Moore ran a campaign for write-in votes (for a Ficus tree) against then-Rep. Rodney Frelinghuysen, who was an incumbent in a district that he won decidedly for more than 25 years. In 2018, a group from Montclair formed "11th for Change" to get the vote out and elect and a new congressperson to this seat. 
It has been three years since then, and the same story is occurring in the 34th Legislative District in New Jersey. In the 34th Legislative District, two politicians have been elected to their seats for more than 25 years, largely unopposed, state Sen. Nia Gill and Assemblyman Thomas Giblin. In November, the electorate will elect a senator and two Assembly members from the 34th (this includes Clifton, Montclair, Orange and East Orange).
While much can be said about Montclair being a community that is inclusive and tolerant, it does not appear that the current elected state politicians from Montclair share the same level of open communication that 11th for Change fought so hard for in their own backyard.  When is the last time a public debate occurred for these positions by the candidates?
Whether you are a Democrat, Republican or independent, voters deserve to know what the candidates who run for office stand for. How they communicate with others and how they advocate for their constituents are just two items that debates can shed light on. A debate among candidates allows voters to decide which candidate would best support them and showcases the oratory skills that would be used in the New Jersey Legislature, debating bills and issues.
In most communities the League of Women Voters sponsor debates amongst candidates. The League of Women Voters of the Montclair Area provides unbiased, nonpartisan information about elections, the voting process and issues I am an ardent supporter of the League of Women Voters in New Jersey, as I have seen the positive work that they have done in marginalized communities.
I, for one, believe that such a debate of the issues by both sides in the 34th Legislative District is what is required and necessary, as we live in the United States of America, not in Russia or China, where opposing views are not tolerated. To not have a debate would be no different than running unopposed and running a write-in campaign for a Ficus tree.
Robert Crook
Montclair
Editor's note: A representative of the League of Women Voters of the Montclair Area told Montclair Local the group sought to organize a debate among 34th District candidates, but was unable to secure clear commitments when the group reached out in August. 
---
Montclair Local's Opinion section is an open forum for civil discussion in which we invite readers to discuss town matters, articles published in Montclair, or previously published letters. Views expressed and published in this section are solely those of the writers, and do not represent the views of Montclair Local.
Letters to the editor: To submit a letter to the editor, email letters@montclairlocal.news, or mail "Letters to the Editor," 309 Orange Road, Montclair, NJ, 07042 (email is preferred). Submissions must include the name, address and phone number of the writer for verification. Only the writer's name and town of residence will be published. Montclair Local does not publish anonymous opinion pieces.
Letters must be no more than 500 words in length, and must be received by 5 p.m. Monday to be eligible for potential publication in that week's Thursday print issue. Letters may be edited by Montclair Local for grammar and style. While our goal is to publish most letters we receive, Montclair Local reserves the right to decline publication of a letter for any reason, including but not limited to concerns about unproven or defamatory statements, inappropriate language, topic matter far afield of the particular interests of Montclair residents, or available space.
Town Square: Montclair Local also accepts longer-form opinion essays from residents aiming to generate discussion on topics specific to the community, under our "Town Square" banner. "Town Square" essays should be no more than 750 words in length, and topics should be submitted to letters@montclairlocal.news at least seven days prior to publication.