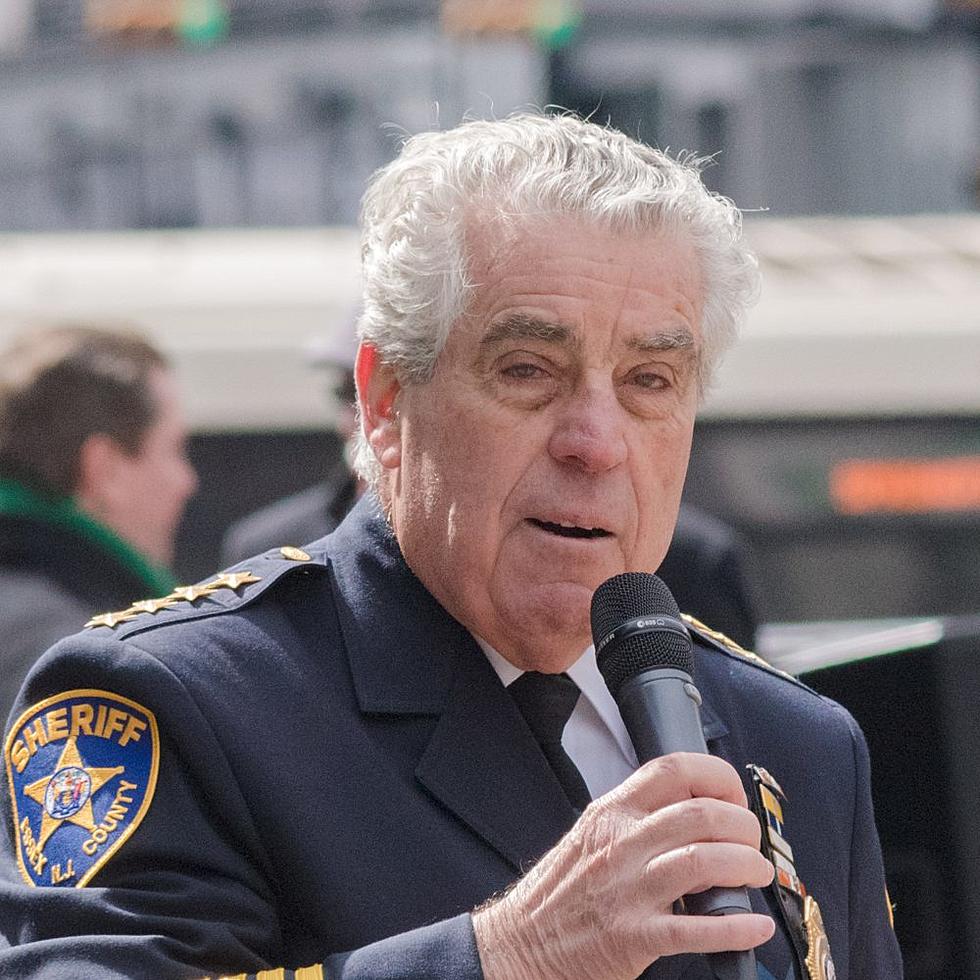 Fontoura handily wins reelection for Essex County sheriff: Election results
Essex County Sheriff Armando B. Fontoura easily won reelection for an 11th term this week. He is the longest-serving sheriff in county history.
Incumbent Democratic Essex County Sheriff Armando B. Fontoura handily beat his Republican challenger, Nicholas G. Pansini, in this week's election.
With 494 of 550 Essex County voting districts reporting late Tuesday night, Fontoura had 107,658 votes to Pansini's 34,153. Those were the most recent results available by Montclair Local's print deadline.
Fontoura saw similarly overwhelming support among Montclair voters — with a tally of 10,417 to 1,531 as of late Tuesday.
Those results are unofficial, and do not include any provisional ballots or mail-in votes that hadn't yet been processed. As of Monday, the Essex County Clerk's office had received 2,915 of 5,982 requested mail-in ballots for Montclair, according to figures the office provided Montclair Local. No updated tally had yet been received.
Fontoura, the longest-serving sheriff in Essex County history, was appointed sheriff in 1990, reelected in 1991 and has served ever since, according to the Sheriff's Association of New Jersey. Fontoura will next begin his 11th term.
Fontoura was endorsed by Gov. Phil Murphy.
"Over the past year, we've seen just how important it is to have leaders who are committed to building a stronger and fairer New Jersey for all," Murphy said in May, as reported by the New Jersey Globe at the time. 
Murphy said Fontoura "helped keep residents and law enforcement officers safe, and he partnered with the county to establish testing sites when and where they were needed most and when we were ready to distribute vaccines." 
Pansini received 5,609 votes in the Republican primary election, beating out Maureen Edelson, a Montclair resident, who received 1,387 votes. Pansini's Facebook profile states he was formerly employed by the Essex County Correctional Facility.
— Montclair Local staff