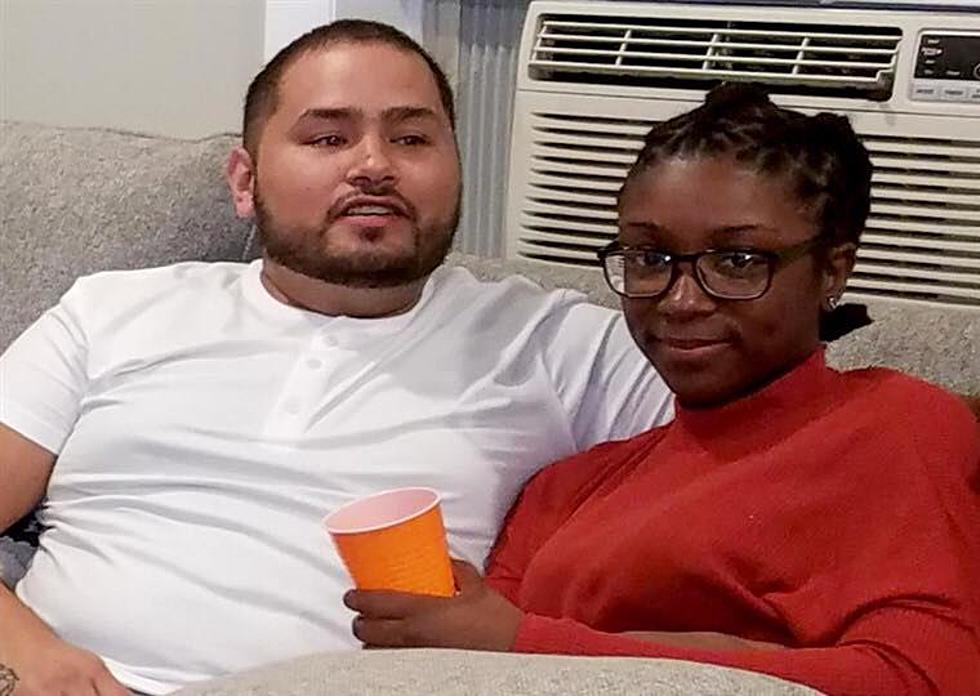 Family of missing Montclair couple anxious for answers
IMAGE COURTESY FACEBOOK/THE SUAREZ FAMILY. Oscar Suarez and Magdalena Devil. Authorities say the Montclair couple has not been seen since they went jet-skiing in Barbados on Monday, June 24.
By ERIN ROLL
roll@montclairlocal.news
It was supposed to have been a relaxing vacation for Montclair resident Oscar Suarez and his girlfriend Magdalena Devil to celebrate her birthday.
The two arrived in Barbados for a week's stay on Saturday, June 22, and went to their hotel, the Discovery Bay Hotel in St. James, on the island's western coast.
On Monday afternoon, Suarez, 32, and Devil, 25, decided to rent a jet ski on Holetown Beach near the hotel.
They have not been seen since.
Now, Suarez and Devil's relatives are anxious for answers, and have been pleading with authorities to do something to find out what happened to their loved ones.
What authorities do know is that Suarez and Devil rented the jet ski and set off around 2:33 p.m. on June 24 for a half-hour ride. They were last seen heading out to sea on the watercraft, witnesses told police. When the couple had not returned within the half-hour time limit, the jet ski operator became concerned and asked other jet ski company operators if they had seen Suarez and Devil. But no one had seen the couple, and the jet ski operator called police.
Hotel management at the Discovery Bay reported that the couple had not returned to the hotel.
The Royal Barbados Police Force's marine unit, the Barbados Coast Guard and the Regional Security System began conducting an aerial and water-based search within 25 nautical miles of the area, including south to the harbor area near Bridgetown, the capital of Barbados. Authorities in neighboring St. Vincent and St. Lucia were also notified, and fishing boats and other vessels were asked to be on the alert.
The U.S. Embassy in Bridgetown and the State Department are working with law enforcement and have been in touch with the couple's families.
"We are confident that every effort is being made to find these two individuals," Linda Taglialatela, the U.S. ambassador to Barbados and the Eastern Caribbean, said in a statement released by the embassy. "We will keep them in our prayers and thoughts and let the police and the coast guard do what they need to do to handle the case."
Mia Mottley, the prime minister of Barbados, vowed Thursday, June 27, that the search efforts would continue, according to The Nation newspaper in Barbados.
Nati Monzon, Suarez's cousin, said it was not possible for a large jet ski to simply disappear.
The family feels there was a lack of urgency among local authorities in the search, alleging that the search did not take on increased urgency until the prime minister made a statement that the search would continue.
Monzon alleged that authorities didn't try until Friday, three days after their disappearance, to ping Suarez and Devil's cell phones. Authorities have not pulled footage from the security cameras on the beach area, nor have relatives been allowed into Suarez and Devil's hotel room, she said.
Some of the couple's personal effects, including beach towels and sandals, were reported to have been found on the beach, she said.
Suarez's family, including his sister Susanna Cruz and his mother Ninfa, arrived in Barbados on Wednesday to meet with authorities and to ask residents and tourists for any information.
"On behalf of my parents and siblings, thank you all for your support and prayers. We still need them. My mom and I are travelling to Barbados this morning. We pray to arrive there to some good news about Oscar and Maggie. Please continue to share especially if you have contacts in Barbados," Cruz said in a Facebook post on Wednesday.
Devil's father and other relatives have also flown to Barbados, Monzon said.
Suarez has two children, a 10-year-old son and a five-year-old daughter by a previous marriage, and is on good terms with his children's mother, according to family. Monzon said Suarez makes a point of chatting with his children via FaceTime every day.
His daughter cries for her father, Monzon said, and his son asks to speak to his father.
Suarez is the associate director of dining services with the Compass Group.
Devil, a baker, has an Instagram page dedicated to her work, and Monzon recalled how she did the birthday cake and cupcakes for Suarez's daughter's birthday party.
"Whenever she was around, she was a pleasure to be around." And some of Devil's confections, including her miniature Oreo cheesecakes, were a hit with everyone who tasted them, Monzon said.
Suarez and Devil had originally planned to fly to the Dominican Republic to celebrate Devil's birthday, but changed their minds due to a spate of recent tourist deaths there. They were able to arrange an all-inclusive package trip to Barbados instead, said Monzon.
The family will continue posting on social media, and continue praying, Monzon said.
"We need answers. Our family doesn't deserve this. Nobody deserves this."
The family is worried that media outlets are starting to lose interest in the story, but they continue to reach out to the media.
A GoFundMe page was established to help the family with their travel expenses.
Anyone with information about Suarez and Devil's whereabouts is encouraged to call the Crime Stoppers Line at 1-877-TIPS or their local police station.