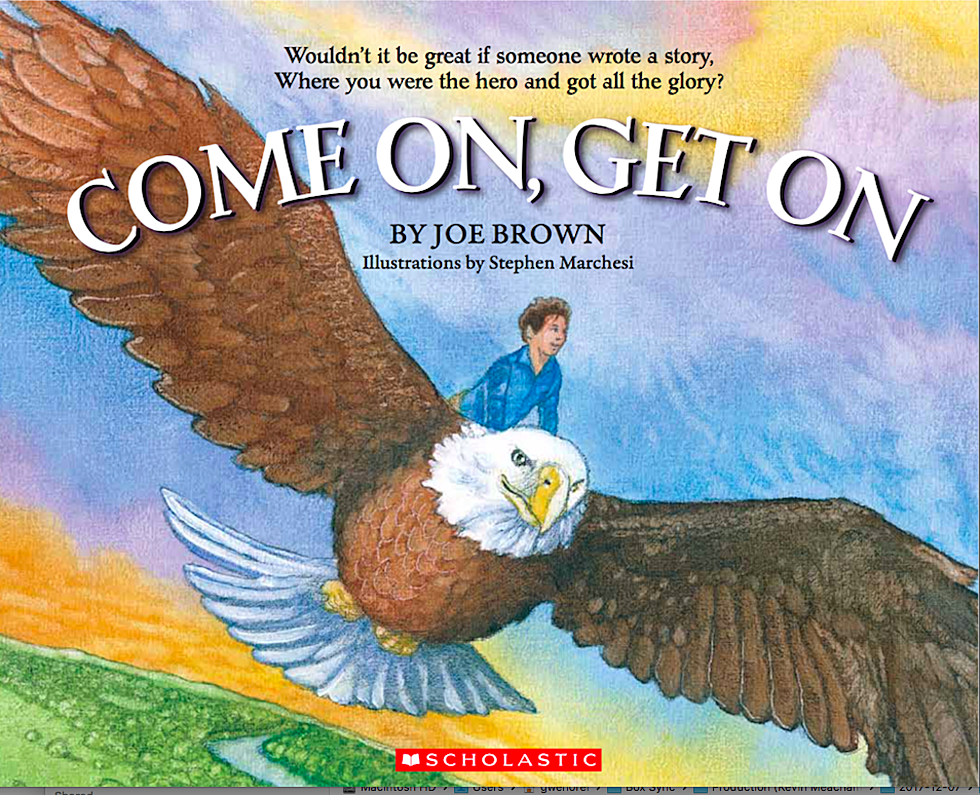 Fancy Free Bobbi Brown's father Joe to talk about imagination in Montclair
By GWEN OREL
orel@montclairlocal.news
Artsiness runs in the family.
Montclair's Bobbi Brown founded a makeup line that is world famous.
Her father, Joe Brown, a retired lawyer in Chicago, writes children's books — in rhyme.
Next week, Joe will speak with third-graders at Bradford and Watchung elementary schools.
And on Wednesday, Dec. 13, at 4:30 p.m., Joe and Bobbi will do a Facebook Live broadcast on @justbobbi FB channel. They will talk about reinvention, starting over.
Joe began telling rhyming stories of cabdriver Marceau, who has a magic bond with animals and has adventures, to his three children. He had trouble remembering them, so he typed them up. Then the stories went into the attic and he forgot about them.
"We all went on with our lives," Brown said with a laugh.
Until 2005, when, visiting his daughter in Telluride for his 70th birthday, Bobbi suggested they stop at a bookstore.
There, he found 100 copies of his book. "I was an author! We all want to be an author someday. The only thing I could think of was 'whoa,'" Joe said.
At first he self-published, and then Scholastic Books took them on.
"I'm hoping to write one a year for the rest of my life," he said.
One of the unique facets of the book is that "tough" words are defined right there on the page. It's good for teachers, and fun for kids to learn, he said.
He and his siblings wrote notes in rhyme, he explained. It's like rap, a bit. "I was first," Joe said.
When he visits the schools, he'll talk about coming up with ideas. "Bobbi once taught me, when I was worried about public speaking, 'Dad, if you know your subject, all you've got to know is your first line.' I always start with, 'Does anybody here know what imagination is?'"
He plays a game called "and then what happens" with kids. Children are going to school, and then what happens? Kids might suggest a dinosaur comes down with wings.
Being an author is "the best thing I've ever done in my life. It's so much fun. Reading in these schools is the most fun I have, I'm just laughing the whole time."