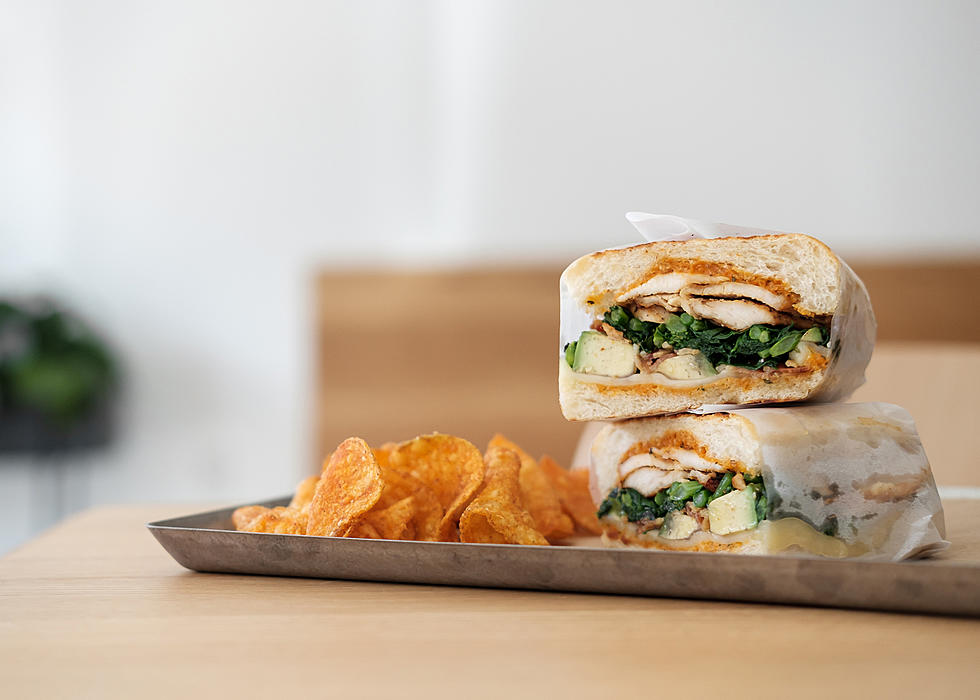 Goodbye Sandwich Theory, hello Mercado — a dream delayed by the pandemic
The Mercado menu includes sandwiches, bowls, salads and breakfasts, none above $20. (COURTESY MERCADO)
By SHANE PAUL NEIL
for Montclair Local
Carla and Marcelo Silva have done the improbable. It just took a little longer than planned.
In the midst of a global pandemic, in an industry that under the best of circumstances is volatile, they grew their restaurant business — moving operations from the old-school lunchtime staple Sandwich Theory to their new venture, Mercado, a polished open space with a modern menu just down the street on Valley Road.
Before the pandemic, Sandwich Theory was a popular destination — so much so that expansion seemed inevitable. And Mercado was already on the horizon.
"We had already invested significantly in the new space, so we couldn't simply walk away, but [the pandemic] definitely led us to delay things, given all the uncertainty," Marcelo Silva said. 
Restaurants were struggling early in the pandemic — "going out of business left and right," Carla Silva said. And with so much up in the air, the Mercado project was paused.
Sandwich Theory, like all restaurants early in the pandemic, was restricted to takeout business only. "That made for tough times, but our customers helped us keep the doors open. We're very thankful for that," Carla Silva said.
There were times early in the pandemic, she said, when it didn't make economic sense for Sandwich Theory to stay open. But it did, regardless.
"We were barely breaking even, but we chose to keep the doors open so we could keep our employees on payroll," she said. "We knew that closing, even for a week or two, would put them in a tough spot." 
The opening of Mercado in late November has presented the opportunity for a more progressive employer-employee relationship, the Silvas said.
"With Mercado being a much bigger operation, our focus going forward is giving our employees agency — having regular meetings so that everyone is engaged and proposes ideas for improvements, and everyone has a say in scheduling in order to avoid burnout," Carla Silva said.
Mercado's owners, on the restaurant's website, say it pays homage to traditional Portuguese marketplaces. The menu is split into breakfasts, bowls and sandwiches, none topping $20. There's the serrano pan con tomate, with Spanish serrano ham, manchego, garlic-infused tomato pulp, fig spread, arugula and ciabatta. The BLTA adds avocado and aioli to the traditional BLT formula. Vegans might like the garden sandwich, with balsamic grilled vegetables, arugula, oven-roasted tomato, herb goat cheese and Portuguese bread.
Catering services are available as well.
"Mercado is a lively space to grab a quick bite or gather with friends," the site reads. "We value genuine ingredients and real food— offering delicious staples, coffee and espresso drinks, and curated market goods."
Masks and vaccines are mandatory for Mercado staff. The Silvas have been asking visitors to wear masks when not sitting and eating — which will be mandatory at all Montclair businesses until at least some time in January under a resolution passed by the Township Council Dec. 21.
"As for vaccines, this can be tricky to navigate for sure, especially since things are constantly in flux," Marcelo Silva said. "For the moment, we are not making vaccines mandatory for customers, but will certainly abide by any government rules and guidelines as things develop."
Marcelo and Carla said their journey as restaurateurs in Montclair, starting with Sandwich Theory in 2009 and continuing to the opening of Mercado, wouldn't be possible without the loyal patrons they picked up along the way. They are hopeful and confident that the transition into a space like Mercado will be an enjoyable chapter for their longtime customers. 
"Over the years, we developed a dedicated customer base at Sandwich Theory, and it often felt like the space wasn't large enough to accommodate the demand," Marcelo Silva said. "But Sandwich Theory was also a business we bought into, so in many ways, [it was] someone else's vision."
Mercado, he said, was an opportunity not just to take on a bigger space, "but to put together a vision that is truly our own, from the ground up."
"The response from customers has been amazing," he said. "We are very proud of what we've built at Mercado."