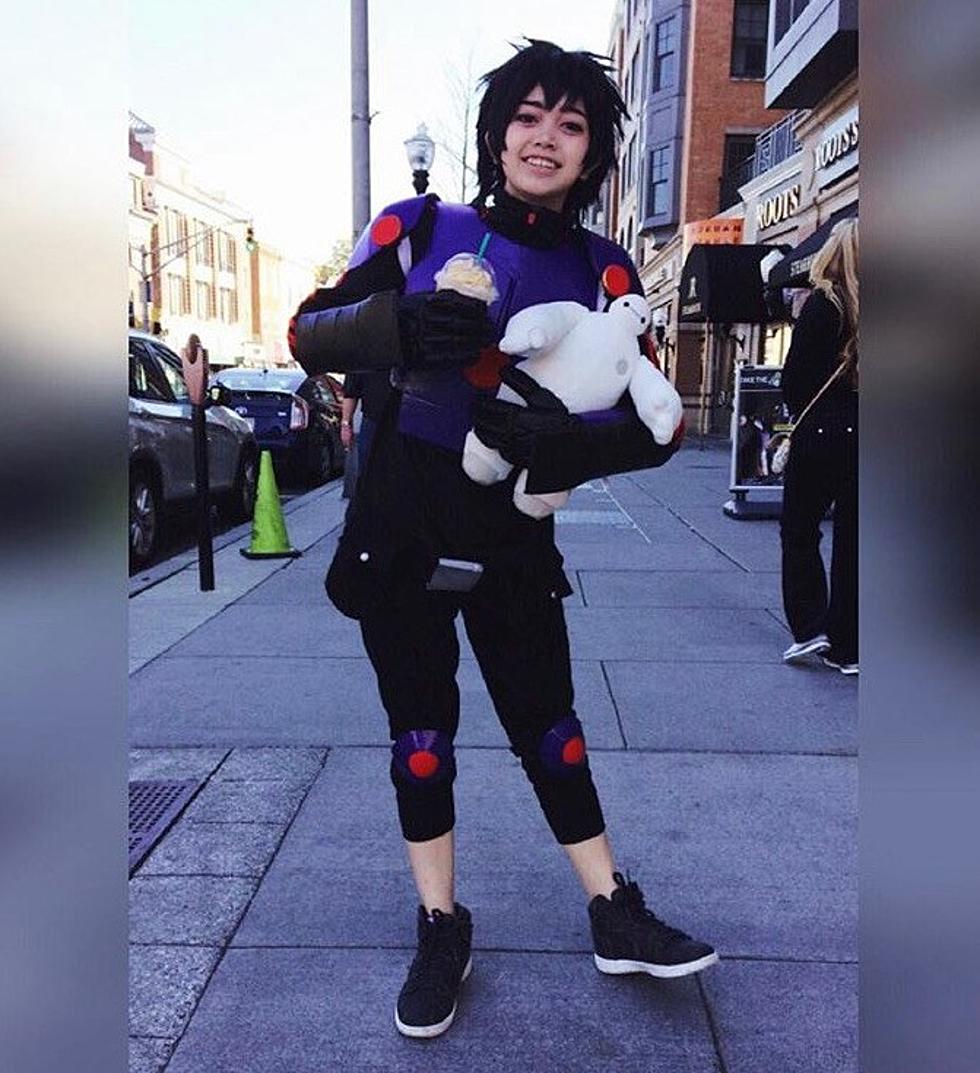 Halloween: MHS senior Yun Tuazon suits up
Yun Tuazon dressed as Hiro Hamada, the protagonist of Marvel's Big Hero 6, in 2016. Fourteen-year-old Hamada is a robotics prodigy and a genius, who is sometimes geared up as a superhero. COURTESY YUN TUAZON
By DAPHNE HANSELL
For Montclair Local
While some might say that Halloween isn't for teenagers, Yun Tuazon would disagree. The 17-year-old cosplayer and model has a new costume every year. Tuazon began making her own costumes in middle school. Her inspiration was Japanese anime. Tuazon's very first cosplay, in eighth grade, was of an "Attack on Titan," a popular Japanese anime character, which she still sees as one of her favorites today.
She has been actively creating costumes for four years. She has amassed over 30,000 followers on Instagram by sharing both her process and final costumes. Accounts such as achieldc and pinkjelly went so far as to create art of Tuazon in costume. 
She chose the "Attack on Titan" character because she wanted to bring the stories to life, she said. "We made the entire gear [such as armor and weapons] from the show, all the gear, and everything."
But for 2019, she wants to go more futuristic. "I think I'm going to do either a cyborg or android," she said. "I usually go for a vampire or witch or some classic Halloween scary being, but this year I want to try something different." 
Tuazon is used to being the only kid in costume in any given class. "I think that dressing up definitely makes me feel like a kid again. Some part of me doesn't want to let go of that," she said. "Also, just the impression factor people get really surprised if you do really great makeup or a really great costume, especially in school."
The costumes themselves are incredibly labor-intensive and detailed. "I like to start the process of making the costume at least three weeks before a convention or event," she said. "I try to do as much as I can, even during school hours, just making small props or small changes." She uses fellow cosplayers for ideas, weeks before she begins taking measurements or collecting materials.
________________________________________________________________________
READ: MONTCLAIR TEENS STRIKE FOR CLIMATE CHANGE
READ: HALLOWEEN; SPOOKY, SCARY ENTERTAINMENTS WE LOVE
_______________________________________________________________________
Because Tuazon is budget-conscious, she looks for supplies at Staples and Dollar Tree, and for materials she can recycle.
Each Halloween she celebrates with a new costume. Her favorite memory is from last year. 
"I think junior year [Halloween] was a really good year for me. I did like a little devil. I came to school with these red heels even though they were a pain. I went out with my friends trick or treating, even though we're already high schoolers, we still had a lot of fun together."
As a senior in high school, college is on Tuazon's mind. She plans on continuing to dress up for Halloween during her higher education. "I don't think Halloween is gonna be a tradition I so easily let go of just because I'm 18 and I'm in college," she said. While her cosplays started out as just a hobby, she now plans to use her costume-making experience to help her while she studies film. 
The attention Tuazon has received from her cosplay has attracted the notice of modeling agencies. She is currently represented by Bench Modeling, a Filipino company. 
"I began the baby roots of modeling towards the end of freshman year. It was fueled by love for fashion and new trends." She models both her own outfits and the designs of others. 
This year for Halloween, Tuazon plans to wear her costume to school then hand out candy to children in the evening. 
Daphne Hansell is a senior at Montclair High School.