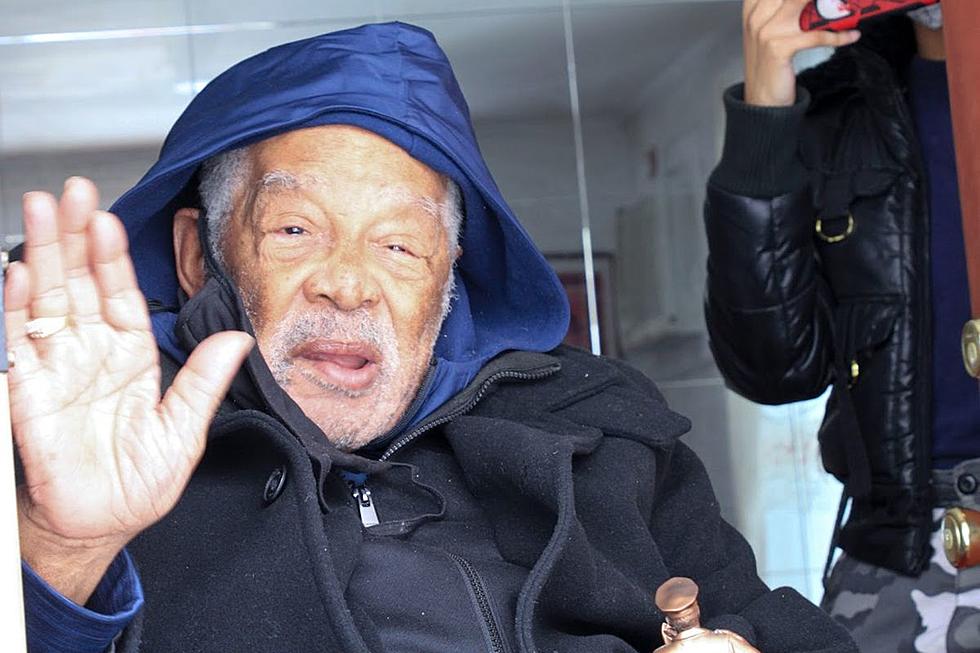 Happy 100th birthday to Amour Harding Brown — with help from Montclair's first-responders
Montclair first-responders, friends and family members recently came together to wish resident Amour Harding Brown a happy 100th birthday (PHOTO BY MONTCLAIR POLICE)
Several of Montclair's first-responders recently joined family and friends of Amour Harding Brown, celebrating his 100th birthday with a drive-by parade.
Brown turned 100 on Feb. 9, according to information provided by Montclair police.
Brown's daughter, Pharella Banks contacted Lt. Tyrone Williams to request assistance for church members who would be doing the drive-by celebration, the police department said. Williams learned Brown was a World War II veteran and a former auxiliary Montclair Police Officer, and had served as sergeant-at-arms for the New Jersey Assembly for 25 years.
With the support from Chief Todd M. Conforti, Deputy Chief Wilhelm Young, Sentinels 16-87 ("Montclair's Minority Police Officer Association"), PBA Local No. 3 and Officer Paul Rusiniak organized the special drive-by. Brown was presented with a plaque, gifts, and a proclamation from the township in his honor. Also participating were the Montclair Fire Department, Montclair Ambulance Unit, the police patrol division and several family members and friends.
"Mr. Brown's family may have been just as surprised as he was by the event," the police department wrote in an announcement.
— Information submitted by Montclair Police