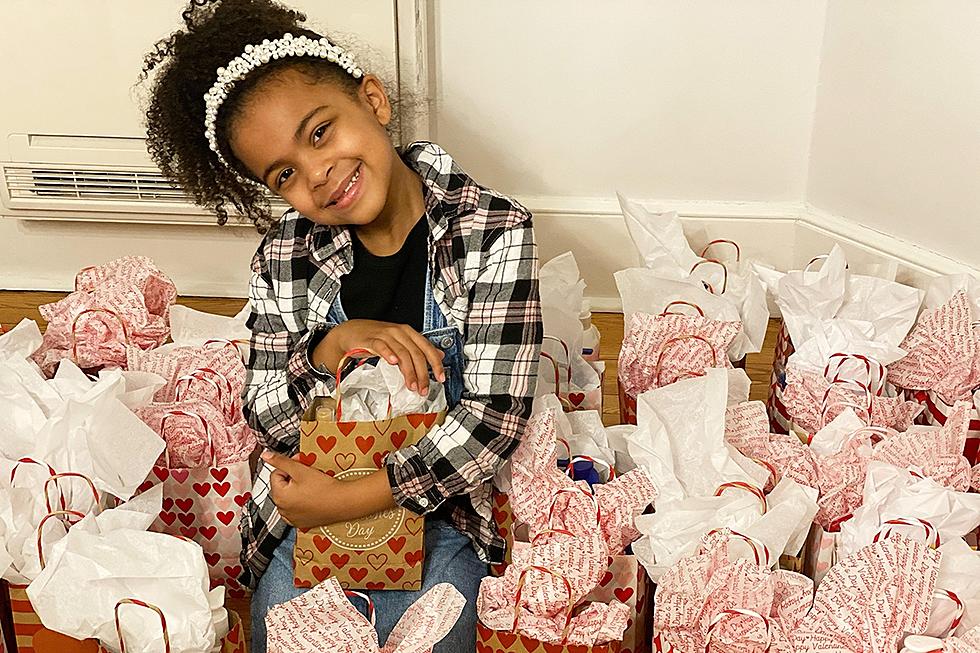 How a Montclair second-grader helped 110 women feel beautiful
Jayla Pitts (Courtesy of Raina Pitts)
Jayla Pitts, a second-grader at Charles H. Bullock School in Montclair, made Valentine's Day bright for several women in the community who were going through tough times with her "Project Beautiful."
She collected hundreds of fragrance and toiletry items, donated as a result of her outreach to family, friends and neighbors. She also received monetary donations, which she used to personally shop for hygiene and fragrance items that were ultimately provided in the gift bags.
"It was important to her that she deliver her items right in time for Valentine's Day so that [the] recipients know/feel that they are loved!" her mother, Raina Pitts, wrote in a message to Montclair Local.
The project benefited the women of the Real House/BRAVE in Montclair, Cornerstone of the Salvation Army in Montclair, Circle of Life Shelter in Newark and Covenant House in Newark. In total, Project Beautiful donated 110 gift bags.
— Information submitted to Montclair Local