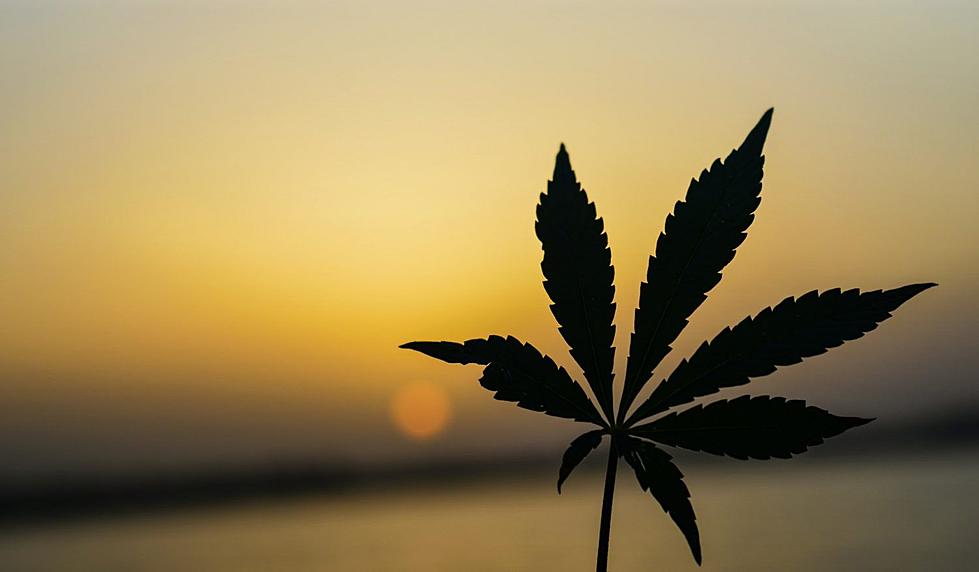 I'm against legal marijuana, but at least do it fairly (Letter)
Manish Panghal via Unsplash
As readers of Montclair Local know, I have written a series of letters expressing my views on the legalization of recreational marijuana. I voted against this legislation, however, I abide by New Jersey voters in who in a landslide (67%) decided  they want weed to be legal.
It boggles the mind that since the November vote, legislators can't come to an agreement to place a bill on Gov. Phil Murphy's desk for signing. I guess I was not too far off in my objection to this bill.
As I've stated in previous letters, urban minorities are much less likely to be treated fairly then the rest of the state's youth in encounters with the police. It appears that the glitch causing the current holdup is a debate over how to treat minors who possess up to 6 ounces of marijuana. The latest version of the bill would create $50 files for those 18 to 21, and warnings and other interventions for those under 18.
With this bill as written, urban kids remain more likely to have encounters with the police than their counterparts in suburban communities. I've said this from the very beginning, and stand by my opinion. The Cannabis Regulatory Commission, which will regulate the legal sales of marijuana, will have kids standing outside of dispensaries looking for someone of legal age to buy the weed for them in the same fashion of underage kids buying beer. This bill when finalized must afford equal justice for urban kids, as it does for kids in affluent communities such as Deal, Short Hills, Livingston, etc.
And now additionally, if police illegally stop, search, or detain underage kids for suspected drinking or marijuana use, they subject themselves to face third-degree charges punishable by a fine of up to $15,000 and five years in jail. My question is how are they going to determine "illegally."
This bill is going to be a nightmare for police to enforce. Underage consumption of alcohol and marijuana will run wild. Is this what responsible parents want for their children? Police will now have to walk a very fine line in doing their job, forced to "see no evil, hear no evil, speak no evil." In short, they will not do their jobs in fear of going to prison. I don't believe any sane law-abiding parent or person could support that.
Police and courts will also have to deal with motorists suspected of impaired driving under the influence of marijuana. Police are presently being trained, and will rely on drug recognition experts to detect impairment. Lawyers are going to have a field day and make a lot of money defending these cases, as there is no scientific validity to the DRE procedure and conviction in court will be tested, putting police testimony behind the eight ball. It's not my intention to be the Grim Reaper, however a lot of families will suffer catastrophic tragedies at the hands marijuana-impaired drivers.
I know there are folks out there who disagree with my position, and to them I say we can agree to disagree. I speak from experience having spent a great deal of my life in law enforcement. I do support the medical use of marijuana.
Thomas J. Russo
Former Police Chief and Director of Public Safety for Montclair
---
Montclair Local's Opinion section is an open forum for civil discussion in which we invite readers to discuss town matters, articles published in Montclair, or previously published letters. Views expressed and published in this section are solely those of the writers, and do not represent the views of Montclair Local.
Letters to the editor: To submit a letter to the editor, email letters@montclairlocal.news, or mail "Letters to the Editor," 309 Orange Road, Montclair, NJ, 07042 (email is preferred). Submissions must include the name, address and phone number of the writer for verification. Only the writer's name and town of residence will be published. Montclair Local does not publish anonymous opinion pieces.
Letters must be no more than 500 words in length, and must be received by 5 p.m. Monday to be eligible for potential publication in that week's Thursday print issue. Letters may be edited by Montclair Local for grammar and style. While our goal is to publish most letters we receive, Montclair Local reserves the right to decline publication of a letter for any reason, including but not limited to concerns about unproven or defamatory statements, inappropriate language, topic matter far afield of the particular interests of Montclair residents, or available space.
Town Square: Montclair Local also accepts longer-form opinion essays from residents aiming to generate discussion on topics specific to the community, under our "Town
Square" banner. "Town Square" essays should be no more than 750 words in length, and topics should be submitted to letters@montclairlocal.news at least seven days prior to publication.