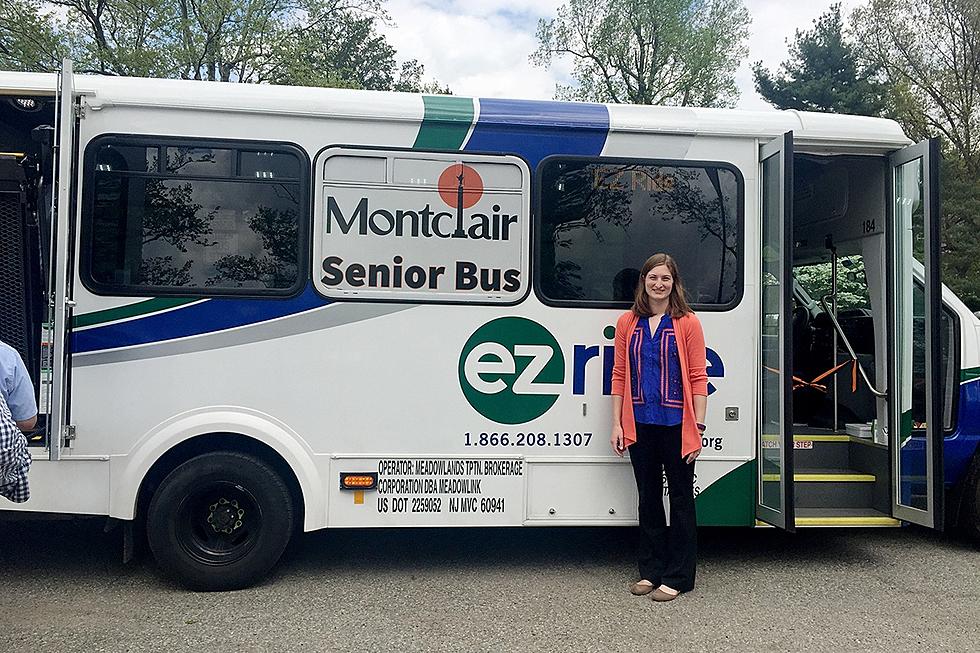 Katie York leaving role as Montclair senior services director
Katie York, director of Senior Services/Lifelong Montclair, is leaving her post on March 5.
(FILE PHOTO)
By JAIMIE JULIA WINTERS
winters@montclairlocal.news
After five years of working for Montclair seniors, Katie York will be moving on. The Senior Services/Lifelong Montclair director submitted her resignation earlier this month, with her last day set for March 5.
"One of the ways I've measured success is by how much older residents have had ownership in and have been a part of the development and implementation of our initiatives," York told Montclair Local. 
"I hope in that way I have been successful. I have felt like I am part of this community and, in that way, I am truly sad to leave. I want to express my sincerest gratitude to all who have worked so hard to make Montclair a better place to grow older."
York declined comment on why she was leaving or what her future holds.
She was hired by the township in July 2016 as the senior services director. Prior to that, she'd been a consultant for the Partners for Health regional grantmaking foundation and the township, starting in February 2014. 
Ann Lippel, former chairperson of Montclair's Senior Citizens Advisory Committee, said York's leaving will be a "great loss" to the senior community.
"She found a way to reimagine aging in place for the seniors in our community," Lippel said.
In 2017, York and the Senior Citizens Advisory Committee created a 171-page "Age-Friendly Community Action Plan" as an aging-in-place initiative of the Montclair Department of Health and Human Services to address housing options, transportation, health initiatives and social inclusion. The initiative became Lifelong Montclair.
"When she developed Lifelong Montclair, the foundation for our town's becoming an age-friendly community, she was also committed to an objective that  every older resident was a respected member of the community. She advocated for and pursued the services that she believed all of us deserve," said Susan Craig, chairperson of the Senior Citizens Advisory Committee.
In 2018 York, along with Lippel and Carolyn Lack of the seniors advocacy group Aging in Montclair, were honored with the Partners for Health Foundation Community Impact Award for Age-Friendly Montclair during the organization's 10th-anniversary celebrations. 
In April 2019, to recognize Older Americans Month, York launched "Self Portraits: Faces of Aging," an art project that highlighted self-portraits of older Montclair-area residents along with their reflections on what aging means to them. 
The goal of the project was to offset stereotypes around aging and highlight the talent of older residents. The portraits were featured online, on banners throughout Montclair's downtown and at the Montclair Art Museum.
Since 2016, the community's de facto seniors center has been the Edgemont Park House. However, with seniors and staff contending the house is too small to sufficiently accommodate activities and with accessibility a problem, York campaigned for a permanent center. 
Last year, she worked with United Way officials seeking to move the center to that group's building in Montclair. After United Way got approval from the Board of Adjustment for renovations, township officials in August announced that the rent United Way was seeking was too high, and therefore the township would not enter into an agreement.
When the pandemic hit and seniors were forced indoors, many without support, York took the seniors enrichment programs offered under the township's Montclair Institute for Lifelong Learning program virtual, knowing that the seniors needed the psychological stimulation, social interaction and ways to continue healthy living.
"She was a problem-solver and had a gift of assimilating talent to get a project off the ground," Lippel said.
She also offered seniors, many of whom were intimidated by virtual classes, support in getting online.
"What impresses me most about Katie is that she'll never shy away from a challenge," Katya Wowk, the township's communications director, said. "When the pandemic hit, she immediately rolled up her sleeves and got to work organizing meals and food delivery for the township's older residents, conducting outreach, signing up older residents for food assistance, assigning volunteers and working with Toni's Kitchen [a food ministry of St. Luke's Episcopal Church] to make it all happen."
Leah Johnston Rowbotham is one those seniors who are grateful for York's work with many of the town's older residents during the pandemic, especially those who live alone and have been in many ways isolated. 
"As we all know isolation can quickly lead to depression and anxiety," she said. "Thanks to their [York and Michelle DeWitt, coordinator of senior programming] critical and creative thinking, they have been able to reach out and help people like me facilitate virtual groups throughout the week. Many of my group members never even heard of Zoom before but now use it daily."
Realizing older adults find it hard to stay at home and safely obtain groceries and other needed supplies, York set up a partnership with Toni's Kitchen and the Kiwanis Club of Montclair to get groceries and meal deliveries to about 500 seniors. She also organized a team to get food to Montclair's long-term-care facilities in April, during the food shortage. 
"Prior to and during the pandemic, it has been such a privilege to see the engaged spirit of Montclair's residents and organizations, and I can't begin to list all the people who have not only gotten things done but have been a joy to work with, too," York said.
Wowk said what York has done for older residents is "truly remarkable."
"In the years she's been with the township, she managed to put in place so many programs that provide a better quality of life for our older resident population, always with the goal of making it possible to age in place in Montclair," she said.
Craig echoed that sentiment.
"Anyone who has ever taken a class at the [Montclair Institute for Lifelong Learning], participated in a program at Edgemont Park House, taken the senior bus, received a delivery of groceries during the pandemic must thank Katie, along with our community's partners and volunteers who joined forces to make these happen," she said.
"We as an entire community of retirees, soon-to-be-retired, and all who will one day reach that next stage of life when the need for a fulfilling future becomes important have benefited by the passion and professionalism that Katie York brought to her work in Montclair."