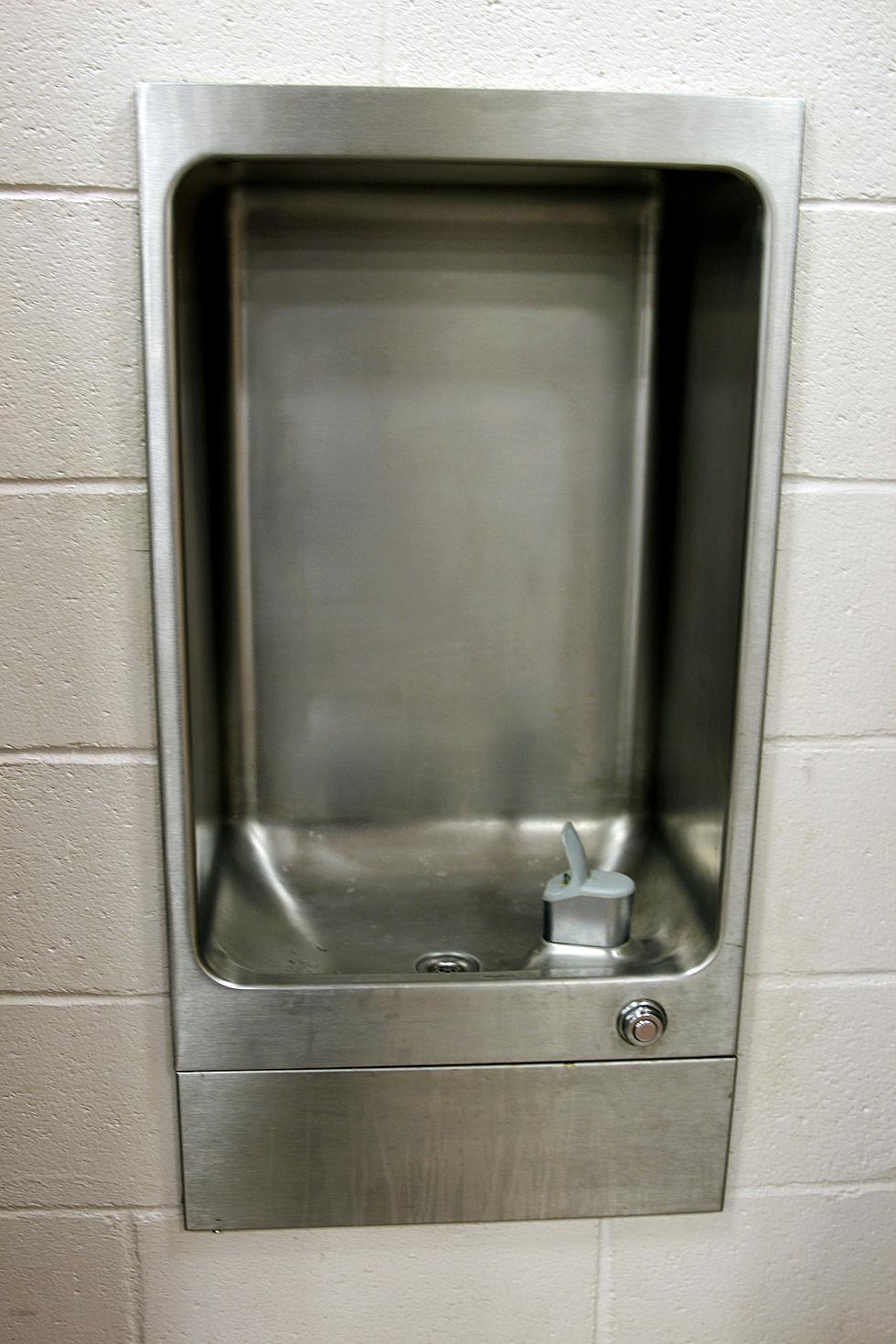 Montclair residents can access schools lead in water results
The New Jersey Department of Education has assembled a database of lead testing results in schools, including Montclair's.
PHOTO BY ERIN ROLL/STAFF
By ERIN ROLL
roll@montclairlocal.news
New Jersey now has a database where parents, including in Montclair, can keep track of their school's water lead testing results.
In November, the New Jersey Department of Education and Gov. Phil Murphy announced a new centralized database containing water testing results from school districts around the state. The database is maintained on the DOE's lead testing website. 
The data is self-reported by school districts.
Among Montclair's neighboring schools, Glen Ridge, Bloomfield, East Orange, West Orange and Verona did not report any samples, in their most recent tests, that exceeded the acceptable limits of lead.
The database reflects the most recent testing of Montclair schools' lead testing in 2017. Water sources, including water fountains, kitchens and restroom sinks, were tested for lead, in compliance with state guidelines.
The action level for lead, under DOE guidelines, and through guidelines set by the EPA, is 15 parts per billion (ppb). However, Montclair school officials opted to take fountains out of service even if the lead levels were below 15 ppb. Some fountains were taken out of service with samples between 4 and 7 ppb. The tests did find some sources with levels at or above 15 parts per billion.
After water sampling in 2016, the district shut down 33 water sources, either because of lead levels or because the sinks or fountains were found not to be working properly. Most of the fountains did not contain any detectable lead, or contained lead in trace amounts.
Under New Jersey state law, school districts are required to test their water sources for lead once every six years. However, the DOE has recommended that school districts begin testing their water for lead every three years.
"New Jersey's aging water infrastructure has sparked a statewide conversation on the best way forward to protect residents from the dangers of lead exposure," Murphy said in a statement. "In October, I announced a three-pronged strategy to address lead in schools, and I am proud that a month later, the Department of Education implemented a critical part of our plan. By mobilizing the state's resources to modernize reporting mechanisms and increase public transparency, we are fulfilling our commitment to ensure New Jersey's children and educators have access to clean, safe drinking water in our schools."
The three strategies include requiring schools to test for lead every three years, new enforcement mechanisms to make sure schools are in compliance, and providing resources through the Securing Our Children's Future Bond Act to reduce lead exposure in schools.
The reporting initiative will provide an extra level of reassurance and oversight, said New Jersey Department of Education Commissioner Lamont O. Repollet.
"Parents need to feel reassured that their child's school has taken the necessary steps to provide for their safety," Repollet said.
In 2018, Montclair began the process of replacing or overhauling 197 water fountains in the 12 school buildings, administration buildings and athletic buildings, at the recommendation of district architects Parette Somjen. Most of the water fountains were replaced because the aging pipes left a strange aftertaste in the water that many students found to be unpleasant, then-superintendent Kendra Johnson told Montclair Local.
According to Montclair Health Department officials, the most frequent cause of lead contamination for young children in Montclair in recent years has been through contact with leaded paint chips and paint dust, rather than through drinking water. As of September, Montclair was seeing 12 cases of high lead levels in children, with some of those cases being holdovers from 2018, Health Director Sue Portuese told Montclair Local.
The Montclair Health Department has been working with health providers such as Mountainside Hospital to provide lead testing free of charge for families with young children.
The township has made efforts over the last two decades to replace all of its lead service lines with safer materials. The township's service lines are all of ductile and cast iron, according to utilities director Gary Obszarny.