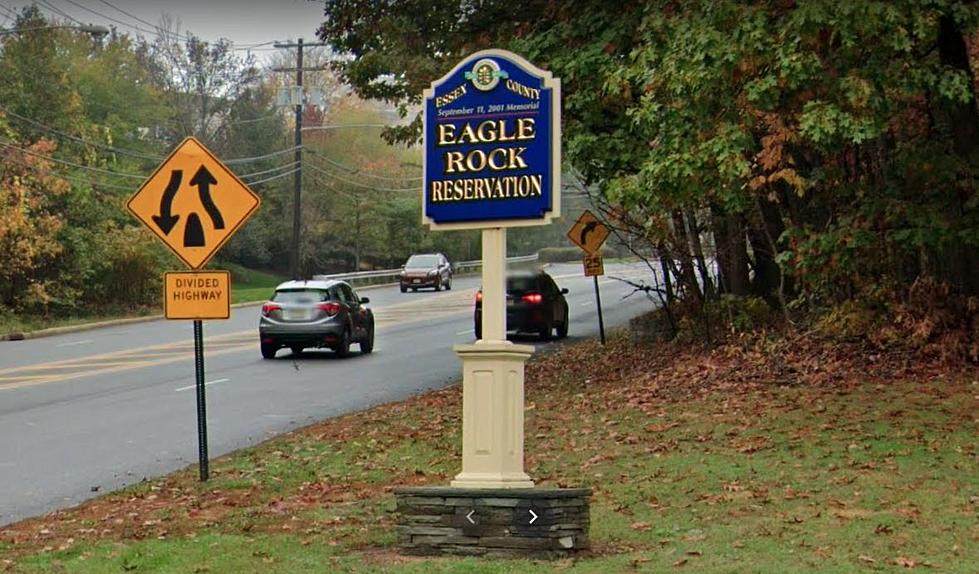 Logging bills a threat to Montclair-area parks (Letter)
Eagle Rock Reservation (Google Street View)
Four bills are under consideration by the state Legislature that would force all counties and municipalities in the state to adopt Forest Stewardship Plans (FSPs) for publicly owned and managed woodlands covering 25 or more acres. FSPs are essentially plans for mandating practices such as logging and controlled burns meant to prevent forest fires. 
As a group, these bills (A4843, A4844, A4845, A3086) provide that the state shall prepare an FSP for any new land purchases using Green Acres grant money, that future Green Acres Grant money to municipalities be contingent on whether municipalities have created FSPs for existing parks and reservations, that DEP-created FSPs can override municipal zoning and planning ordinances, and that a prescribed burning schedule will be established for public forests that are not based on need or scientific studies. 
This is an issue for Montclair, as we are bordered by three county parks (Mills Reservation at 157 acres, Eagle Rock Reservation at 468 acres and Brookdale Park at 121 acres) that meet this threshold. In addition, other Essex and Passaic County parks nearby could also be tagged for logging under these bills, including Hilltop Reservation in Verona (at 284 acres), South Mountain Reservation (at 2,000 acres), West Essex Park (at 1,360 acres), Garret Mountain Reservation (at 568 acres) and Rifle Camp Park (189 acres). 
Active logging in these parks would displace hikers, dog walkers, birdwatchers and even dirt bikers from being able to enjoy these wooded sanctuaries. The noise and the traffic would disrupt wildlife and bird habitat and disturb nearby neighborhoods, while erosion and runoff would negatively impact water quality in streams that have their sources inside these parks.   
These bills are a direct attack on municipal home rule and would have a most deleterious impact on the quality of life of Montclair residents. Montclair residents should write our State Sen. Nia Gil and Assembly representatives Britney Timberlake and Thomas Giblin to oppose these bills, and urge our Township Council and the Essex County Board of Freeholders to likewise oppose passage of these bills. 
Bill Beren
Montclair
---
Montclair Local's Opinion section is an open forum for civil discussion in which we invite readers to discuss town matters, articles published in Montclair, or previously published letters. Views expressed and published in this section are solely those of the writers, and do not represent the views of Montclair Local.
Letters to the editor: To submit a letter to the editor, email letters@montclairlocal.news, or mail "Letters to the Editor," 309 Orange Road, Montclair, NJ, 07042 (email is preferred). Submissions must include the name, address and phone number of the writer for verification. Only the writer's name and town of residence will be published. Montclair Local does not publish anonymous opinion pieces.
Letters must be no more than 500 words in length, and must be received by 5 p.m. Monday to be eligible for potential publication in that week's Thursday print issue. Letters may be edited by Montclair Local for grammar and style. While our goal is to publish most letters we receive, Montclair Local reserves the right to decline publication of a letter for any reason, including but not limited to concerns about unproven or defamatory statements, inappropriate language, topic matter far afield of the particular interests of Montclair residents, or available space.
Town Square: Montclair Local also accepts longer-form opinion essays from residents aiming to generate discussion on topics specific to the community, under our "Town
Square" banner. "Town Square" essays should be no more than 750 words in length, and topics should be submitted to letters@montclairlocal.news at least seven days prior to publication.