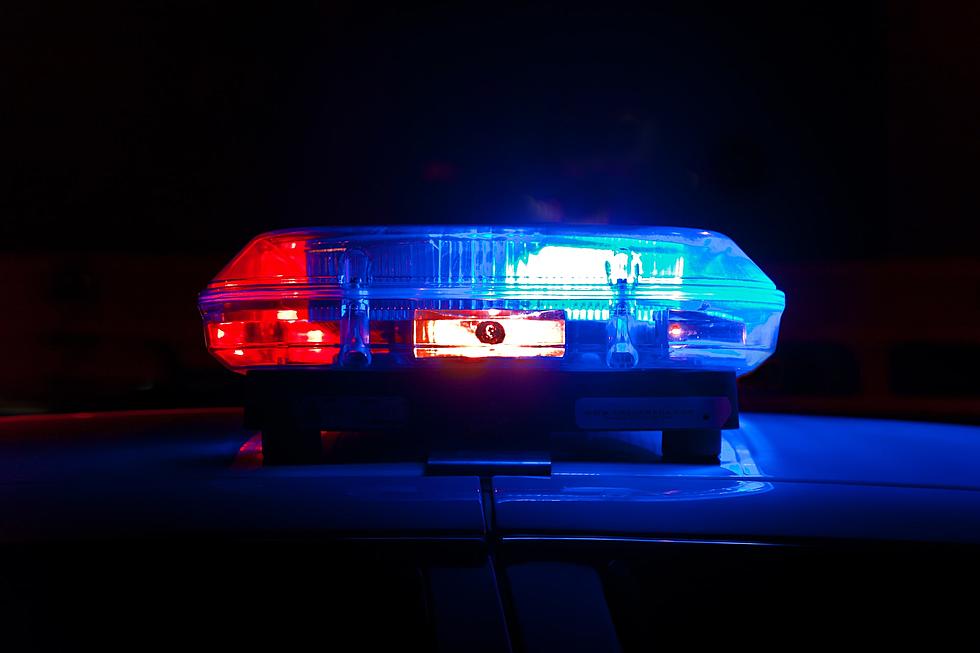 Man honked at Glenfield Middle School student, asked for her phone number, police say
(SCOTT RODGERSON VIA UNSPLASH)
A man honked at a female Glenfield Middle School student and for her phone number last week as she walked to school, police said.
The student reported that she was walking to school in the area of Bloomfield Avenue and Hartley Street on Friday, March 25. At approximately 7:45 a.m., a male sitting in the driver's seat of a black four-door sedan honked his horn and waved her over to his car.
The male reportedly asked the girl for her phone number. The girl told the male she was late for school and ran toward Maple Avenue, police said.
She described the male as 33 to 37 years old, 5 feet and 8 inches tall, Black with dark skin, balding with dark brown hair, a medium body size (not muscular), with a round face, a wide nose and big eyes, wearing a blue short-sleeve T-shirt with yellow accents.
The man was operating a black, 4-door sedan with cream-colored interior that was reported to be very clean, police said.
The following additional activity has been reported by Montclair police in their weekly blotter:
THEFTS
Tuesday, March 22 — A Greenwood Avenue resident reported that someone had entered her apartment and rummaged through her main bedroom. A pair of Apple AirPods valued at $120 was reported missing.  
Tuesday, March 22 — An employee of 7-11 on Bloomfield Avenue reported a theft to the business office. Surveillance video shows two males enter the store together at 8:55 p.m. One male distracted the attendant at the counter while the second male proceeded to the office at the rear of the store. The male that entered the rear office is seen rummaging through a desk and removing items. An inventory of stolen items includes $2,400 in cash, 12 cartons of Newport Cigarettes ($100 value each carton) and an unknown amount of Juul e-cigarettes (total value of approximately $110). One of the males was approximately between 5 feet and 7 inches and 5 feet and 11 inches tall, with a stocky build, wearing a blue sweatshirt with hood up, a black jacket over blue sweatshirt, tan pants, dark shoes and a blue surgical mask. The other male was approximately 5 feet and 10 inches and 6 feet and 2 inches tall with a large build, wearing a light-colored baseball cap with possible New York Yankees logo, a gray sweatshirt, jeans and a light color N-95 mask. They fled east on Bloomfield Avenue in a white, older model (mid-1990s to early-2000s) sedan, possibly a Honda or Acura, with dark rear tints.
Wednesday, March 23 — A resident reported that an unknown individual entered his  Undercliff Road home through an unsecured rear sliding glass door, which led to a porch. From there, the individual broke a small glass frame window from a kitchen door and entered the kitchen. Once inside, the individual located the keys to the resident's 2022 Bentley Bentayga and fled the scene in the resident's vehicle, in an unknown direction. 
Sunday, March 27 — A Llewellyn Road resident reported that her garage was entered sometime between March 24 and 25. Three bicycles were stolen from the garage. They were described as a Baby Maker brand mountain bike, bright orange in color. The second bike was a Cannondale Quick Disks 5 women's mountain bike, black in color. The third was a Youth GT Stomper, midnight blue in color. Total value of the missing bicycles was approximately $2,400.
MOTOR VEHICLE CRIMES
Saturday, March 26 — A 2020 Volvo XC90 was stolen from a driveway on Warren Place. Surveillance video shows the theft occurred shortly before 5 a.m.
Saturday, March 26 — A 2019 Audi Q5 was stolen from a driveway on Grove Street. The resident was made aware of the theft after receiving an alert from her bank that someone was attempting to purchase $73 worth of gasoline. The vehicle was recovered, parked and  unoccupied, on March 27 in Newark. 
Saturday, March 26 — A resident reported that he exited his Wildwood Avenue home and unlocked his 2017 Audi. While walking to the car he observed an unknown male approach his vehicle and enter the driver's side front door. The resident yelled to the male who fled to a waiting black Toyota Highlander. The Toyota fled south on Grove Street. 
ARREST
Saturday, March 26 — Officers responded to a shoplifting at The Wine Guys on Bloomfield Avenue. Responding officers were flagged down by bystanders who stated a male was running through rear yards on Montague Place. Witnesses reported the male physically attacked the store clerk before fleeing the scene. Officers located a 28-year-old male from East Orange hiding in the rear yards of Montague Place. This male resisted arrest once located. He was charged with robbery, resisting arrest and aggravated assault before being transported to the Essex County Jail. The store clerk was treated for facial injuries and abrasions to his right elbow.
Sunday, March 27 — Officers responded to the CVS on Claremont Avenue after receiving a report of a shoplifting in progress. A 55-year-old male from East Orange was located and charged with shoplifting approximately $125 worth of merchandise from the store.  
The police blotter is based on information provided to Montclair Local at the discretion of the Montclair Police Department, and reflects events as described by the department. It may not reflect the complete scope of police activity. Any descriptions of wrongful activity are merely allegations, and any persons mentioned in the blotter are presumed innocent until proven guilty in a court of law. The MPD encourages anyone who wishes to report criminal or suspicious activity, or who has information pertaining to an ongoing investigation, to call 973-744-1234. In an emergency, residents are urged to call 911.