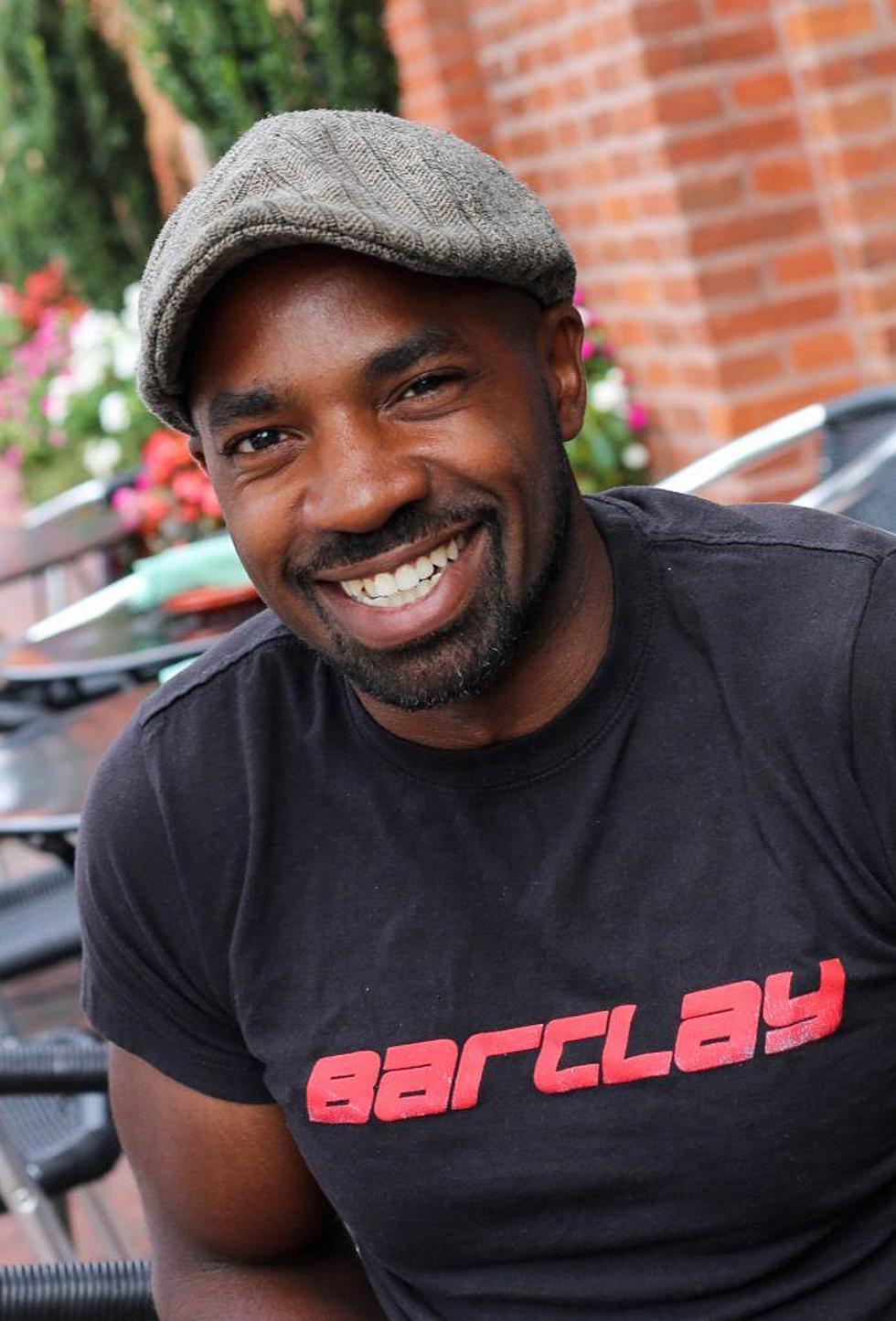 Open Book/Open Mind: Mastering a plan, finding a purpose
Chris Wilson will speak about his journey from prison to businessman at Open Book/Open Mind. COURTESY CHRISTY ZUCCARINI
Open Book/Open Mind
Chris Wilson, in conversation with Charles Rosen
Wednesday, Feb. 6, 7 p.m.
Montclair Public Library
Auditorium, 50 South Fullerton Ave.
Free; Registration encouraged
tinyurl.com/ybpblf77
By GWEN OREL
orel@montclairlocal.news
Chris Wilson went from being sentenced to life in prison at 18, to a life filled with purpose on the outside. At the age of 20, he made a Master Plan: a list of the things he wanted to be, and to have. Some were the kinds of things a 20-year-old would want: "Party on a cigarette boat." "Get a fresh pair of Prada sneakers." And some were life-changing: "Identify my faults that led me to prison." "Always seek advice."
He was let out in his 30s not because he was innocent: he shot a man in the back. He was released on parole because of all the things he'd done, and the ways he'd changed, in prison: he got his GED, and a certificate in carpentry. He became an entrepreneur, with a picture-taking service for prisoners. After he was released, he went to Baltimore University, and founded the Barclay Investment Corporation, a multi-service social enterprise specializing in residential and commercial contracting work. He speaks multiple languages, and as a hobby, he paints: we caught up with him on a painting trip in Colombia.
His book "The Master Plan: My Journey from Life in Prison to a Life of Purpose," with Bret Witter and a foreword by Wes Moore, was published on Feb. 6. He will be on the Today Show on Feb. 4, and in Montclair on Feb. 6.
Your book spends a lot of time on society's attitude to ex-cons, or, as you call them, returning citizens. Unfortunately, some high-profile crimes in NJ have involved people who were either on parole or who had a long rap sheet that included parole violations.
How do you answer people's concerns about this?
That's a very good question, and something I think about a lot. There is no one answer. When a person goes off to prison, the purpose of a correctional institution, is for them to be punished because they commited a crime, but also, there need to be resources to help a person turn his life around.
The prison I went to had therapy. It was mandatory, you had to work a job. Most prisons, oftentimes can make it worse. Then once people get out it's worse. It's hard to get jobs. Probation is out of control. There is no legitimate path to turn their lives around, so they go back to their old neighborhoods .
Also, you don't know nature of the violations. It  could be not showing up on time. It could be all kinds of things,  switching jobs. Let's get people help when they mess up.
A lot of people who commit these crimes, these victimizers start as victims. They are bullied at school, getting attacked.
Calling someone an ex con is like calling someone a teenager for the rest of their lives. They are returning citizens.
There are 272 people in Baltimore city that I've helped get jobs. All it takes is a person willing to listen to them and give them a chance
And then, some people belong in prison. Some people are dangerous
______________________________________________________________________
READ: OPEN BOOK/OPEN MIND; NO MORE CODE OF SILENCE
READ: OPEN BOOK/OPEN MIND; BLACK HISTORY IN PHOTOS THAT NEVER SAW PRINT
_____________________________________________________________________
How do you think a master plan can help others? Is it different from other self improvement books?
I believe that my story isn't unique. A lot of people have experienced the same thing and some people worse. When I was away and had to talk about stuff I'd been through and listen to the story of other young men, it was a bonding experience. That right there allow me to put all my energy into educating myself. Since I've been home, my story and influence has allowed me to influence other peoples; lives.
Even if they are not in prison they can understand things we go through,  help people help us better.
I'm traveling right now, in South America, working on painting. I started painting as a birthday present to myself. Seventy-five paintings later, I've painted in Italy, Paris, all over Baltimore. I use painting like a tool, a weapon to tell stories about the criminal justice system. I always paint stuff like that.
Have you done everything on your list?
Most of it yes. When I first wrote it I was 19, and I was young. I got the Corvette and the leather jacket.  
I still journal every day.I got a text message from a Baltimore city judge last Saturday. He had sentenced a person in Maryland for murder, and given him a long prison sentence. He gave him an article about me and told him my story, maybe five years ago.
Last week the guy had a modification sentence review. He reminded the judge of the story about me. He did all these amazing things in prison
The judge reduced his sentence
At the end of his text, the judge wrote, "You continue to have a positive effect on people you've never met. Keep up the good work."
It made me cry.
That's the purpose of my book.
EXCERPT
Once you step through a prison door, it is designed to keep you inside. Doesn't matter if you changed your life and became a model citizen. Doesn't matter if your brain damage was misdiagnosed. Doesn't matter if your case was corrupt or the police lied or new evidence proves your innocence. Once you step through that door, even your innocence doesn't matter. The system will fight to keep you.