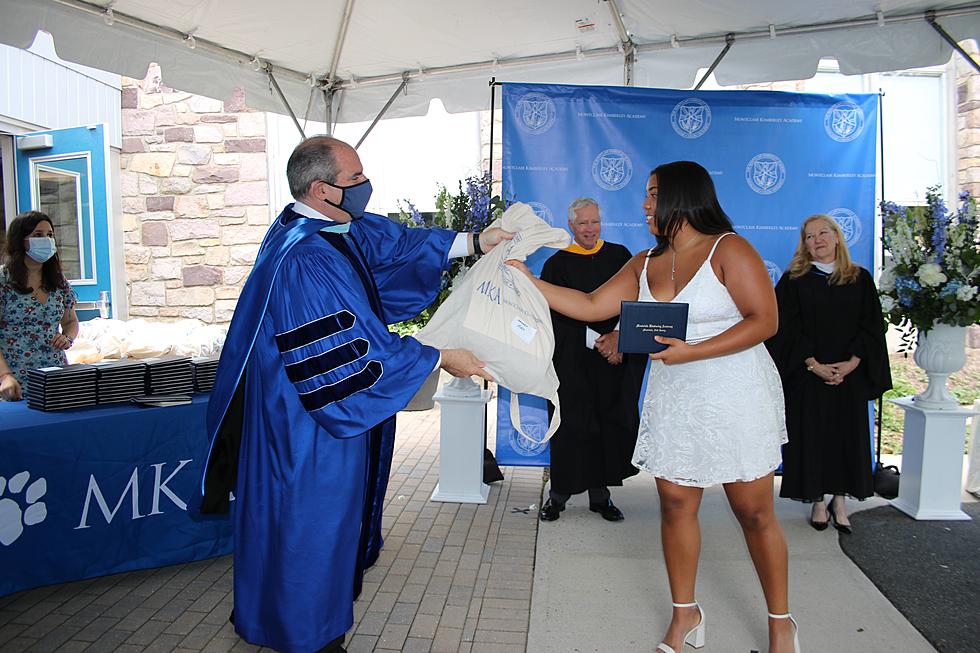 PHOTOS: MKA holds drive-up graduation
COURTESY MONTCLAIR KIMBERLEY ACADEMY Senior Amanda Mack receives her diploma, and traditional sweater, from Headmaster Thomas Nammack.
On Sunday, June 7, 108 Montclair Kimberley Academy seniors and their families were invited to a drive-up ceremony where students picked up their diplomas and other gifts or awards from the school. Professional pictures were taken, seniors were dressed in commencement attire, and the ceremony was a joyful one, even with the necessary social distancing guidelines.
The diplomas were presented by Headmaster Thomas Nammack, Head of Upper School David Flocco, and Kathleen Logan, head of the Board of Trustees.