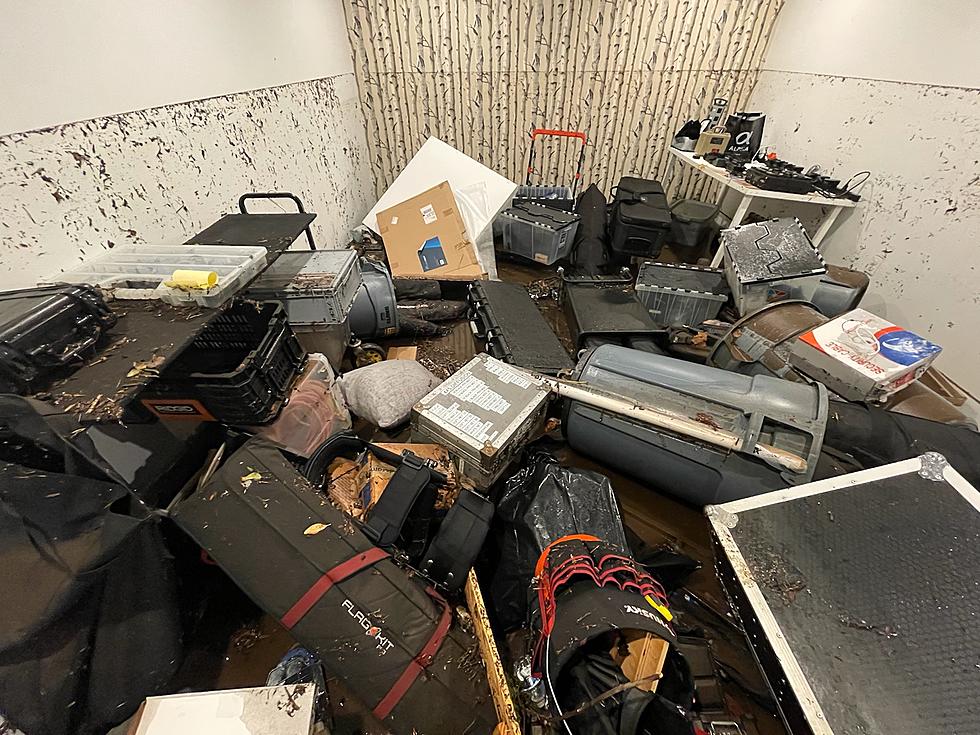 Montclair offers special collection of Ida flood-damaged items Sept. 11
Photographer Neil Grabowski sent Montclair Local this photo of damage to his equipment suffered in Ida. (NEIL GRABOWSKI / FOR MONTCLAIR LOCAL)
Due to flooding damages caused by the storm Ida, Montclair Township will provide a special collection of flood-damaged items Saturday, Sept. 11.
This collection will be by appointment only, which can be set up by calling 973-509-5711 no later than Friday, Sept. 10, at noon in order to schedule a pickup.
All flood-damaged items must be brought to the curb by 6 a.m. on Saturday, Sept. 11 for collection on that day.
State and federal environmental regulations require that all items collected during this storm cleanup must be collected separately and disposed of at different facilities.
The following guidelines will assist in the proper collection and disposal of these storm-related items:
Flood-damaged items
Spoiled food must not be included in this collection. Spoiled food must be deposited with regular refuse collection.
Electronics will not be collected during this special collection. Electronics must be deposited at the Montclair Township recycling drop-off on Saturdays from 9 a.m. to 1 p.m.
Appliances will not be collected during this special collection. Appliances are collected by appointment only. Call 973-509-5711 for details and to schedule an appointment.
Miscellaneous tree debris will not be collected during this special collection. See the information below for the proper disposal of tree debris
This is only for storm-damaged items. Regular bulk collection will continue as scheduled. The township asks that all flood-damaged items be separate from any tree debris. Commingled debris piles will not be collected.
Miscellaneous tree debris
Miscellaneous tree debris generated by Ida will be collected within the regular weekly collection schedule and within the regular collection parameters as indicated below. There will be no special collection of tree debris from Ida.
Branches are defined as any tree, bush or shrub parts less than one inch in diameter. Branches must be cut in lengths of 36 inches or less and must be securely bundled. Bundles cannot weigh more than 25 pounds each. Branches may also be set out in biodegradable paper bags.
Loose piles of branches will not be collected.
Wood chips/chunks, tree bark, acorns, other nuts, tree droppings and similar items must be placed at the curb in biodegradable paper bags not weighing more than 50 pounds each.
Logs are defined as any tree part one inch or larger in diameter. Logs are not normally collected as vegetative waste and will not be collected at this time. Tree debris less than inch diameter is considered branches and shall be addressed as indicated above.
Stumps are not collected. Residents must make their own arrangements for disposal.