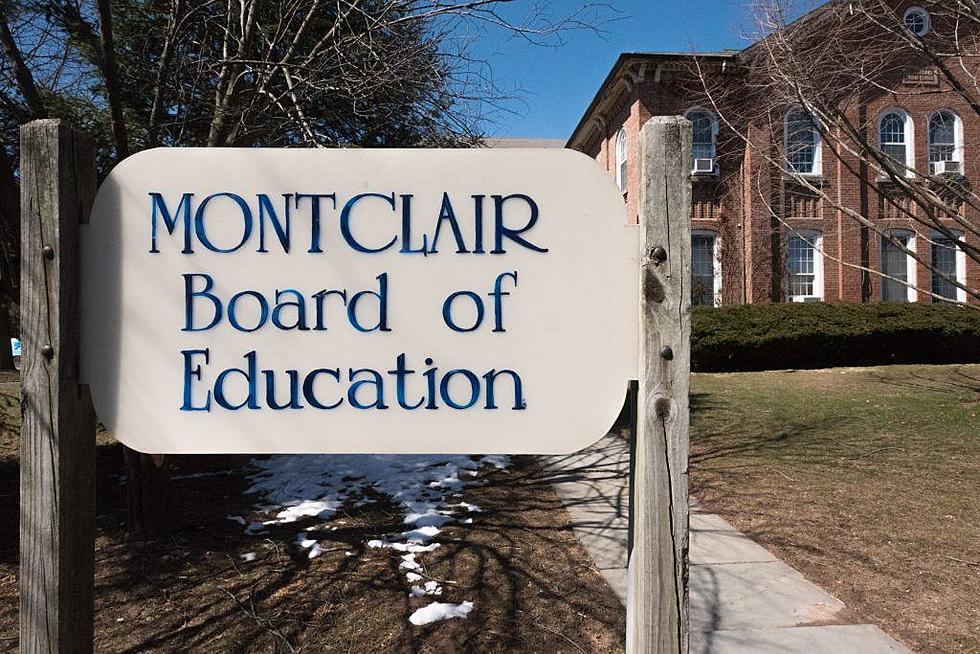 Montclair BOE elects new leadership, salutes teachers amid challenges of outbreak
FILE PHOTO The Montclair BOE has elected new leadership for the coming school year.
By ERIN ROLL
roll@montclairlocal.news
Latifah Jannah is the new Board of Education president and Priscilla Church is the new vice president.
The Montclair Board of Education held its annual reorganization meeting Monday night, in a virtual setting for the first time, as the district faces unknowns about the new school year.
Jannah thanked outgoing president Eve Robinson for her service. "It was an honor to work beside you. We are still going to have our early morning texts and calls," Jannah said, noting that she would need Robinson's guidance and advice during the transition period. Jannah also extended her thanks to Interim Superintendent Nathan Parker, noting that she would only have a month to work with him before the district's new superintendent, Dr. Jonathan Ponds, begins work in July.
The BOE intends to have its membership rotate between the different committees and leadership positions, with the hopes of having each member serve on each committee and get a turn to serve as president and vice president. Robinson said the rotating leadership would make the board more stable.
Challenges ahead
"We thought last year was challenging," Robinson said, in a reference to the staircase collapse at Montclair High School. "That was nothing compared to this year." This year, in addition to the COVID-19 outbreak, the district had to contend with the challenge of finding a new superintendent.
"We didn't know we would be in this transformational time at the end of the school year, but here we are," she said.
The concerns for the coming year range from the mental and physical health of students and staff, the logistics of holding classes to allow for social distancing, and graduation exercises for Montclair High School students.
Montclair High School announced that it would be having a virtual graduation ceremony for students on June 24, with specific details to be announced at a later date. But some parents complained about the survey that was sent out asking students and families about their preferences for a graduation ceremony, and one parent said the students themselves were in favor of having an in-person ceremony at a later date in the year.
Board member Sergio Gonzalez agreed that the situation was not an ideal one.
"To all the seniors, I'm sorry. I'm sorry for you and your parents. You had a significant time of your life upended by COVID, and you deserve the best," Gonzalez said.
Brittany Storie, whose nine-year-old daughter attends Hillside, said the current virtual learning was unsuitable for both parents and students.
"We are all experiencing our own version of hard, and our current model is not working," Storie said, adding the model is setting up "lifelong habits for busy work, anxiety and burnout."
Parker said the virtual programming was a balancing act. Some parents wanted more direct, scheduled instruction, while others wanted more time for students to pursue creative projects, he said.
"There's no GPS for virtual learning," he said.
In the coming weeks, the district will send out a survey to parents asking for more details on what families want and need from virtual learning.
Questions have been raised about whether the schools will be able to reopen in the fall, and if they are, how classes will need to be structured in order to allow for social distancing.
"I know it's going to be a challenge, it's going to be a different challenge from what we went through last year," Jannah said.
Church said that since the school closures, the buildings and grounds were not being kept up, with lawns becoming overgrown.
"They're a shell of themselves, they're looking like abandoned buildings," Church said.
She inquired whether it would be possible to have the lawns kept up, even if the district had to hire a private contractor.
Educator of the Year
Nineteen Montclair staff members were honored as Governor's Educators of the Year, which honors teachers and staff who have done exceptional work in their respective schools and districts.
The staffers and principals joined in the BOE meeting from their homes, with many of them being joined by spouses, children - ranging in age from infants to teenagers - and other family members.
The staffers were nominated by parents, and each of Montclair's 11 schools had at least one staff member honored.
"You are truly Montclair's finest, and I congratulate all of you," Jannah said.
It was the first time in several weeks that many of the teachers and principals had seen each other. "Feels great to put on a tie and a nice pair of dress socks, feel normal again," joked Watchung Principal Patrick Krenn.
Parker said that the virtual setting for the ceremony made the moment a bit more special.
Educators of the Year:
Vanna Bautista: art teacher, Bradford
Ruby Campbell: social worker, child study team, Charles H. Bullock
Syreeta Carrington: social studies teacher, restorative justice coordinator, Glenfield
Mi Soo Chung: third grade language arts teacher, Hillside
Traci Cioffi: technology coordinator, Edgemont
Kaitlin Corcoran: kindergarten teacher, Edgemont
Lauren Csuka: counselor, Montclair High School
Patricia Dowling: nurse, Bradford
Ellen Haggerty: special education coordinator, language specialist, Nishuane
Lorrie Hunter: kindergarten paraprofessional, Northeast
Rodney Jackson: social studies teacher, Renaissance
Marissa May: kindergarten teacher, Nishuane
Greg McGrath: fifth grade language arts teacher, Charles H. Bullock
Kathleen Piller: special education teacher, Watchung
Debra Polizzano: support professional, licensed clinical social worker, Watchung
Janet Villalobos: special education teacher, Northeast
Tameka Stafford: special education teacher, Renaissance
Joseph Turner: social studies teacher, Buzz Aldrin Middle School
Jaime Walker: special education teacher, Center for Social Justice leader, Montclair High School