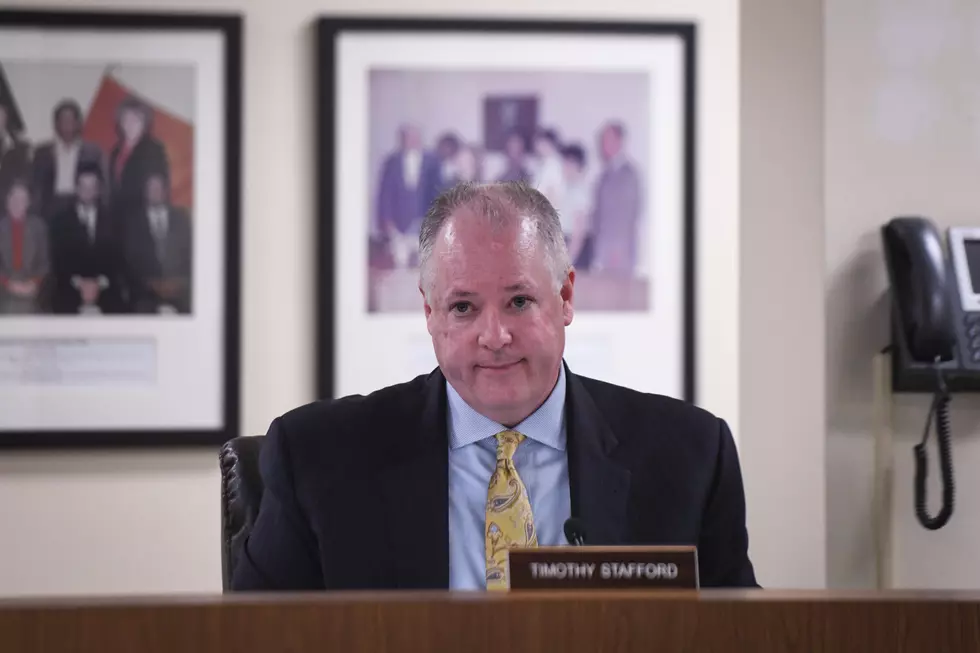 Montclair council poised to hire firm to investigate township manager
Township Manager Timothy Stafford (KATE ALBRIGHT/FILE PHOTO)
Three weeks after placing the township manager, Timothy Stafford, on administrative leave, the Montclair Township Council was poised Monday night to vote on the law firm that will investigate allegations of workplace harassment against Stafford.
The firm, Lindabury, McCormick, Estabrook & Cooper, was referred by the town's labor counsel and specializes in workplace investigations, according to a resolution that was on the agenda for Monday's Township Council meeting. At its last meeting, two weeks ago, the town's elected leaders voted to bypass a bidding process to hire an investigator, reasoning in its deliberations that such a process would prolong a final decision on Stafford's future.
A tempest around Stafford was unleashed a month ago, when Montclair's chief financial officer, Padmaja Rao, filed a gender discrimination and retaliation lawsuit against Stafford, saying that he had created a "hostile work environment" for herself and other high-level women in township government. Her allegations detailed meetings and exchanges dating back years that portrayed the town manager as prone to fits of temper and verbal abuse, often in front of colleagues.
An internal investigation by the town's Affirmative Action Officer, Bruce Morgan, captured similar scenes played out in the offices of the Municipal Building that finally provoked Rao into a dramatic step — suing the figure to whom she reported. The Affirmative Action report, obtained by Montclair Local from a confidential source, concluded that Stafford had created a "hostile work environment."
The resolution under consideration Monday night makes no specific mention of either Rao's lawsuit or Morgan's investigation and finding. Instead, it says the township was prompted to investigate allegations published by local news organizations.
The town's labor counsel, in turning to the Lindabury firm, picked a company based in Westfield with a staff of more than 40 attorneys. The firm's website says it was founded in 1954 and touts a Women's Business Initiative to support its female lawyers, clients and colleagues.
Before voting at its last meeting to depend on a recommendation for an outside investigator, Montclair Acting Township Attorney Brian Scantlebury urged council members to submit the process to a bidding competition, saying that it was important to avoid any appearance of a conflict.