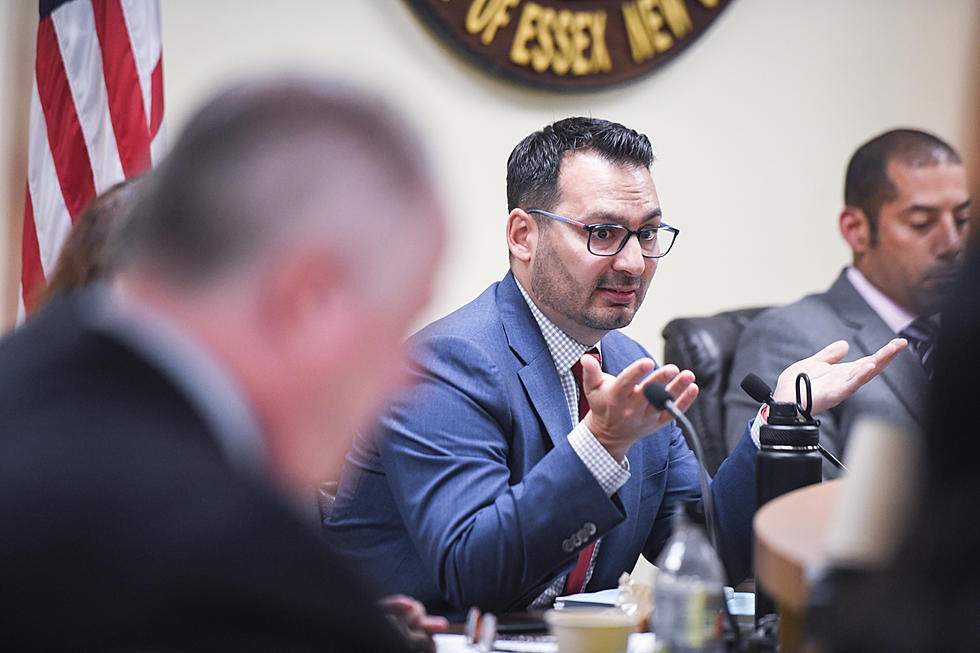 Montclair councilor announces mayoral run, plans to form slate
(KATE ALBRIGHT/FILE PHOTO)
Montclair's municipal elections aren't until May 2024, but Councilor-at-Large Peter Yacobellis has started the conversation early, with an announcement Wednesday that he will be running for mayor of Montclair.
In a six-minute video posted on YouTube, Yacobellis explains his reasons for running, promising to create a "service corps" for Montclair to "connect people with time and talent to give, with the people and organizations who need the support, including the government." He also stated he will form a slate in the coming months and begin his campaign in the fall.
"I think of Montclair as a progressive capital of America," Yacobellis said in the video. "And in that progressive capital, I see tremendous opportunity to model different approaches to governing and citizen engagement. Whether part of your DNA, your personal life experiences or your professional training, you all have something to offer our hometown, and we need to tap into that."
Yacobellis noted that Montclair has a government and a school district that provide opportunities for involvement, as well as nonprofit and cultural organizations, a major university, arts institutions and a thriving small-business and dining community.
"What is missing is leadership that could bring all of this together, and to create the connective tissue," Yacobellis said. "I truly believe that we can do things – like bend the cost of living curve and improve quality of life and safety in Montclair – by enabling a new type of service corps that connects people with the talent and time to volunteer with the people in the organizations who need help, including this government."
In May 2020, Yacobellis ran for public office for the first time, seeking an at-large-councilor seat. He received the most votes of any candidate on the ballot.
Yacobellis has been a vocal presence on the council and is known for being responsive to constituents, including hosting a town hall. He supported the establishment of an elected school board in Montclair and opposed the Glen Ridge fire services agreement. He has also had to refute conflict-of-interest allegations and later filed a lawsuit against those who made them.
He has served on the township's Economic and Municipal Services committees and has been the driving force behind such progressive policies as rent stabilization, accessory dwelling units, native species procurement, cannabis legalization, gender neutral restroom requirements.
Born in Queens and raised on Long Island, Yacobellis is the great-grandson of Sicilian immigrants who arrived in the United States in the early 20th century and put down roots in New York City.
The son of a teacher and a truck driver, he grew up in a union household, attended public schools and became the first in his family to go to college and obtain a four-year degree, earning his bachelor's degree from Adelphi University.
He has been a New Jersey resident since 2005, and he and his fiance, Benjamin Bright, moved to Montclair in 2017.
Yacobellis has had a career in both the private and public sectors. He was an intern for Hillary Clinton when she as a U.S. senator representing New York. Subsequently he worked for Sean Patrick Maloney, U.S. Sen. Barbara Boxer, and two New York governors, David Paterson and Andrew Cuomo.
In the private sector, he said he has held "every position from stock clerk to chief of staff to C-suite executive positions at places like American Express."
He said that he was discharged from U.S. Air Force basic training in 1998 under "Don't Ask, Don't Tell" and that earlier the same year he was subjected to a conversion therapy attempt by members of his extended family and their church.
Yacobellis has worked as an LGBTQ+ community liaison for several New York elected officials was finance director for Garden State Equality in Montclair in 2007 and 2008. He played a role in helping both New Jersey and New York achieve marriage equality and was one of the organizers of the 2009 Equality March on Washington, which resulted in the eventual reversal of "Don't Ask, Don't Tell" and the enactment of the Matthew Shephard Hate Crimes law.
Yacobellis serves as the executive director of Out Montclair, which provides year-round community building and educational opportunities for the LGBTQ+ community in the greater Montclair area, and head of Montclair Pride, now the largest Pride festival in New Jersey.